UltraLean Appetite Control
Nutra BioGenesis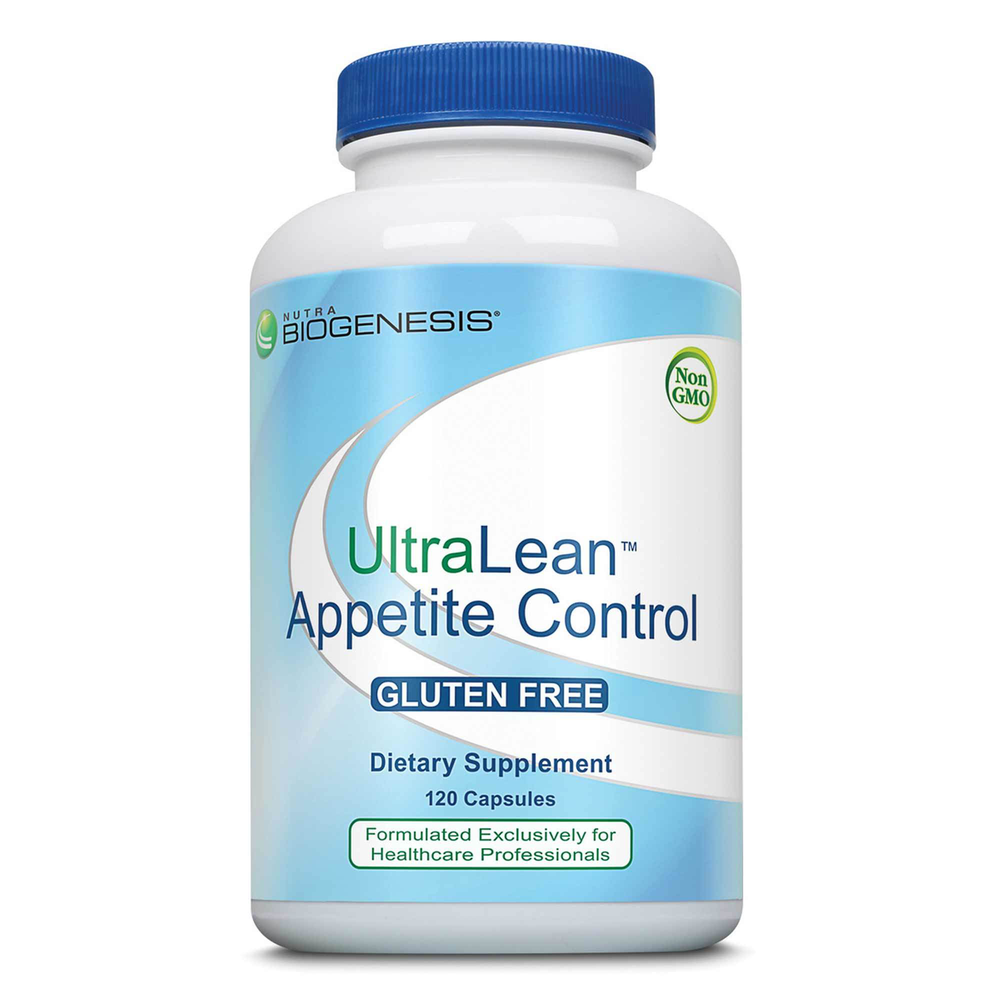 SKU: BI5-41241
UltraLean Appetite Control contains nutrients, herbs, and neurotransmitter precursors that may help to support insulin action, glucose homeostasis, healthy body composition, and appetite control as part of a healthy diet and exercise plan recommended by your health care professional.
Suggested Use:
Take 4 capsules 30 minutes before meals no more than two times per day or as directed by your healthcare professional.


Serving Size: 4 Capsules

Amount Per Serving
Vitamin C ... 50mg
(from ascorbic acid)
Vitamin B6 ... 25mg
(from pyridoxal 5-phosphate monohydrate)
Chromium ... 500mcg
(from chromium polynicotinate)
DL-phenylalanine ... 1000mg
N-acetyl-L-tyrosine ... 600mg
Garcinia ... 400mg
(Garcinia cambogia) (fruit extract) 50% hydroxy citric acid)
L-glutamine ... 375mg
Bladderwrack whole plant ... 100mg
(Fucus vesiculosus)
Green tea leaf extract ... 100mg
(Camellia sinensis)(98% polyphenols by total UV @ 540nm, 50% EGCG)
L-tryptophan ... 75mg

Other Ingredients: Gelatin capsule, cellulose, rice bran extract.



Gluten Free


Keep tightly capped and store in a cool, dry place. If pregnant or
breastfeeding, consult your healthcare professional before use.
KEEP OUT OF REACH OF CHILDREN. Do not use if
either tamper-evident seal is broken or missing.
Warning: Persons on antidepressant medication (MAO
inhibitors or SSRI medication) should consult their
healthcare professional prior to use.
*These statements have not been evaluated by the Food
and Drug Administration. This product is not intended
to diagnose, treat, cure or prevent any disease.