Vascular Care Complex
MediHerb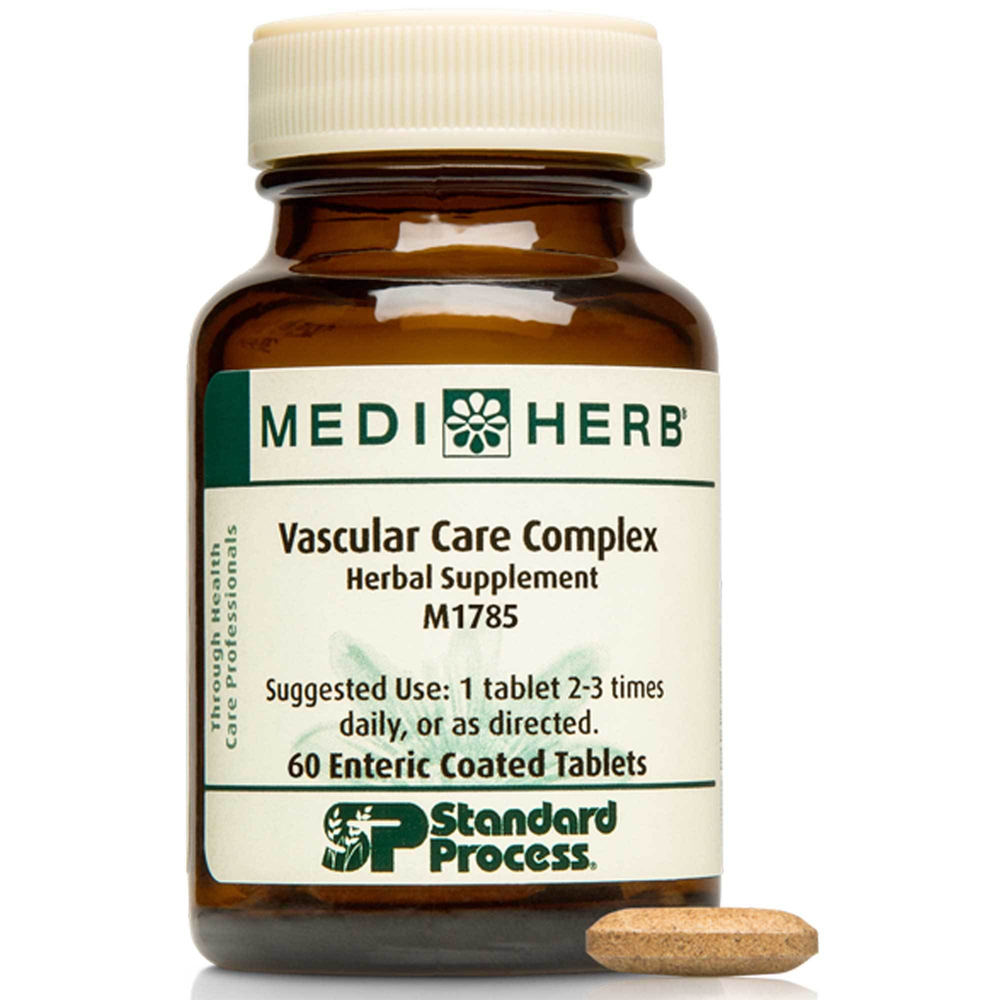 SKU: MDH-M1640
Vascular Care Complex contains Butcher's Broom, Horsechestnut seed and Ginkgo leaf to provide healthy circulation support for the vascular system. These herbs have been traditionally used in herbal preparations to:
Assist healthy blood circulation
Assist in the maintenance of healthy peripheral circulation
Support and maintain healthy tissue fluid levels, including in the legs
Provide support for the vascular system in the occurrence of occasional, mild constipation*
Take 1 tablet 2-3 times daily, or as directed. Enterically coated tablets. Do not break or crush.
Serving Size:
1 tablet
Amount Per ServingButcher's Broom root & rhizome 4:1 extract
... 200mg
from Ruscus aculeatus root & rhizome 800 mg Containing ruscogenin 20 mg
Horsechestnut seed 6:1 extract
... 200mg
from Aesculus hippocastanum seed 1.2 g Containing escin 36 mg
Ginkgo leaf 50:1 extract
... 30.5mg
from Ginkgo biloba leaf 1.5 g Containing ginkgo flavonglycosides 7.3 mg
Other Ingredients:
Microcrystalline cellulose, dibasic calcium phosphate dihydrate, dextrose, sodium starch glycolate, ethyl cellulose, ammonium hydroxide, fatty acids, oleic acid, silicon dioxide, magnesium stearate, sodium carboxymethylcellulose, talc (magnesium silicate) and polydextrose.
Caution:
Not to be used during pregnancy and lactation unless otherwise directed by a qualified health care professional.