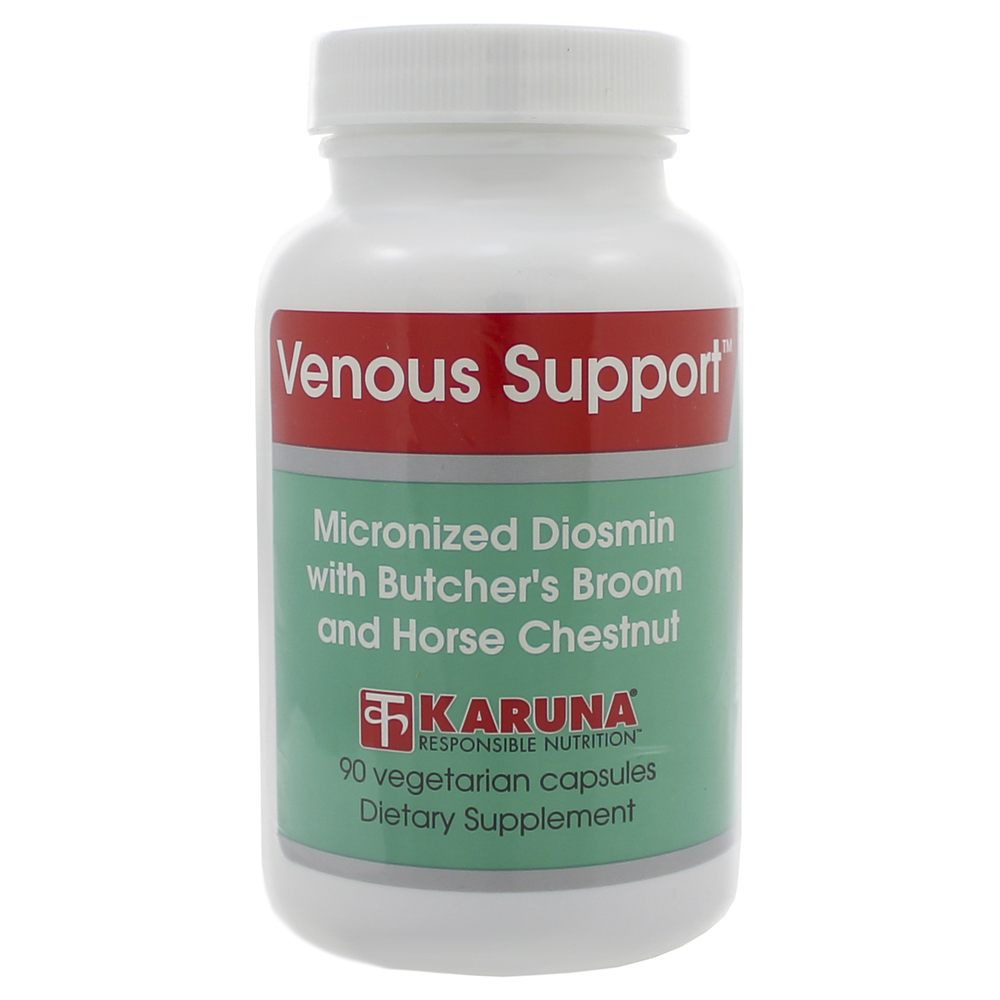 SKU: KAR-9134
Venous Support is available from Karuna.

Micronized Diosmin with Butchers Broom and Horse Chestnut.
One capsule three times daily, away from meals, or as directed by your healthcare practitioner.
1 capsule contains:
Vitamin C (ascorbic acid)...100mg
Horse Chestnut (Aesculus hippocastanum)...167mg
Diosmin (micronized)...150mg
Butchers Broom (Ruscus aculeatus)...110mg
Hesperidin methyl chalcone...17mg

OTHER INGREDIENTS: cellulose, magnesium stearate, ruscogenins

DOES NOT CONTAIN: yeast, wheat, soy, corn, milk, salt, sugar, artificial coloring, preservatives or flavoring.