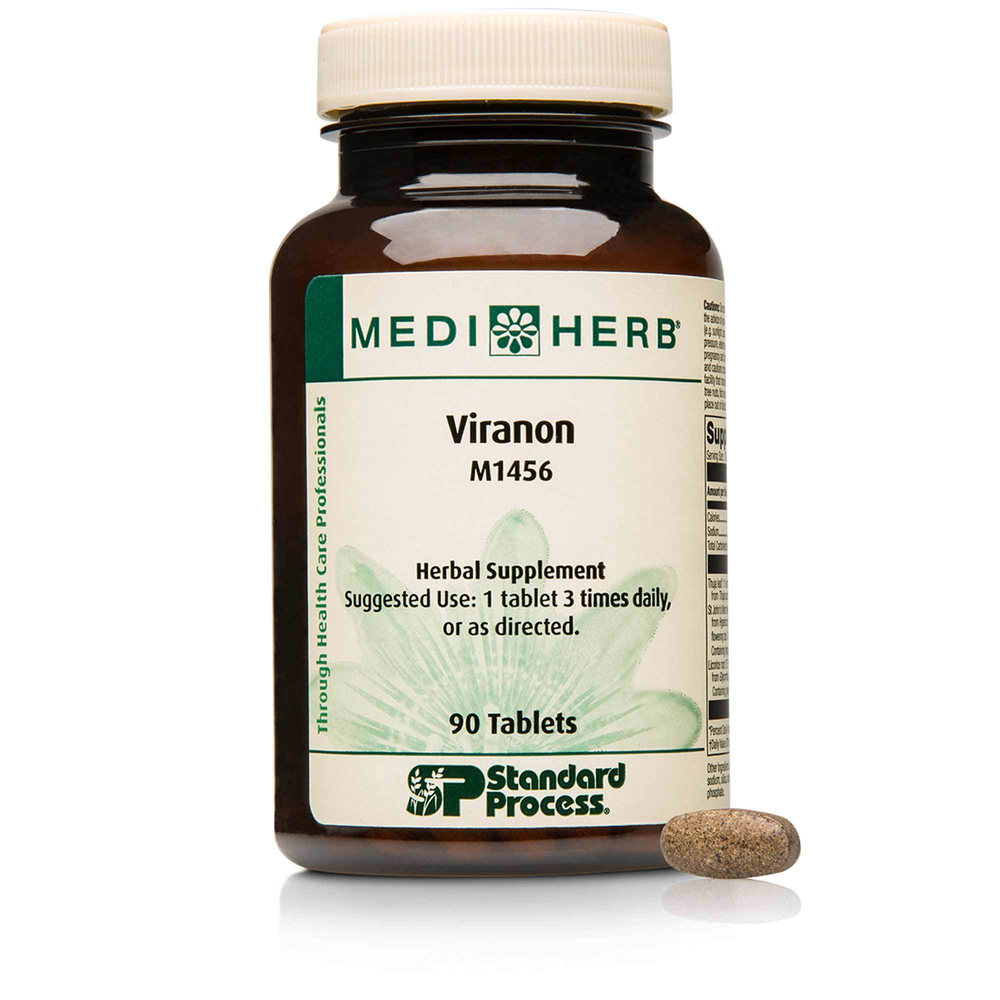 SKU: MDH-M1456
Viranon is an immune support formula containing Thuja, St John's Wort and Licorice to support the body's normal resistance function. These herbs have been traditionally used in herbal preparations to:
Help maintain and support healthy immune system function, regulation and response
Help promote the body's normal resistance function
Encourage the body's normal healthy defense system by supporting healthy immune system function*
Take 1 tablet 3 times daily, or as directed.

Serving Size:
1 Tablet
Amount Per ServingCalories
... 3
Sodium
... 5mg
Total Carbohydrate
... Less than 1g
Thuja leaf 1:1 extract
... 200mg
from Thuja occidentalis leaf 200 mg
St John's Wort herb flowering top 6:1 extract
... 225mg
from Hypericum perforatum herbflowering top 1.35 gContaining hypericins 675 mcg
Licorice root 17.5:1 extract
... 166.6mg
from Glycyrrhiza glabra root 2.9 gContaining glycyrrhizin 30 mg
Other Ingredients:
Cellulose, sodium starch glycollate, dextrin, croscarmellose sodium, silica, maltodextrin, magnesium stearate, hypromellose and calcium phosphate.
Caution:
Do not use this product while taking any prescription drug(s) without the advice of your prescribing physician. Avoid excessive exposure to UV radiation (e.g. sunlight, tanning) when using this product. Contraindicated in high blood pressure, edema (water retention), congestive heart failure, low blood potassium, pregnancy and lactation. Best avoided in epilepsy.