Vitamin B12 Lozenges
Designs for Health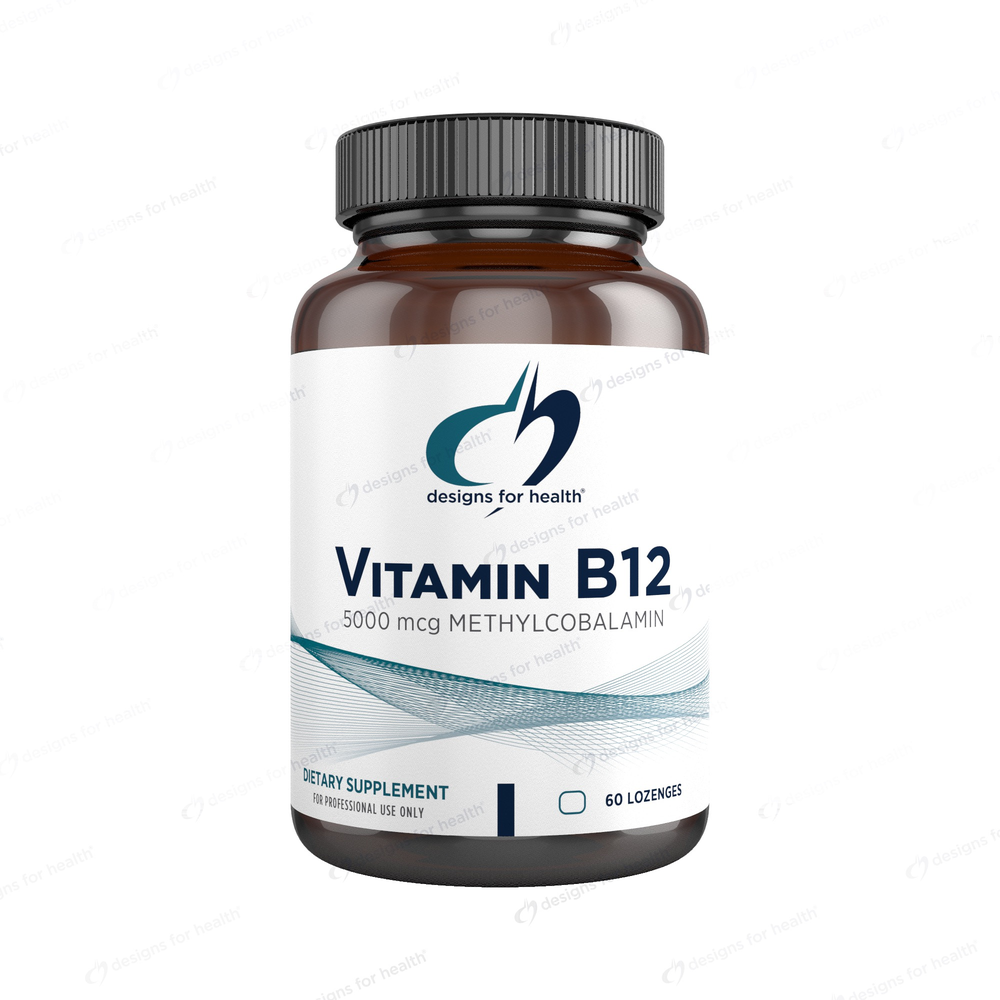 SKU: DFH-VB1260
Vitamin B12 lozenges are a great tasting, high dose vitamin B12 product. Each berry flavored lozenge contains 5000 mcg methylcobalamin, a naturally occurring, highly bioavailable form of vitamin B12. They are designed to deliver B12 through the mucous membranes in order to bypass the need for intrinsic factor, a protein produced in the stomach that is necessary for maximal GI absorption of B12. Vitamin B12 in supplement form also reduces the need for stomach acid, which is typically required to separate food-derived B12 from food proteins.
It is important to let the lozenge dissolve slowly and not chew it in order to allow the vitamin to be absorbed properly through the mucosal tissue that lines mouth.
Made with GMO-free ingredients.
As a dietary supplement, dissolve one lozenge slowly in mouth per day, or as directed by your health care practitioner.
Serving Size: One Lozenge
Amount Per Serving
Vitamin B-12 ... 5000mcg
(as Methylcobalamin)
Other Ingredients: Mannitol, modified cellulose, natural berry flavor, vegetable stearate, citric acid, luo han guo.
This product does not contain gluten.
NOTICE
Color, size or shape may appear different between lots.
Store at room temperature. Keep out of reach of children.