Vitamin C-400
Innate Response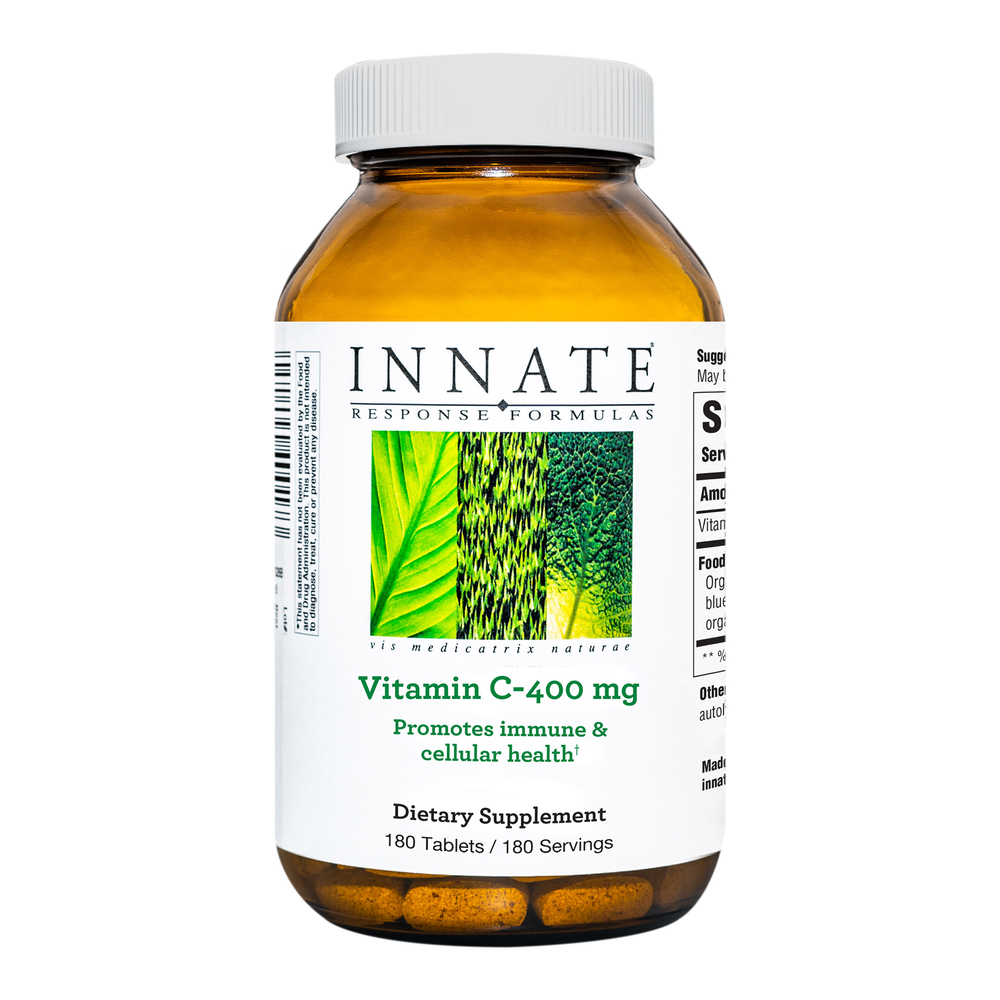 SKU: INR-40017
Gentle and effective
400 mg FoodState Nutrient vitamin C can be taken anytime of day, even on an empty stomach
Phenolic blend of orange, wild blueberry and cranberry
Suggested Use:
Take 1 tablet daily, or as directed by your healthcare practitioner. May be taken anytime throughout the day, even on an empty stomach.
Serving Size:
1 Tablet
Amount Per ServingVitamin C
... 400mg
(ascorbic acid with organic orange)
Food & Herb Blend
... 575mg
Organic orange, organic brown rice, organic cranberry, organic blueberry, organic broccoli head, organic parsley leaf, carrot, organic beetroot
Other Ingredients:
Rice protein, microcrystalline cellulose, autolyzed yeast extract, silicon dioxide, stearic acid, hypromellose.