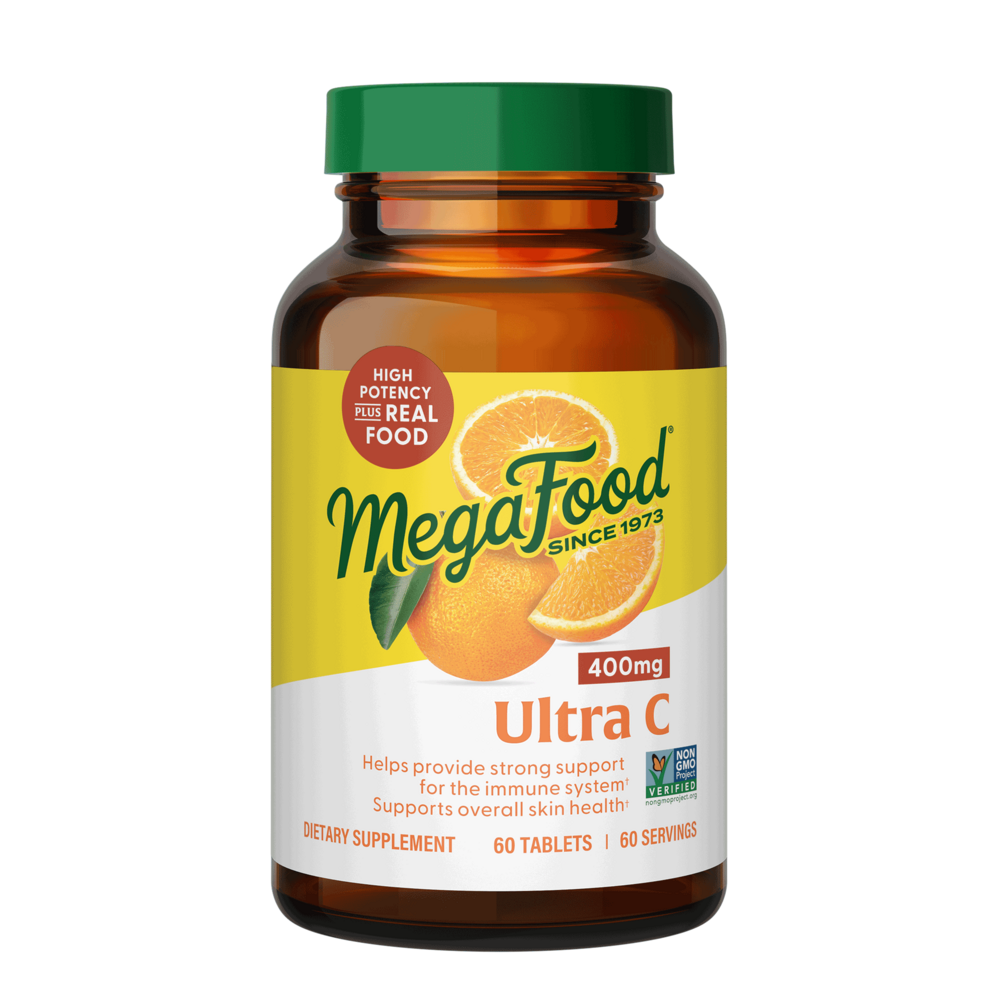 SKU: MEG-10184
Promotes immune & cellular health*
Our Ultra-C 400 provides FoodState® Vitamin C delivered with real organic oranges for the ultimate immune support.* You'll also find our Nourishing Food and Herb Blend for an added spectrum of antioxidants.*
FoodState® Vitamin C, delivered with whole organic oranges, provides an array of immune supportive compounds*
Whole foods and herbs provide a spectrum of antioxidants*
Take 1 tablet daily. May be taken anytime throughout the day, even on an empty stomach.
Serving Size:
1 Tablet
Amount Per ServingVitamin C
... 400mg
(ascorbic acid with organic orange)
Nourishing Food & Herb Blend
... 225mg
Organic Brown Rice, S. cerevisiae, Organic Broccoli, Organic Parsley Leaf, Organic Carrot, Organic Beet Root
Fruit Phenolic Blend
... 50mg
Organic Whole Orange, Organic Cranberry, Organic Blueberry
Other Ingredients:
Cellulose, Stearic Acid, Silica.