Liposomal Vitamin C with R-Lipoic Acid
Quicksilver Scientific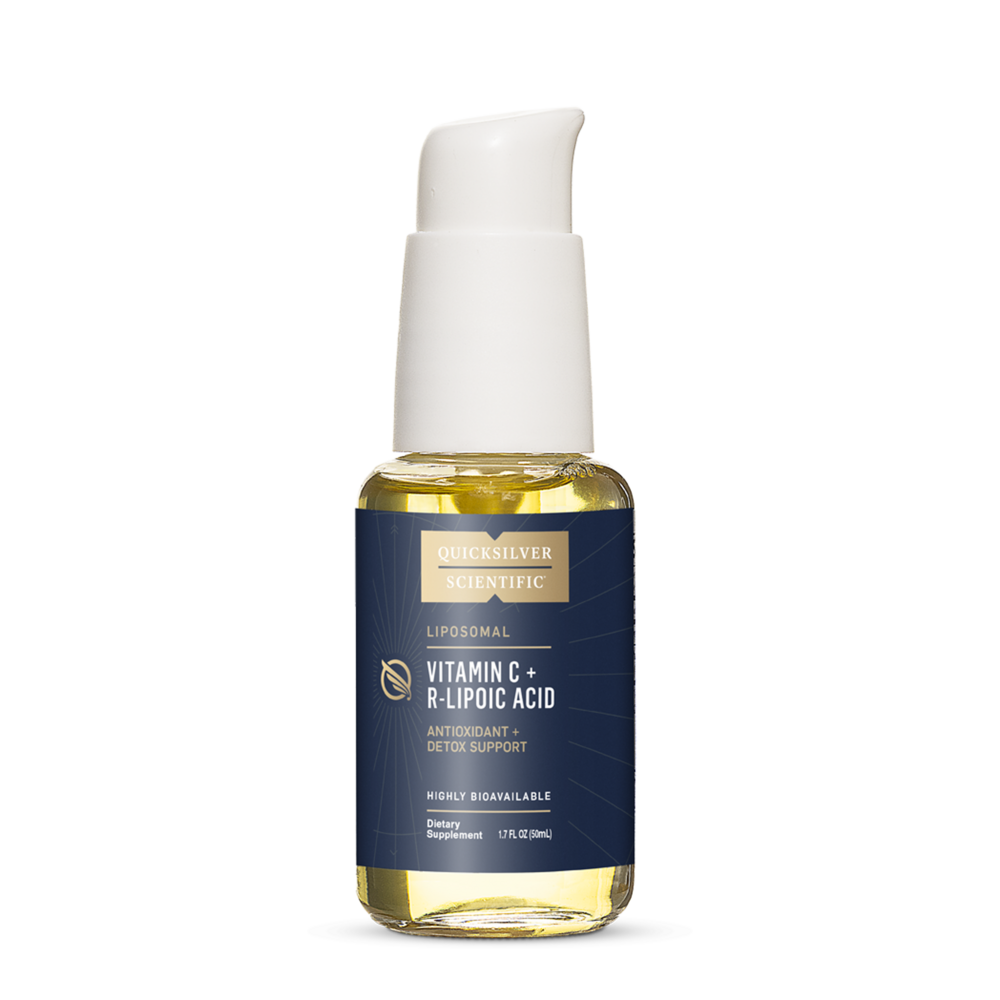 SKU: QSL-Q1003
A cornerstone of our metal detox protocols, Vitamin C with R Lipoic-Acid helps initiate detoxification. Experience a clean foundation for optimal wellness powered by fast-acting liposomal delivery.*

Buffered Vitamin C – A universal antioxidant that helps protect the body from the effects of free radicals and promotes immune function. Buffered to help minimize any GI discomforts associated with vitamin C.*

R-Lipoic Acid – This potent molecule can support healthy mitochondrial function, glutathione production, and may help the body remove metals.*

Unsurpassed Absorption – Typical oral antioxidant supplements have poor bioavailability. Quicksilver Liposomal absorption technology delivers these key ingredients faster and more efficiently.*


Suggested Use:
Take 4 pumps by mouth. Hold in mouth 30 seconds before swallowing. May be stirred into small amount of water. Repeat to desired dosage or as directed by a healthcare professional. Take on an empty stomach, at least 10 minutes before meals.


Serving Size: 2 ml (4 Pumps)

Amount Per Serving
Quali™-C Vitamin C ... 500mg
(from European Sodium Ascorbate)
Sodium ... 65mg
(from European Sodium Ascorbate)
Lipoic Acid ... 20mg
(from Sodium R-Lipoate)
Phosphatidylcholine ... 134mg
(from purified soybean lecithin)

Other Ingredients: Water, Glycerin, Ethanol, Natural Citrus Oils.

Q™ is a trademark of DSM

Use within 30 days of opening. If pregnant, consult physician before use.

Refrigerate upon receipt.