Vitamin D3 5000iu
Jarrow Formulas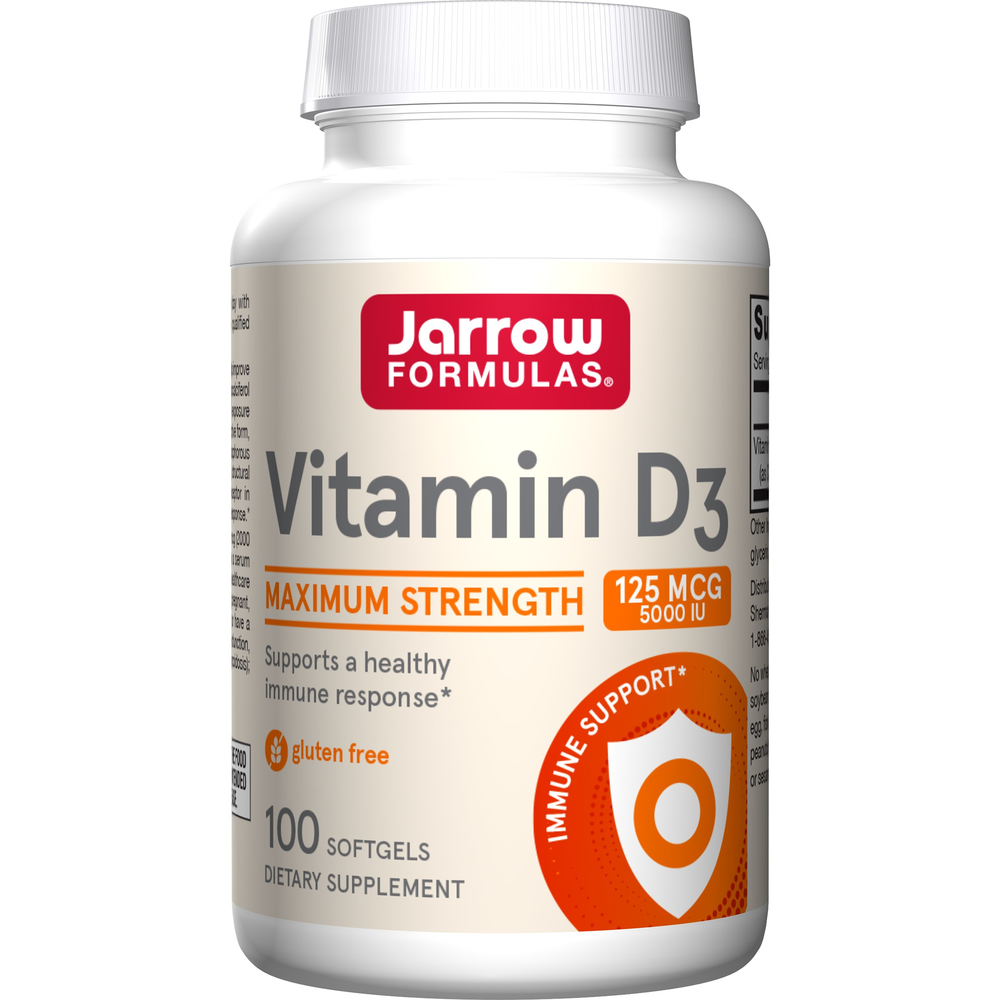 SKU: JAR-D5000
Supports: Calcium and Bone Metabolism* Immune Function*
Jarrow Formulas® Vitamin D3 provides cholecalciferol, which is more biologically active than ergocalciferol (D2). Vitamin D3 is ultimately converted to its hormonally-active form, calcitriol, in the kidneys. Calcitriol enhances dietary calcium and phosphorous absorption, stimulates the synthesis of osteocalcin (an important structural protein in bone), and supports a healthy immune response.*
For adults, take 1 softgel every other day with a meal or as directed by your qualified healthcare professional.
Serving Size: One Softgel
Amount Per Serving
Vitamin D3 ... 5, 000IU
(cholecalciferol)
Other Ingredients: Extra virgin olive oil; softgel consists of bovine gelatin, glycerin and water.
This product does not contain
wheat
gluten
soybeans
dairy
egg
fish
shellfish
peanuts
tree nuts
NOTE: Individuals consuming more than 2, 000 IU/day of vitamin D should periodically obtain a serum 25-hydroxy vitamin D measurement. If you have a medical condition (especially kidney stones or dysfunction, hyperparathyroidism, hypercalcemia, lymphoma, or sarcoidosis), are pregnant, lactating, trying to conceive, under the age of 18, or taking medications, consult your healthcare professional before using this product.