Vitamin K2 + E Complex
Jigsaw Health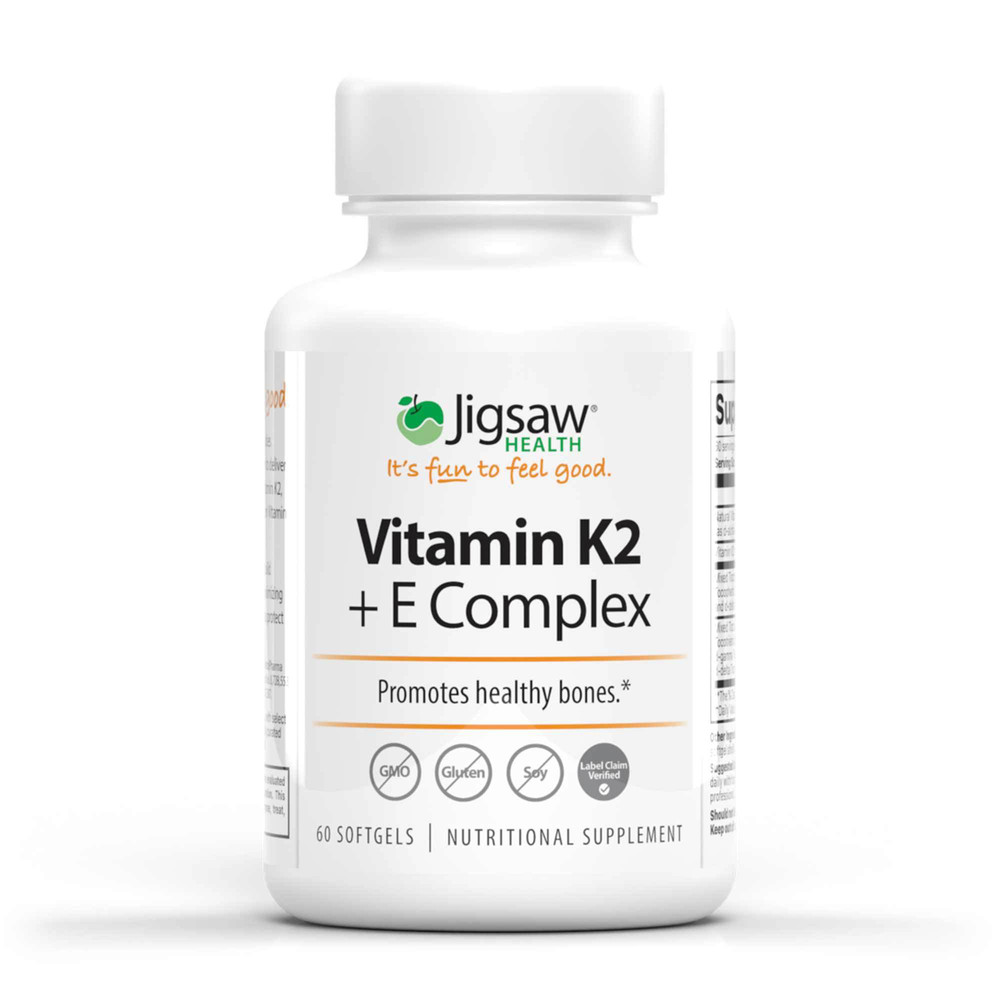 SKU: JIG-VITK2
Vitamin K2 + E Complex includes MenaQ7® Vitamin K2, proven to deliver the most effective form of Vitamin K2, combined with a full-spectrum Vitamin E Complex. This unique blend is critical for building healthy bone tissue, maximizing calcium absorption and utilization, and helps protect the aging brain.*
As a nutritional supplement, take 1 softgel daily with food. Or use as directed by your healthcare professional.


Serving Size: 1 softgel

Amount Per Serving
Natural Vitamin E ... 130mg
(as d-alpha Tocopherol)
Vitamin K2 ... 50mg
(as MK-7)
Mixed Tocopherols ... 93mg
(d-beta Tocopherol, d-gamma Tocopherol and d-delta Tocopherol)
Mixed Tocotrienols ... 17mg
(d-alpha Tocotrienol, d-beta Tocotrienol, d-gamma Tocotrienol, and d-delta Tocotrienol)

Other Ingredients: Gelatin, Glycerin, and Purified Water (as softgel shell).
If pregnant, nursing, or taking prescription drugs, consult your healthcare professional prior to use.