Vitamin E Complex
Nordic Naturals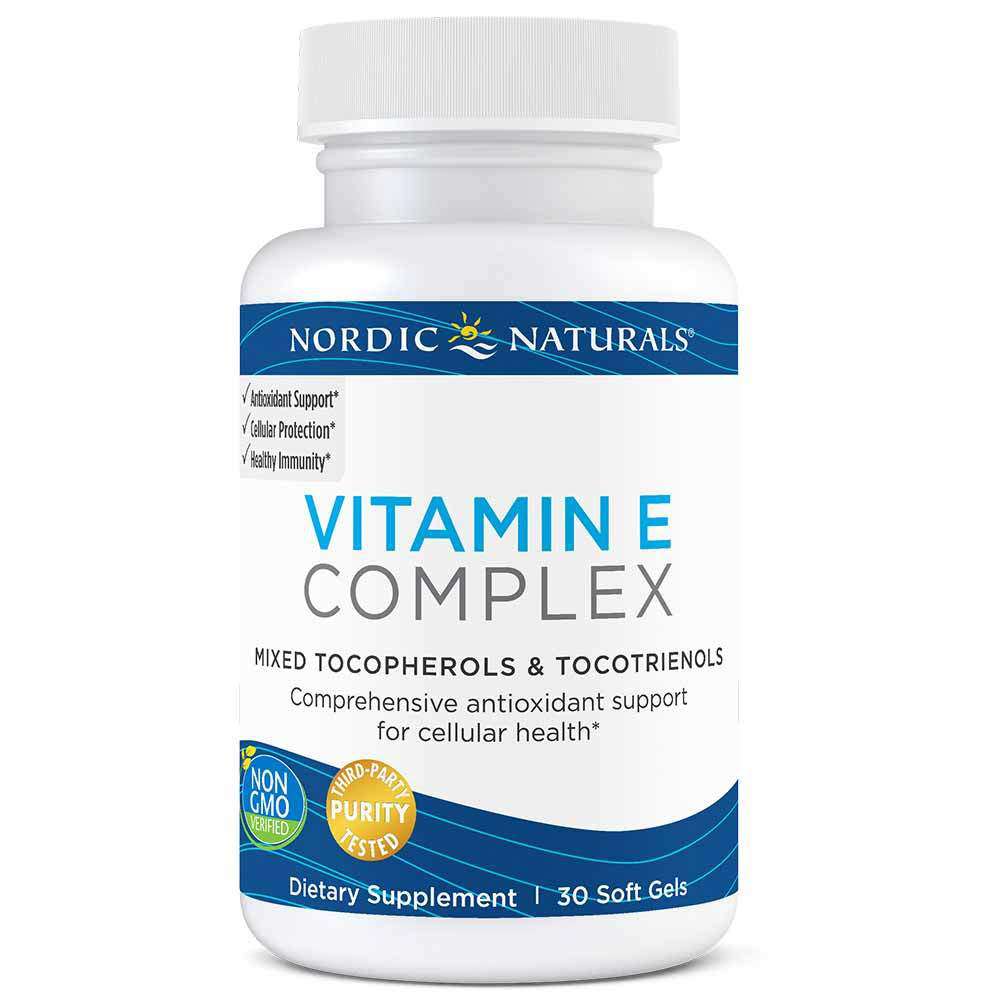 SKU: NORD-RUS01532
The antioxidant powerhouse vitamin E helps protect cells throughout the body from the damaging effects of free radicals.* Nordic Naturals Vitamin E Complex combines six different forms of this master antioxidant in a research-backed ratio of tocopherols and tocotrienols to deliver comprehensive support for immune and cellular health in one convenient formula.*
One soft gel daily, with food, or as directed by your healthcare professional or pharmacist.

Serving Size
: 1 Soft Gel
Amount Per ServingVitamin E
... 22.5 mg
(as d-alpha tocopherol)
Tocotrienols
... 90 mg†
(as delta-tocotrienol and gamma-tocotrienol) (from annatto)
Non-alpha tocopherols
...30 mg†
(as d-gamma, d-beta, and d-delta tocopherol)
† Daily Value not established.
Other Ingredients
: organic extra virgin olive oil, soft gel capsule (gelatin, glycerin, water, carob color, natural lemon flavor).
No gluten, milk derivatives, wheat, soy, or artificial colors or flavors.
Consult with your physician before taking this product or any dietary supplement if you are pregnant or lactating, have a known medical condition, or are taking medications.