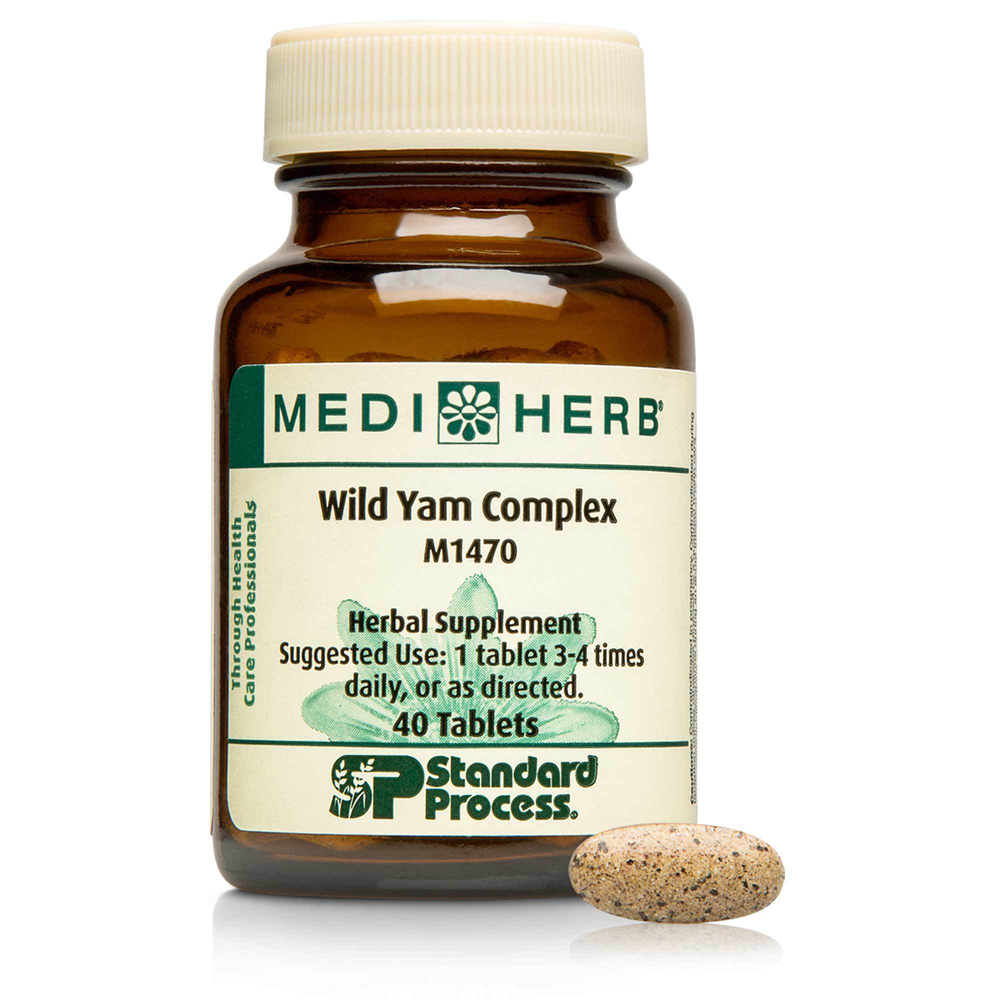 SKU: MDH-M1470
Wild Yam Complex is a menopause support formula containing Wild Yam root, Shatavari root, St John's Wort, Sage, Black Cohosh and Korean Ginseng. These herbs have been traditionally used in herbal preparations to:
Provide relief from mild discomfort associated with menopause
Maintain feelings of general well-being
Calm the nerves and support healthy mood balance
Provide antispasmodic activity to ease occasional spasms associated with the menstrual cycle*
Take 1 tablet 3 - 4 times daily, or as directed.
Serving Size:
1 Tablet
Amount Per ServingCalories
... 2
Wild Yam root & rhizome 4:1 extract
... 100mg
from Dioscorea villosa root & rhizome 400 mg
Shatavari root 4:1 extract
... 100mg
from Asparagus racemosus root 400 mg
St John's Wort herb flowering top 6:1 extract
... 100mg
from Hypericum perforatum herb flowering top 600 mgContaining hypericins 300 mcg
Sage aerial parts 5:1 extract
... 58mg
from Salvia officinalis aerial parts herb 290 mg
Black Cohosh root 5:1 extract
... 20mg
from Actaea racemosa root 100 mg
Korean Ginseng root 5:1 extract
... 15mg
from Panax ginseng root 75 mgContaining ginsenosides* 1.3 mg
Other Ingredients:
Cellulose, sodium starch glycollate, calcium phosphate, silica, magnesium stearate, hypromellose, maltodextrin and glucose.
Caution:
Contraindicated in pregnancy. Contraindicated during lactation unless otherwise directed by a qualified health care professional. Discontinue during an acute infection or fever. Caution in patients with liver problems, who frequently use alcohol or take any medications. Do not use this product while taking any prescription drug(s) without the advice of your prescribing physician. Avoid excessive exposure to UV irradiation (e.g., sunlight, tanning) when using this product.