Women's SBO Probiotic
Codeage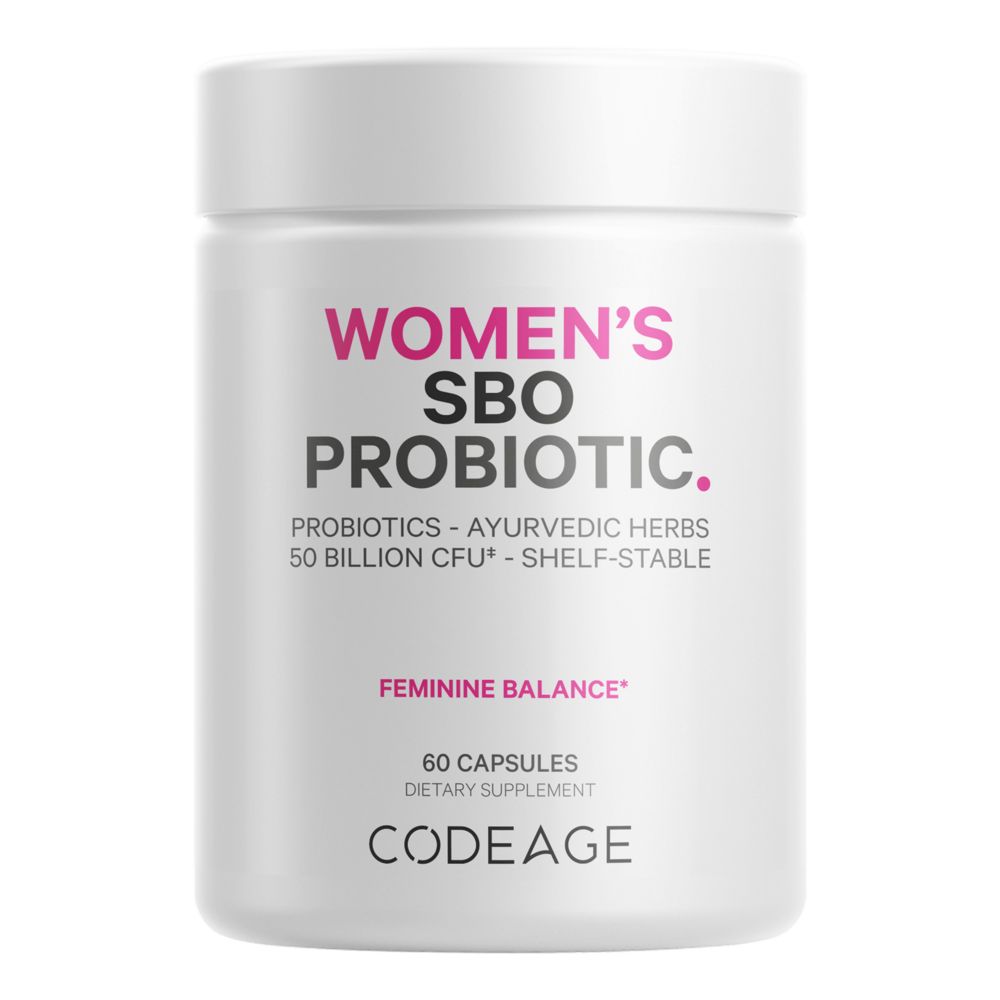 SKU: COD404-853919008397
Codeage Women's SBO Probiotic would help promote your digestive system and gut flora. It is an all-in-one premium probiotic + prebiotic supplement which features 18 specifically targeted strains of probiotics delivering 50 Billion CFUs. The blend is a complete natural probiotic for women featuring a comprehensive blend of Ayurvedic and botanical herbs. The formula includes red clover, sage and bitter fennel, and cranberries.


Suggested Use:
Take 2 capsules daily with 8 ounces of water or your favorite beverage. May be taken with or without food.
Serving Size:
2 Capsules
Amount Per Serving
Ayurvedic Botanical Herbal Blend
… 750 mg
Fermented Triphala Extract (from Amla Fruit), Fermented Holy Basil Leaf Extract (Ocimum tenuiflorum), Raspberry Powder (Leaf), Fermented Fenugreek Seed Extract (Trigonella foenum-graecum), Bitter Fennel (Seed), Sage Herb Powder, Cranberry Extract (Fruit), Red Clover (Flower)
Probiotic Blend (50 Billion CFU)
… 550 mg
S. boulardii, B. coagulans, L. plantarum, L. paracasei, L. rhamnosus,L. casei, B. lactis, B. breve, B. bifidum, L acidophilus, L. fermentum,L. gasseri, L. helveticus, B. longum, L. johnsonii, L. crispatus,L. bulgaricus, B. subtilis
Other Ingredients:
Methylcellulose Capsule.
Does not contain:
GMO, gluten, dairy, soy, carriers, fillers & artificial ingredients
Ideal for Vegan and Keto Diet
Warning
: Store in a cool, dry place. Do not use if product has been opened or tampered with in any way. Keep out of reach of children and pets.