Z-Binder
Ortho Molecular Products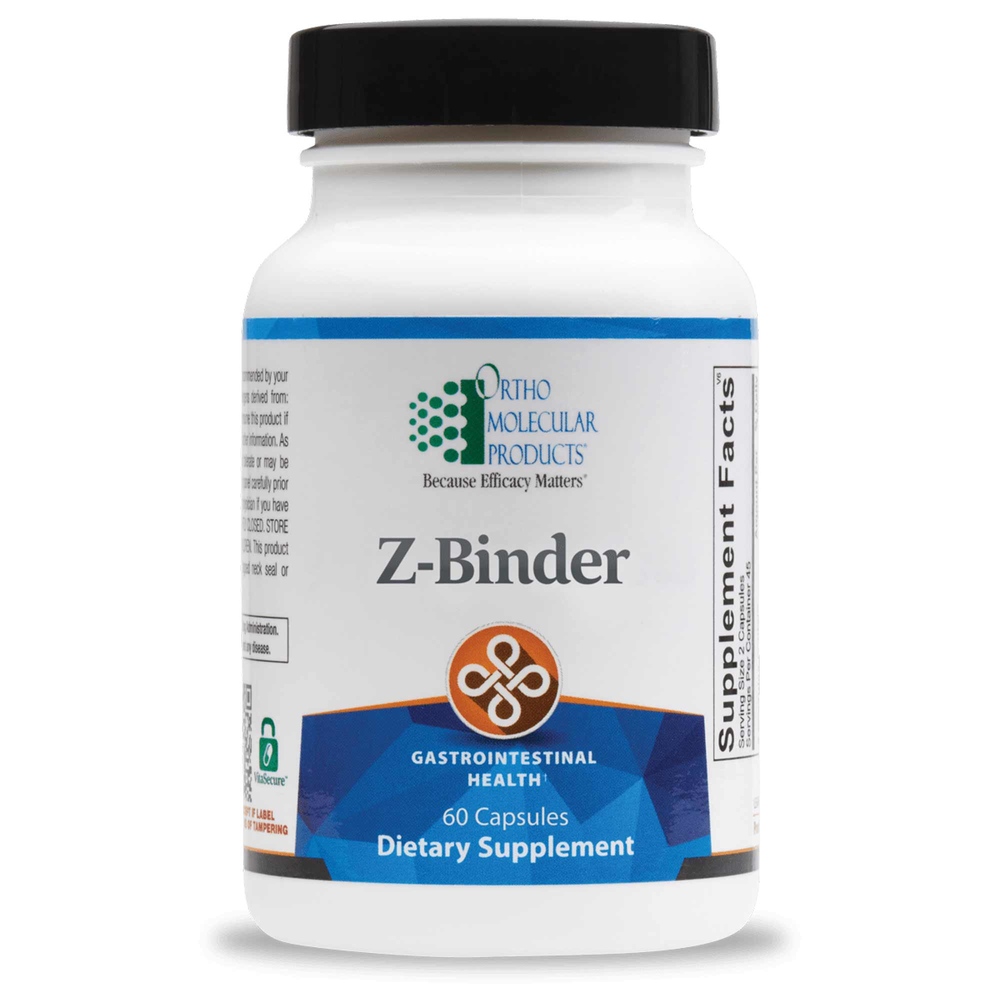 SKU: OHM-482060
Z-Binder is a broad-spectrum binding formula containing natural ingredients from the purest sources to support enhanced clearance of heavy metals, unwanted organisms and organic compounds from the GI tract.*
2 capsules between meals or as recommended by your health care professional.

Serving Size: 2 Capsules

Amount Per Serving
Iron … 2 mg
Zeolite Clay … 400 mg
(G-PUR®)
(Standardized to contain 70% Purified Clinoptilolite)
Activated Charcoal … 100 mg
Shilajit … 100 mg
(PrimaVie®)
Fulvic Acid … 50 mg
Humic Acid … 5 mg

Other Ingredients: Microcrystalline Cellulose, Hypromellose (Natural Vegetable Capsules), Stearic Acid, Silicon Dioxide and Magnesium Stearate.

PrimaVie® is a registered tademark of Natreon, Inc.
G-PUR® is a registered trademark of G-Science™, Inc.
Formulated to be free of allergens derived from: Gluten, corn, yeast, artificial colors and flavors. If you are pregnant or nursing, consult your physician before taking this product. As with all dietary supplements, some individuals may not tolerate or may be allergic to the ingredients used. Please read the ingredient panel carefully prior to ingestion. Cease taking this product and consult your physician if you have negative reactions upon ingestion. KEEP CONTAINER TIGHTLY CLOSED. STORE AT ROOM TEMPERATURE. KEEP OUT OF REACH OF CHILDREN. This product was sealed for your protection. Do not use if outer logoed neck seal or inner-seal is missing or damaged.