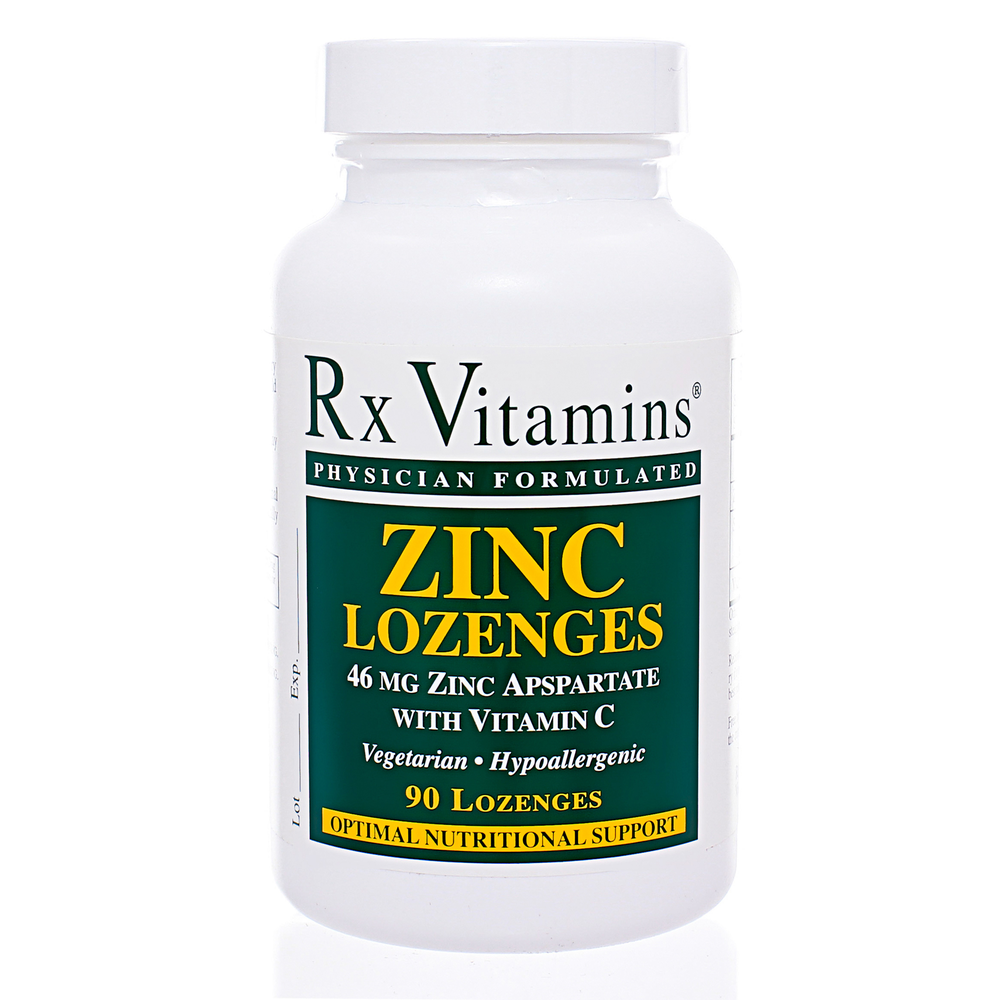 SKU: RXV-3001
Rx Vitamins Zinc Lozenges are naturally flavored and sweetened with a proprietary blend of honey crystals, natural fruit sugar and wild cherry. No refined sugars or artificial flavorings are used. Scientific studies have demonstrated that zinc provides nutritional support for the body's defense system, especially during the cold and flu season.*
As a dietary supplement, take one cherry flavored lozenge three to six times daily directly after meals or as recommended by your physician or health care professional.
Serving Size: One lozenge
Servings Per Container: 90
Amount Per Serving
Zinc ... 46mg
(aspartate)
Supplying:
Elemental Zinc ... 15mg
Vitamin C ... 30mg
(ascorbic acid)
Taking zinc lozenges on an empty stomach may cause stomach upset in some people. Naturally flavored and sweetened with a propietary blend of honey crystals, natural fruit sugar, and wild cherry.
* This statement has not been evaluated by the Food and Drug Administration. This product is not intended to diagnose, treat, cure or prevent any disease.