Adrenal Px Balance Syrup
Restorative Formulations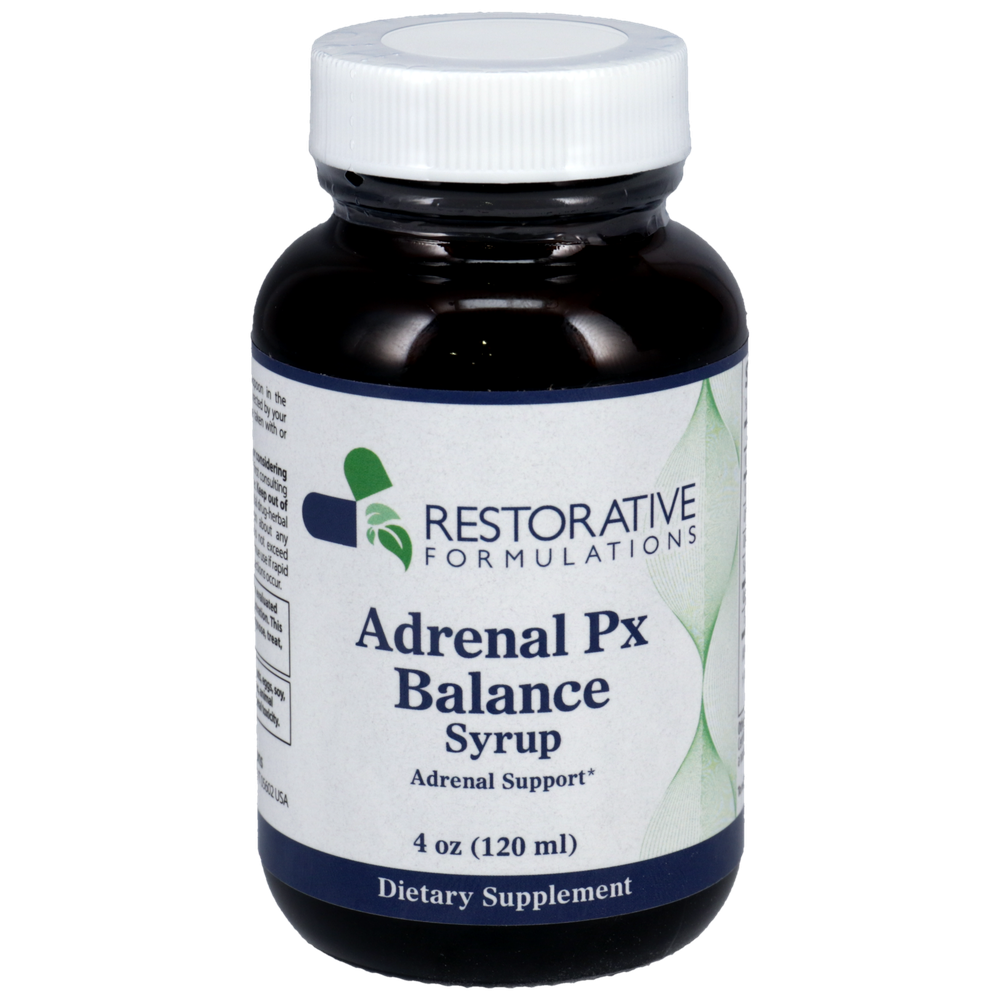 SKU: RF-1030
Supports antioxidant defenses to provide protection from harmful free radicals. Gently supports adrenal function to promote physical vitality and mental sharpness. Calming to the nervous system. Supports blood vessel integrity.
-Adrenal Support
-Supports Healthy Mental Performance
-Moderates DHEA Levels
-DHEA/Cortisol Ratio
-Combats Occasional Fatigue
Adrenal Px Balance Syrup has the equivalent concentration of adaptogenic herbs to the capsule form, but comes in a pleasant tasting syrup that can be easily titrated for a smaller serving size. The syrup can be taken on its own, prepared as a tea by diluting with hot water, or prepared as a delicious drink by diluting with sparkling mineral water. Individuals who dislike swallowing capsules can now benefit from the immune, energy, and hormonal support of adaptogenic herbs, in a pleasant tasting syrup.
Take 1/2 to 1 teaspoon twice a day, or as recommended by your healthcare practitioner. Can be taken with or without food.
Serving Size: 1 teaspoon (5ml)
Amount Per Serving
Vitamin C ... 40mg
(Ascorbic acid)
Eleuthero root extract 50:1, O ... 625mg
Hawthorn berry extract 12:1, O ... 415mg
Alfalfa herb, 0 ... 125mg
Sarsaparilla root extract 4:1 ... 125mg
Minimum Constituent BioMarker Per Dose
Flavonoids 18.5 mg
Eleuthrosides B&E 4.5 mg
Other ingredients: Vegetable Glycerin, Distilled Water, and Certified Organic Lemon essential oil. Each batch made will have a natural variance in terms of taste, consistency.
Each teaspoon is extracted from 36, 855 mg of herbs
O=Certified Organic