Amino Acid Synergy
Designs for Health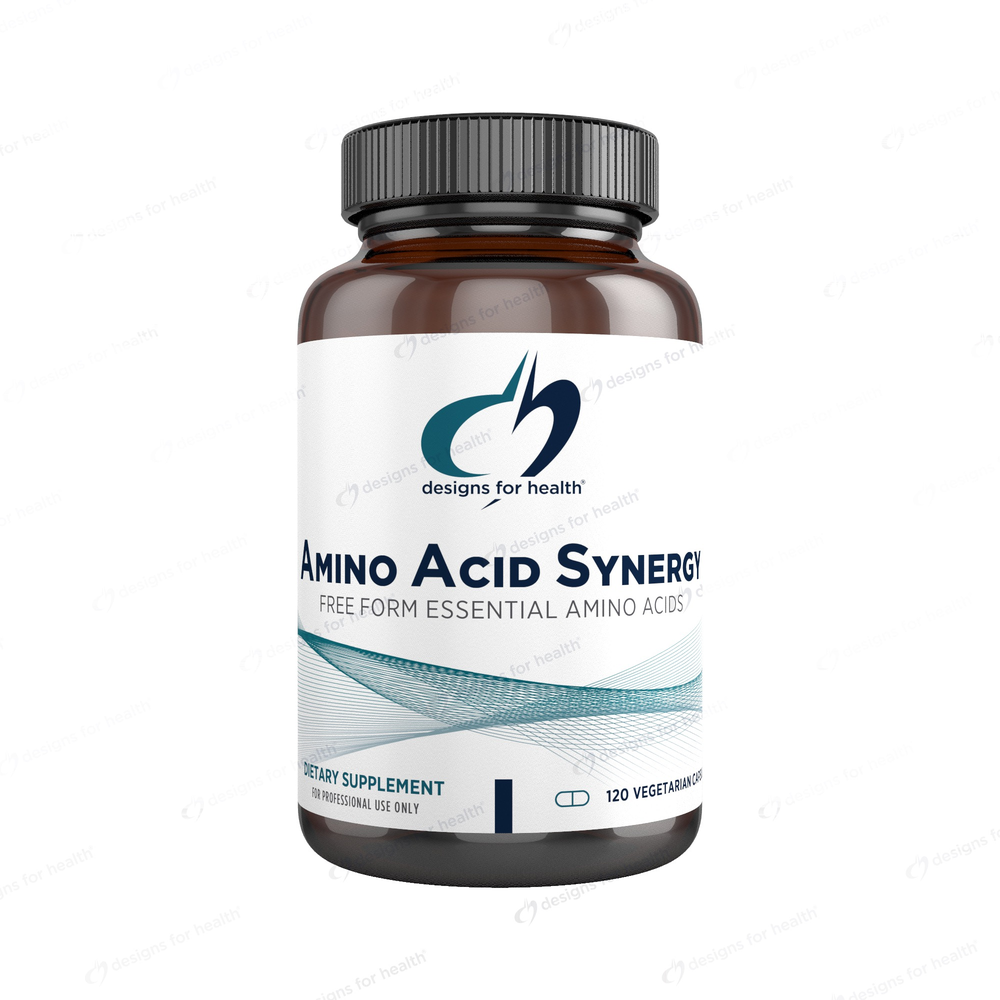 SKU: DFH-AAS120
Amino Acid Synergy is useful as a general supplement for individuals whose diets are insufficient in quality protein, such as athletes who require additional amino acids to maintain or achieve greater lean body mass, and for those who have confirmed amino acid deficiencies from metabolic testing. Amino Acid Synergy provides a mixture of essential amino acids in the free-form, meaning they are immediately available for absorption and can be put to metabolic use much more readily and rapidly, as compared to amino acids contained in dietary protein.
Made with non-GMO ingredients.
As a dietary supplement, take four capsules per day between meals, or as directed by your health care practitioner.
Serving Size: Four Capsules
Amount Per Serving
Vitamin B-6 ... 14mg
(as Pyridoxal-5-Phosphate)
L-Histidine ... 338mg
L-Leucine ... 338mg
Alpha-Ketoglutarate ... 300mg
L-Arginine ... 300mg
L-Lysine ... 300mg
L-Phenylalanine ... 300mg
L-Valine ... 300mg
L-Isoleucine ... 270mg
L-Methionine ... 270mg
L-Threonine ... 270mg
Other Ingredients: Microcrystalline cellulose, vegetable stearate.
This product does not contain gluten.
NOTICE
Color, size or shape may appear different between lots.
Store at room temperature. Keep out of reach of children.