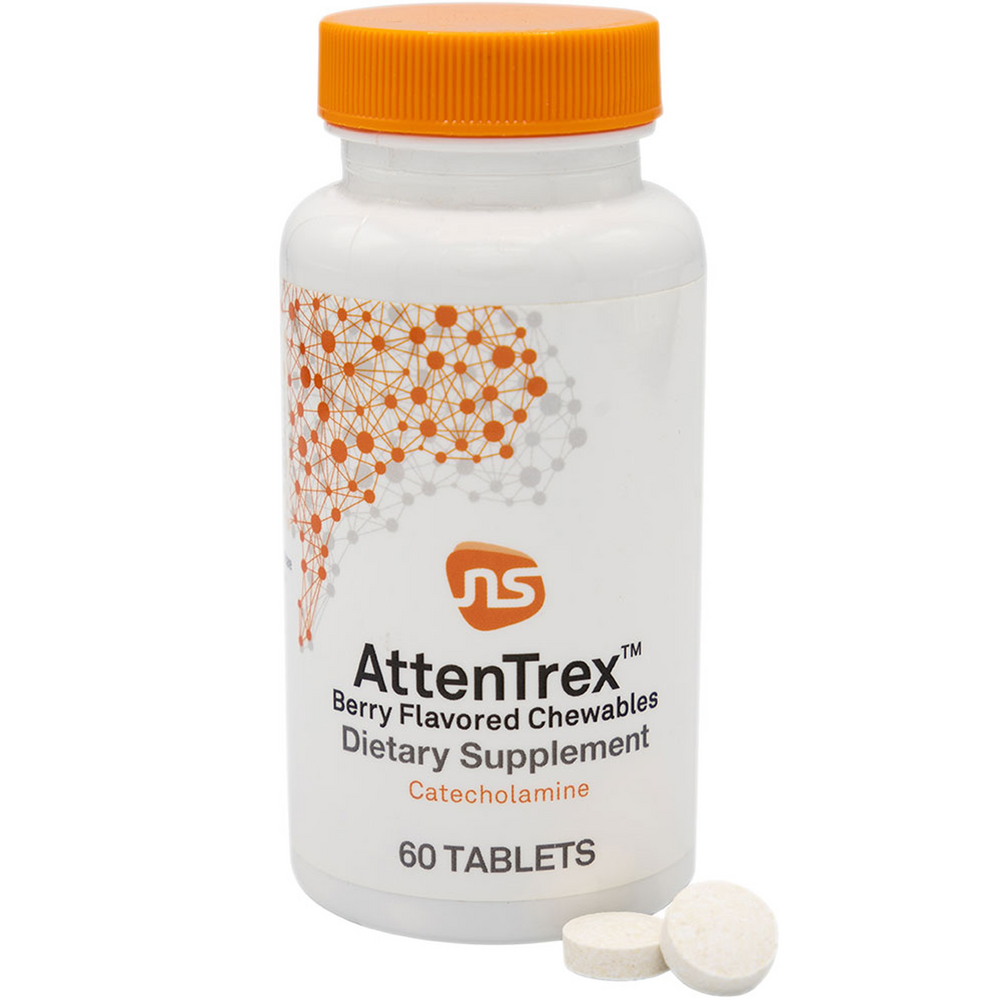 SKU: NEU-20060
AttenTrex is a berry flavored chewable tablet that provides flexible, customized dosing for the entire family to promote the drive for attention and an energetic mood.*
AttenTrex sources vegetarian ingredients with no artificial sweeteners or gluten, plus age specific suggested use starting at age 4.
Key Ingredients:
L-tyrosine, which readily crosses the intestinal epithelium and blood-brain barrier, acts as a precursor to catecholamines including dopamine, norepinephrine, and epinephrine. Catecholamines play an important role in mood, energy, memory, attention, cravings, and cognition. Active form of vitamin B6 and vitamin C are also important for the synthesis of dopamine and norepinephrine.
Suggested Use:
Chew tablets based on the age of the consumer or as directed by your healthcare provider. Do not exceed suggested use.
4-8 years: Chew 1-2 tablets daily.
9-13 years: Chew 1-2 tablets up to twice daily.
14-18 years: Chew 1-2 tablets up to three times daily.
>18 years: Chew 1-2 tablets up to 4 times daily.
Serving Size: 2 Tablets

Amount Per Serving
Calories ... 3
Total Carbohydrates ... 1g
Sorbitol … 0.5g
Vitamin C ... 25mg
(as ascorbate acid)
Vitamin B6 … 2mg
(as pyridoxal 5'-phosphate)
L-Tyrosine ... 250mg

Other Ingredients: Natural flavors, ascorbyl palmitate, malic acid,


Does not contain: Gluten.

Ideal for Vegetarians.
Warning: If you are pregnant or nursing, consult your healthcare provider before use. Keep out of reach of children.