BreastDefend Professional
Clinical Synergy Professional Formulas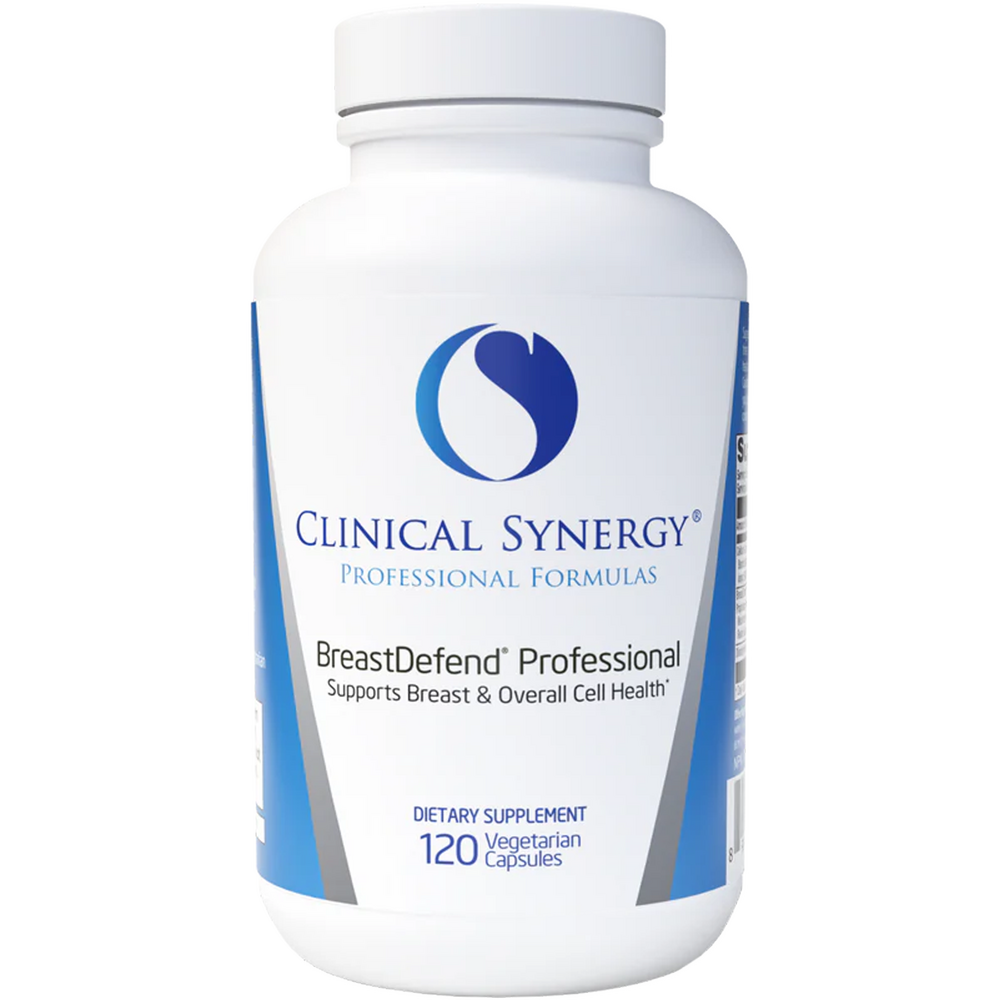 SKU: CSP-CSBDF120
Clinical Synergy® Professional Formulas BreastDefend® Professional is a proprietary formula that works by targeting cell-signaling pathways and other mechanisms of action to promote healthy cell behavior, favorable hormone metabolism, and optimal immune function. Its unique benefit for healthy breast cell behavior is attributed, in part, to promoting favorable gene expression as seen in the formula's multiple research studies.*

Suggested Use:
As a dietary supplement, take 1-2 capsules, 2 times per day with food, or as recommended by your healthcare practitioner.


Serving Size: 2 Capsules

Amount Per Serving
Cellular & Immune Support Proprietary Blend ... 475mg
(Scutellaria barbata Herb Extract, Turmeric Rhizome Extract (Curcuma longa; BCM-95®), Quercetin, Astragalus Root Extract (Astragalus membranaceus)
BreastDefend® Herbally Enhanced Mushroom Proprietary Blend ... 250mg
(Coriolus (Trametes versicolor), Reishi (Ganoderma lucidum), Phellinus linteus)
Diindolylmethane ... 100mg
(DIM)

Other Ingredients: Microcrystalline cellulose, vegetable capsule (natural vegetable cellulose, water), magnesium stearate, silicon dioxide.


Does not contain gluten, artificial ingredients, egg, fish, milk, peanuts, shellfish, soy, tree nuts, or wheat.

BCM-95® is a registered trademark of Dolcas Biotech, LLC.
Caution: As with any dietary supplement containing herbs, if you are nursing, pregnant or considering pregnancy, please consult your healthcare practitioner before use of this product.