Cal/Mag/Zinc Complex [w/Vit D 500 IU plus]
Metabolic Maintenance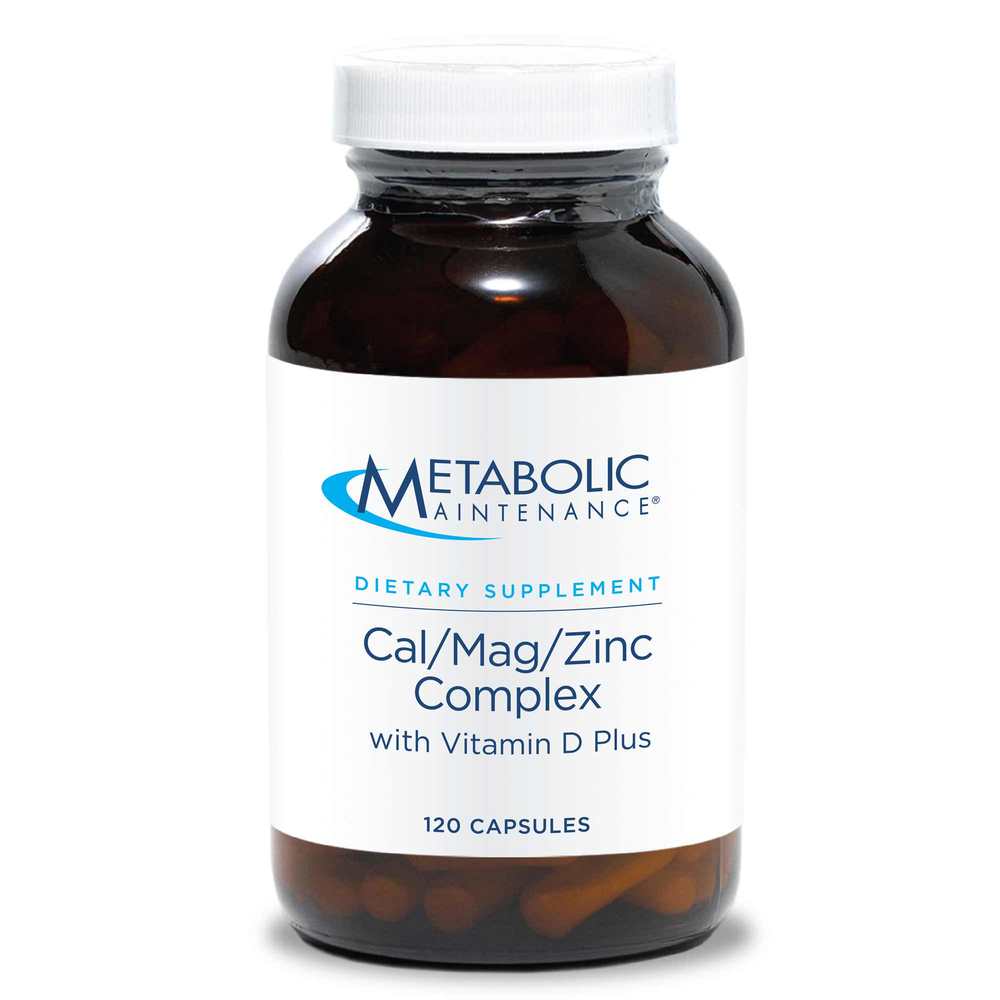 SKU: ME3-00401
These essential minerals and vitamins with higher levels of vitamin D provide nutritional support to help maintain healthy bones.*
Supports bone health*
Promotes healthy nerve and muscle function*
Supports cardiovascular health*
Use as a dietary supplement as directed by your healthcare professional.
Serving Size: 1 Capsule
Amount Per Serving
Vitamin C ... 10mg
(as Ascorbyl Palmitate)
Vitamin D-3 ... 500IU
(as Cholecalciferol)
Calcium ... 250mg
(as Calcium Carbonate and Calcium Citrate)
Magnesium ... 125mg
(as Magnesium Citrate/ Aspartate)
Zinc ... 6mg
(as Zinc Citrate)
Boron ... 0.5mg
(as Boron Citrate and Boron Aspartate)
Other Ingredients: vegetarian cellulose capsule.
Keep tightly closed in a cool, dry place.
Keep out of the reach of children.