Complete E™
Metabolic Response Modifier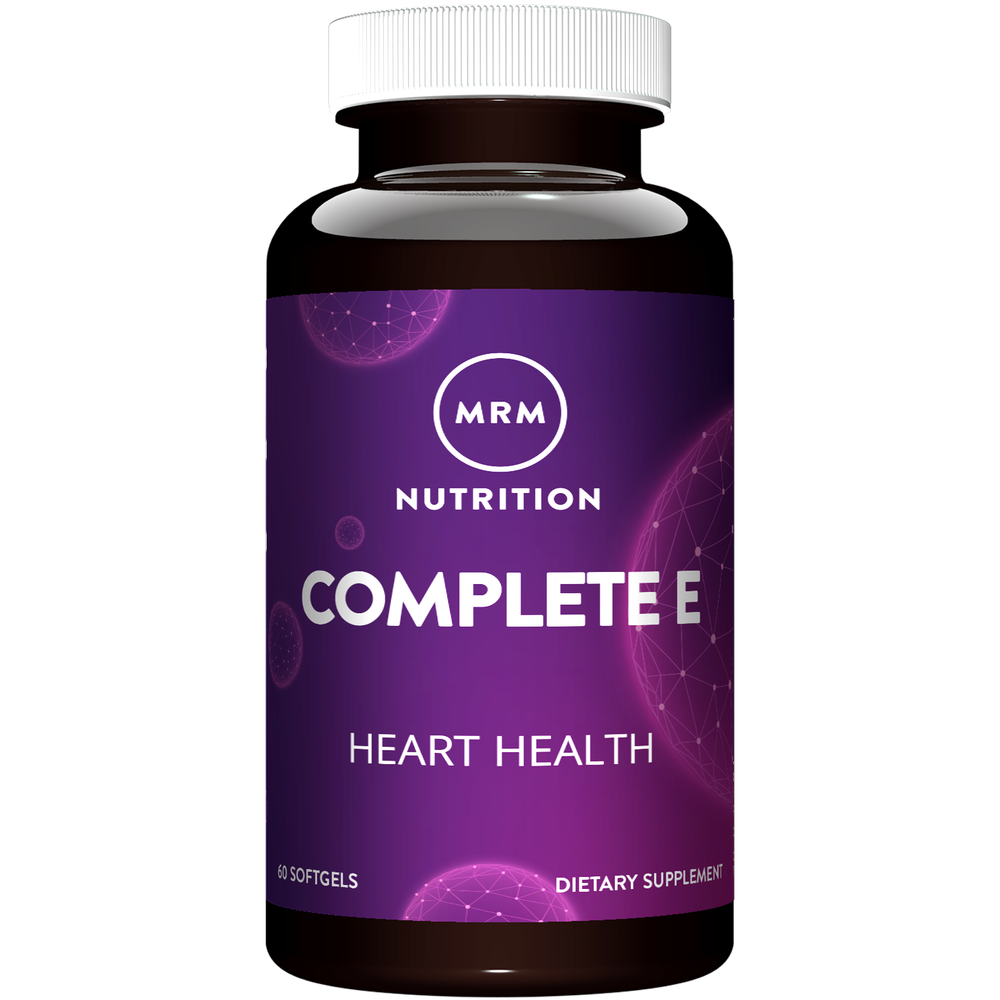 SKU: ME2-81007

Complete E™
Our Complete E™ supplement is a comprehensive formula that provides all eight naturally occurring forms of Vitamin E in both tocopherol and tocotrienol forms.

Supplement Facts
Serving Size: 2 softgels

Amount Per Serving
Vitamin E (as d-alpha tocopherol) 400 IU
(natural tocopherol mixture & palm fruit extract)
Vitamin C (as ascorbyl palmitate) 120 mg
Natural Tocopherol Mixture
d-alpha Tocopherol 254 mg
d-beta Tocopherol 15 mg
d-delta Tocopherol 120 mg
d-gamma Tocopherol 290 mg
Palm Fruit Tocotrienol Extract (supplying 30 mg d-tocotrienols)
d-alpha Tocotrienol 13 mg
d-beta & d-delta Tocotrienol 6 mg
d-gamma Tocotrienol 16 mg
d-alpha Tocopherol 8.75 mg
Phytosterols 5 mg
Alpha Lipic Acid 50 mg
CoEnzyme Q10 30 mcg

Other Ingredients
Sesame oil, sunflower lecithin, carob, beeswax, gelatin, glycerin, and purified water

Does not contain
added milk, egg, peanut, tree nut, fish, shellfish, what, gluten, or yeast ingredients.

Suggested Use
Take 2 softgels daily with a meal or as directed by your qualified healthcare provider.

*These statements have not been evaluated by the Food & Drug Administration. These products are not intended to diagnose, treat, cure or prevent any disease.