FNX T-Form
Fenix Nutrition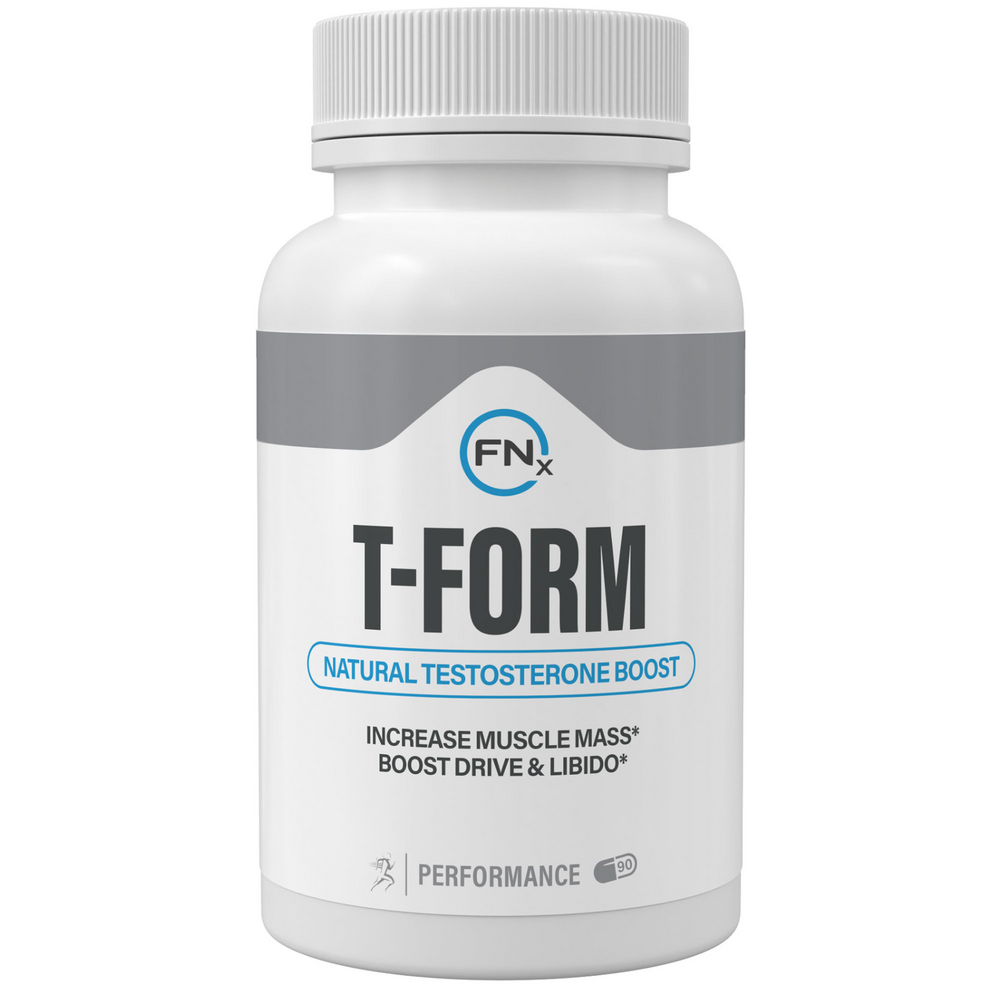 SKU: FNX-1004
Do you feel like you can't maintain your normal energy and performance? Is it taking you longer than normal to recover after physical activity? If you answered yes to either of these questions, FNX T-FORM™ is a solution for your aging needs. As you age, your testosterone levels begin to decrease. This drop has a major effect on your endurance, strength, stamina, vitality and overall well-being.
FNX T-FORM™ increases the free testosterone in our bodies, allowing us to feel youthful again while delivering a blend of ingredients shown to improve athletic performance. Our bodies make testosterone for muscle growth, strength gains, and boosts in training performance. That's why a supplement that helps naturally boost testosterone levels can be beneficial. Increase your performance and maintain peak testosterone levels today with FNX T-FORM™.*
As a dietary supplement, take 1 serving (3 Capsules) daily.
Serving Size: 3 Capsules
Amount Per Serving
Chromium Aminonicotinate ... 83% Daily Value
Vitamin B3 ... 100% Daily Value
(as Niacinimide)
Vitamin B6 ... 100% Daily Value
(as Pyridoxine HCL)
Selenium ... 140% Daily Value
(as Selenium Yeast)
Vitamin E ... 100% Daily Value
(as Tocopherol)
Zinc ... 100% Daily Value
(as Zinc L-Aspartate)
Complete T-Testo Blend ... 1100mg
(Tribulus Terrestris Extract 60%, Hawthorne Extract, Pine Bark Extract 95%, Horny Goat Weed Extract, Tongkat Ali Extract, D-Aspartic Acid)
Adrenal Support Blend ... 145mg
(Maca Root Extract, Panax Ginseng Extract, Ganoderma Extract, Phytonadione)
Bioavailability Booster ... 5mg
(Black Pepper Extract)
Other Ingredients
Vegetable Cellulose (Capsules).
Do not exceed recommended dose. Pregnant or nursing mothers' children under the age of 18' and individuals with a known medical condition should consult a physician before using this or any dietary supplement. Keep out of the reach of the children. Do not use if safety seal is damaged or missing. Store in a cool' dry place.