Dispel Invasion
Kan Herb Company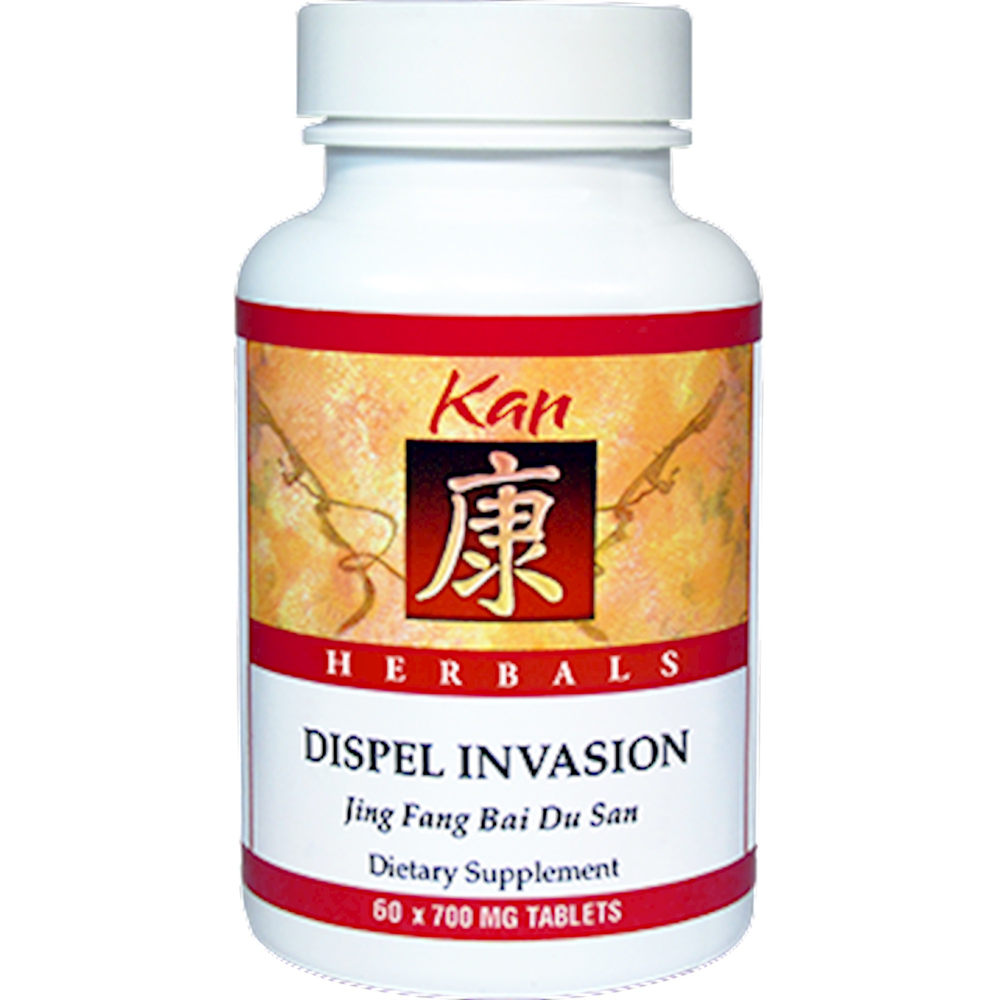 SKU: KA3H-DI60
Dispel Invasion, by Kan Herbals, is available in a 60 tablet form, as well as 1, 2, 4 & 8 oz.

Historical Antecedent: Schizonepeta & Ledebouriella Powder to Overcome Pathogenic Influences
Chinese Action: Induces sweating, resolves the exterior, dispels Wind Damp pathogens, relieves pain

Indications (symptoms):
Aversion to cold or wind, mild fever, possible chills, dull headache, nasal congestion
Stiff neck and shoulders, achy joints or generalized body soreness without sweating
1-2 tablets, 2-3 times daily (recommended for adults)
Schizonepeta herb
Siler root
Perilla leaf
Notopterygium root
Poria cocos fruiting body
Platycodon root
Sichuan lovage root
Bupleurum root
Bitter orange mature fruit
Chinese licorice root
Dried ginger root

50 mg excipients & binders:
silicon dioxide (glidant/dehydrant), stearic acid (lubricant/binder), microcellulose (coating)
Keep out of reach of children. Store at room temperature.
Use only as directed by your health care professional and seek their advice if pregnant or nursing.
This item may contain a chemical known to the State of California to cause cancer, birth defects, or other reproductive harm. Under CA Prop 65, it is required to include an additional labeled warning for the CA public.