Enterogenic Intensive 100
Integrative Therapeutics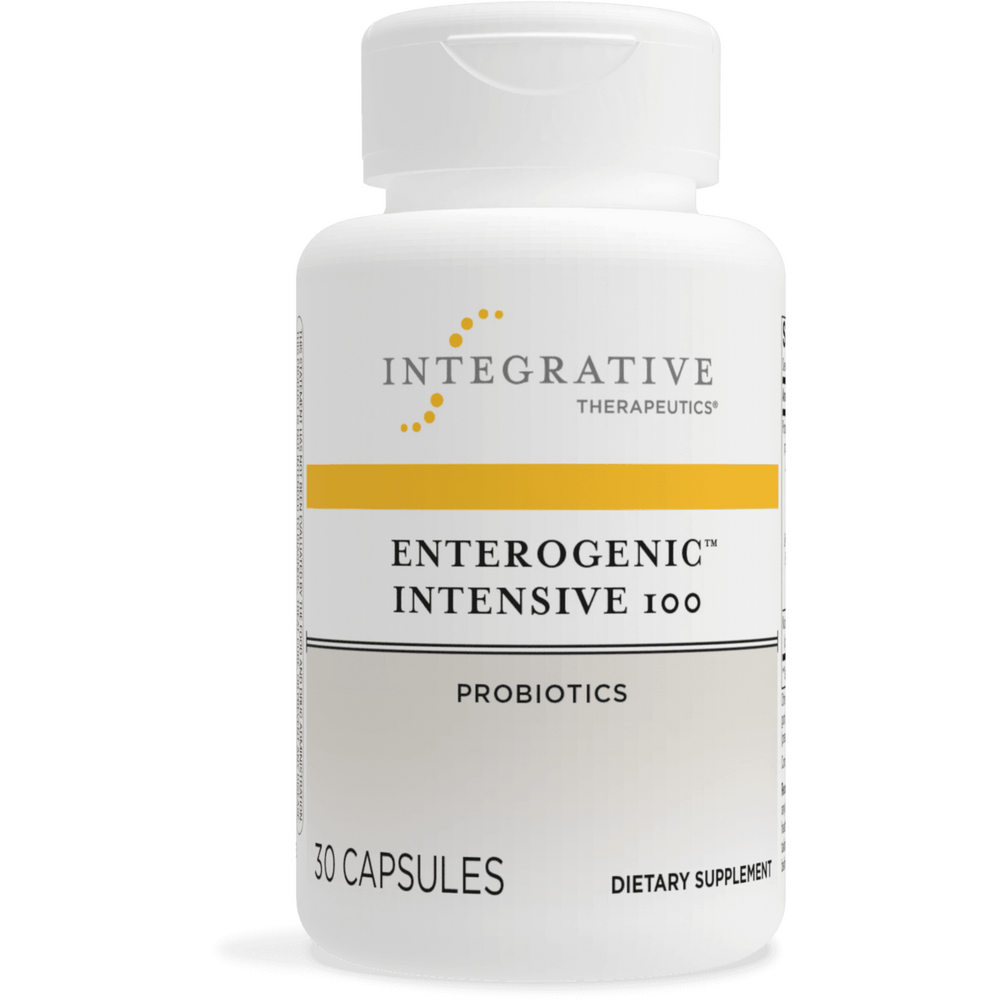 SKU: ITI-70667
High Potency (100 Billion CFU) Refrigerated Probiotic
Enterogenic™ Intensive 100 is formulated with high-potency probiotics for maximum support of gastrointestinal and immune health.* Enterogenic Intensive 100 provides multiple strains of Lactobacilli and Bifidobacteria per each 100 billion CFU, enteric-coated capsule. This high-potency formula and delivery system are designed for maximal support.
Suggested Use:
Take 1 capsule daily. May be taken at any time, with or without food, or as recommended by your healthcare professional. Keep refrigerated to maintain maximum potency. 100 billion CFU potency per capsule is guaranteed until expiration date when bottle is kept tightly closed and refrigerated.
Serving Size: 1 Capsule
Amount Per Serving
Proprietary Probiotic Blend ... 675mg
providing 100 billion CFU
Lactobacilli Probiotics
(L. casei HA-108; L. paracasei HA-274; L. acidophilus HA-122; L. rhamnosus HA-111; L. rhamnosus HA-114; L. salivarius HA-118) Bifidobacteria Probiotics
(B. breve HA-129; B. bifidum HA-132; B. longum HA-135; B. infantis HA-116)
NutraFlora® scFOS ... 75mg
(contains short-chain fructooligosaccharides)
Other Ingredients: plant-derived capsule (hypromellose, gellan gum), potato starch, magnesium stearate, silica, ascorbic acid (preservative to maintain freshness)
Contains: Milk and soy.

Does not contain: Wheat, gluten, or artificial colors.
NutraFlora® and scFOS® are registered trademarks of GTC Nutrition.
Warning: Keep out of reach of children.

Safety sealed with inner seal. Do not use if seal is broken or missing. Keep tightly closed. Keep refrigerated to maintain maximum potency.