Ferrochel¨ Advanced 27mg
Source Naturals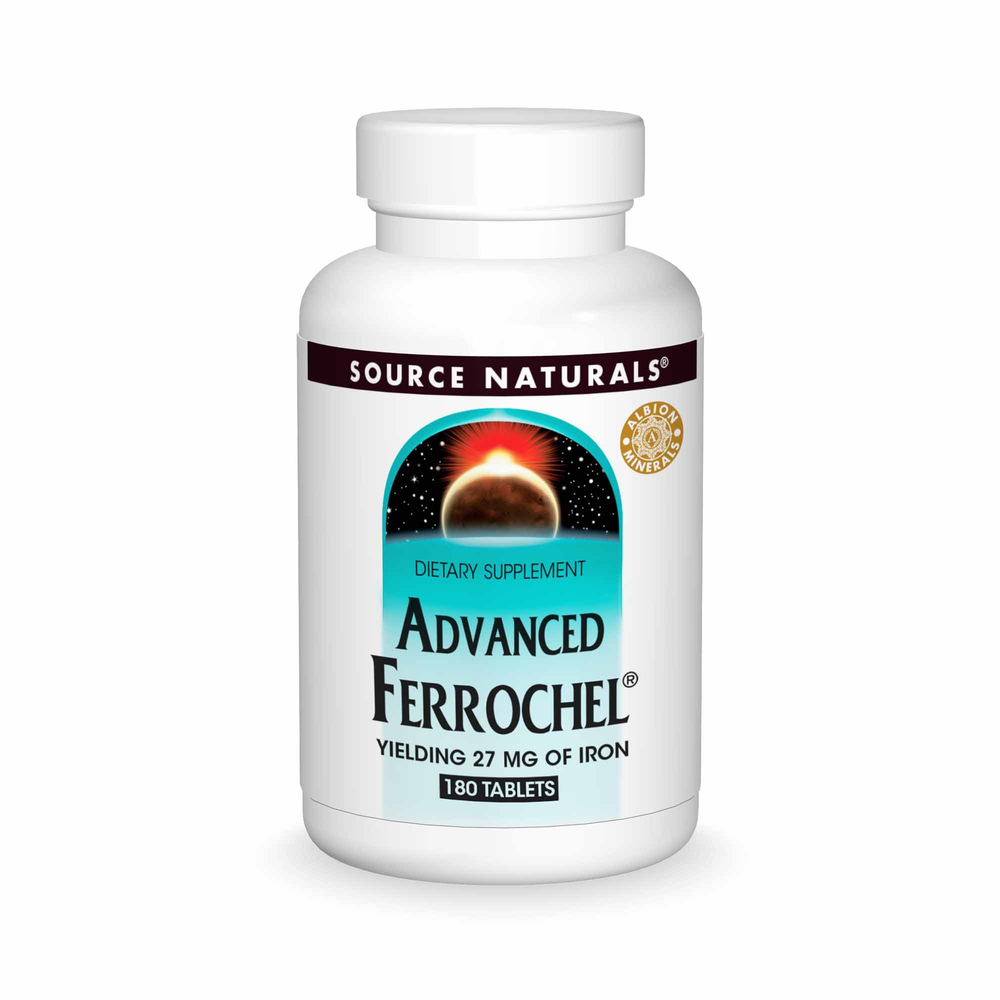 SKU: SOU-SN1456
The ingredients in Source Naturals Advanced Ferrochel® have been shown in studies to help increase and maintain blood levels of iron, while being gentle to the stomach and colon. This product contains a form of iron that is easily absorbed and more bioavailable than other forms of iron such as ferrous sulfate. Ascorbic acid has been shown to increase the bioavailability of iron. Vitamin B-12 and folic acid have been added for additional support.
1 tablet daily. For use by adults only. Do not exceed the recommended dose.

Serving Size: 1 Tablet

Amount Per Serving
Vitamin C (as ascorbic acid) ... 60mg
Folate (as folic acid) ... 200mcg
Vitamin B-12 (as cyanocobalamin) ... 25mcg
Iron (as ferrous bis-glycinate chelate) ... 27mg
†Chelate covered by Albion International, Inc.
Allergies: Suitable for vegetarians and vegans.