Flax Oil - Softgels
Barlean's Organic Oils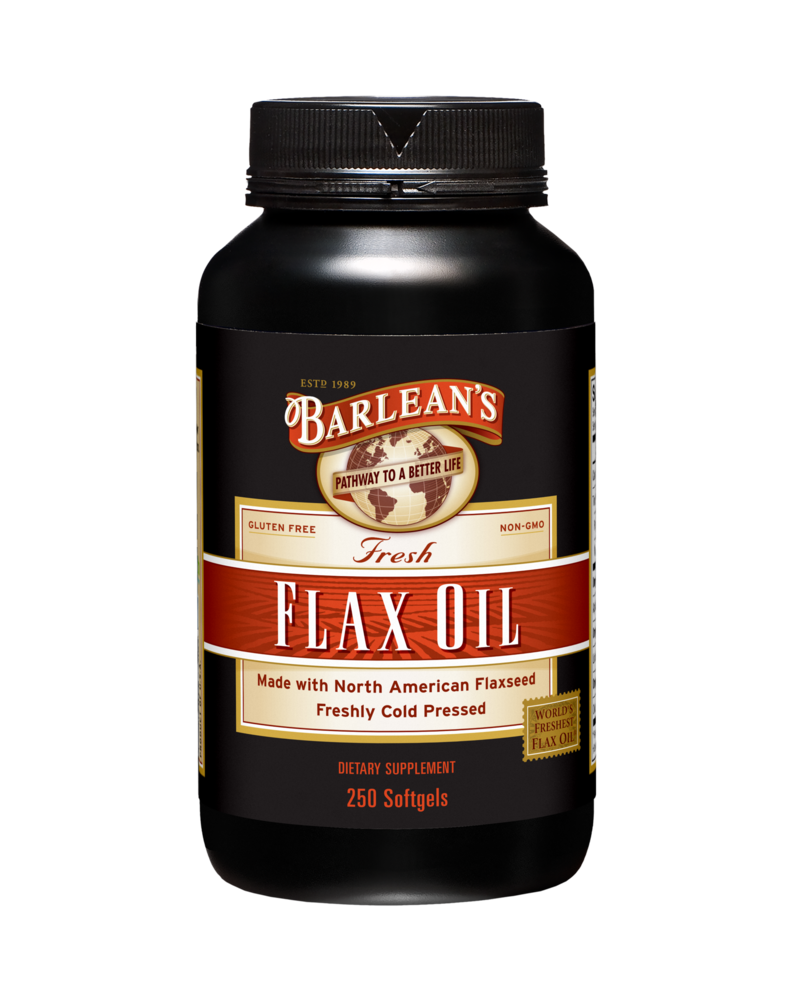 SKU: BAR-BFC250
Just as nature intended: pure, organic and unrefined. That's music to our ears at Barlean's and our Organic Fresh Flax Oil is all those things and more. With its wholesome, nutty flavor, our flax oil provides a whopping 1650mg of plant-based ALA Omega-3 fatty acid per serving. Omega-3s are vital fatty acids that can't be produced by the body, so we need to get them from foods or supplements. Flax is the best plant-based source. Barlean's Organic Flax Oil is an award-winning unrefined organic flax oil, freshly pressed in the Pacific Northwest, and protected from damaging heat and light from seed to bottle. There's a reason Barlean's is the #1 selling organic flax.

Suggested Use:
Take 3-9 softgels per day.


Serving Size: 3 Softgels (3g)

Amount Per Serving
Calories ... 30
Total Fat ... 3 g
Polyunsaturated Fat ... 2 g
Monounsaturated Fat ... 0.5 g
Omega-3 Polyunsaturated Fat: Alpha Linolenic Acid ... 1,650 mg (ALA)
Omega-6 Polyunsaturated Fat: Linoleic Acid ... 410 mg (LA)
Omega-9 Monounsaturated Fat: Oleic Acid ... 480 mg

Ingredients: Flaxseed oil and softgel (gelatin, glycerine, and water).


Non-GMO, Gluten Free.

Keep bottle tightly closed. Store in a cool, dry place, out of reach of children.