GI Microb-X
Designs for Health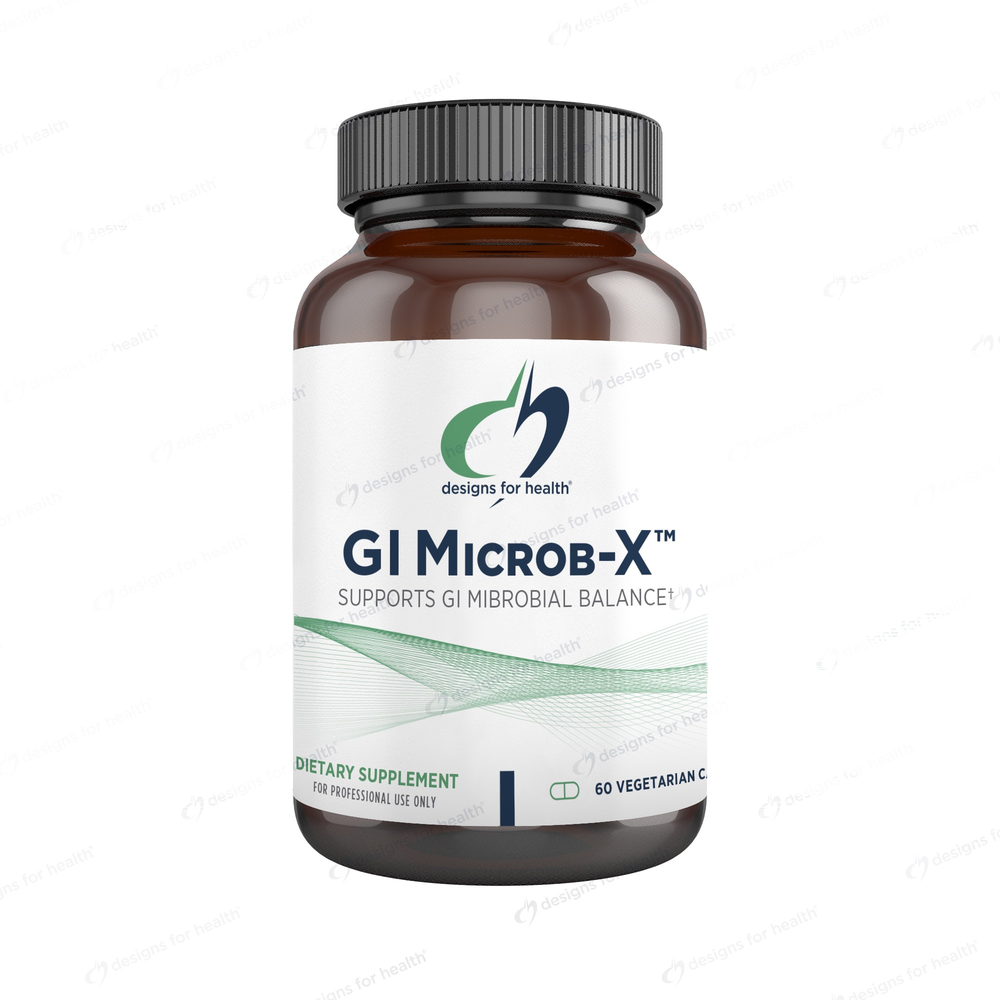 SKU: DFH-GIX060
GI Microb-X™ is a blend of botanical extracts with a long history of use for supporting a healthy gastrointestinal microbial balance. The botanical substances in GI Microb-X™ are commonly represented on sensitivity testing provided by the major functional laboratories performing stool analysis.
As a dietary supplement, take one capsule per day on an empty stomach, or as directed by your health care practitioner.
Serving Size: One Capsule
Amount Per Serving
Tribulus Extract ... 200mg
(Tribulus terrestris)(aerial)
[standardized to contain 40% saponins]
Magnesium Caprylate ... 150mg
(yielding 120mg caprylic acid; 10mg magnesium)
Berberine Sulfate ... 100mg
(Berberis aristata)(root)
Bearberry Extract ... 100mg
(Arctostaphylos uva-ursi)(leaf)
[standardized to contain 20% arbutin]
Black Walnut Powder ... 100mg
Barberry Extract ... 50mg
(Berberis vulgaris)(bark)
[standardized to contain 6% berberine]
Artemisinin ... 15mg
(from Sweet Wormwood)
(Artemisia annua)(herb)
Other Ingredients: Cellulose (capsule), vegetable stearate, silicon dioxide.
Contains treenuts (walnuts).
This product does not contain gluten.
NOTICE
Color, size, or shape may appear different between lots.
Store at room temperature. Keep out of reach of children.