iMagT Plus powder
Sabre Sciences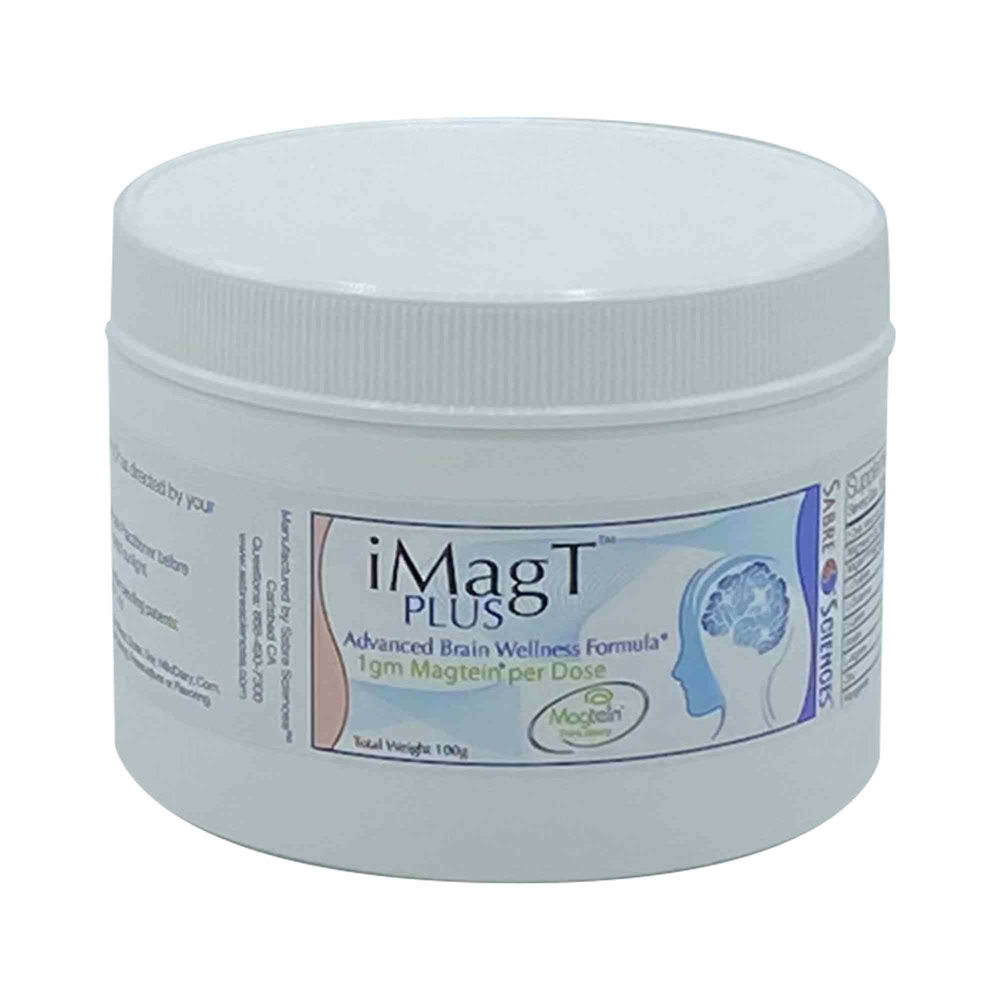 SKU: SAB223-SB0016
Advanced Brain Wellness Formula
Take 1-2 tsp am/pm daily in 4oz in water, or as directed by your healthcare professional.
Serving Size: 1 tsp

Amount Per Serving
Magnesium ... 72mg
(as magnesium L-threonate)
Magtein® ... 1000mg
(magnesium L-threonate)
L-Ornithine ... 128mg
L-Glutamine ... 128mg
L-Lysine ... 117mg
Inositol ... 117mg
L-Arginine ... 107mg
Zinc ... 3.5mg
Manganese ... 10mcg
Store out of direct sunlight.
If you are pregnant or nursing, consult your healthcare professional before beginning supplementation. Keep out of reach of children.
This product has not been evaluated by the Food and Drug Administration. This product is not intended to diagnose, treat, cure, or prevent any disease.