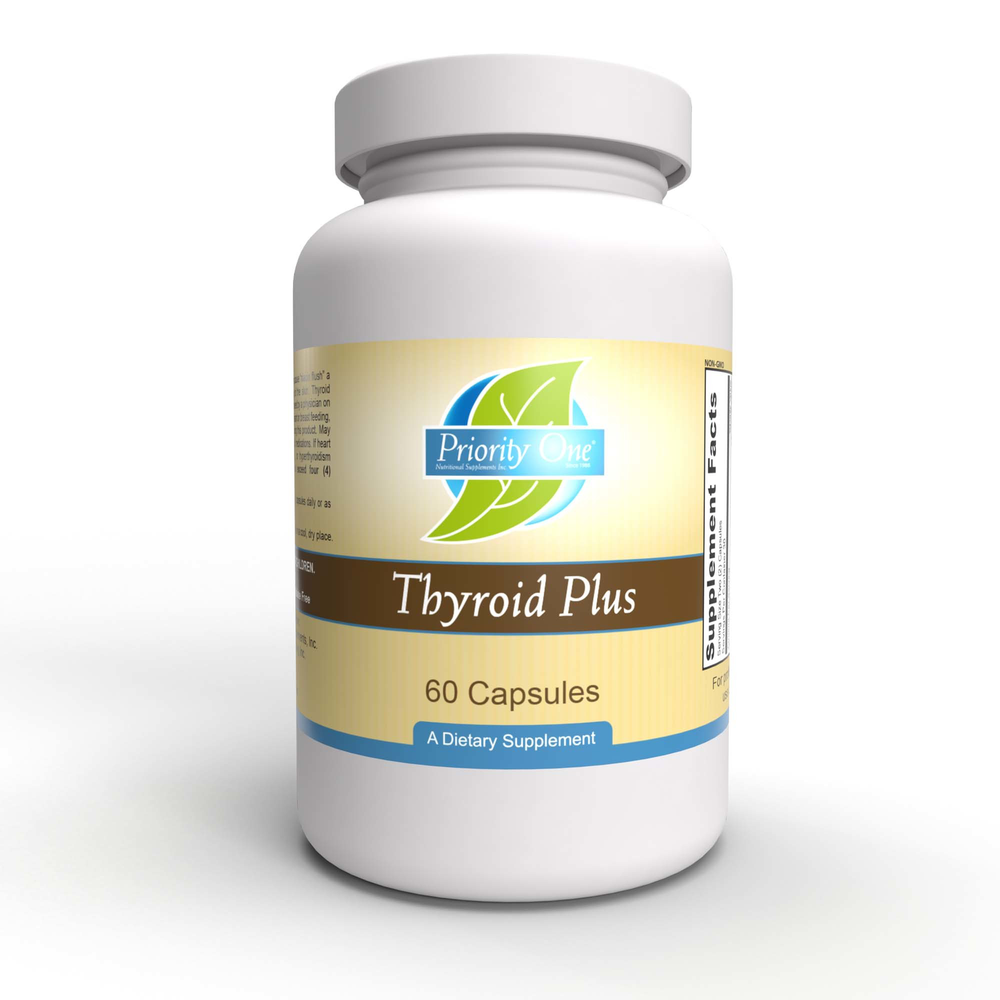 SKU: PR7-1049
Thyroid Plus supplies essential nutrients to healthy thyroid function, along with 65mg per capsule of whole gland thyroid.* Glandular therapy is based on the thought that glandular concentrates support like organs to maintain an already healthy state. Our whole gland bovine thyroid is sourced from New Zealand.
Take two (2) capsules daily or as directed by a physician.
Serving Size: 2 Capsules
Amount Per Serving
Thiamin HCl ... 30mg
(vitamin B1)
Riboflavin ... 50mg
(vitamin B2)
Niacin ... 52mg
(as niacin/niacinamide (50/50))
Magnesium ... 40mg
(as magnesium aspartate oxide)
Zinc ... 10mg
(as zinc picolinate chloride)
Manganese ... 2mg
(as manganese citrate carbonate)
Potassium ... 40mg
(as potassium aspartate carbonate)
Thyroid ... 130mg**
L-Aspartic Acid ... 298mg**
L-Tyrosine ... 250mg**
Other Ingredients: Rice chelate, silicon dioxide, dicalcium phosphate, hypromellose, capsule (gelatin, purified water).
This product does not contain
preservatives
Bisphenol-A (BPA)
Phthalate Free
GMOs
Warning: Thyroid supplementation should be monitored by a physician on an ongoing basis. If you are pregnant or breast feeding, consult your physician before using this product. May cause a reaction with other thyroid medications. If heart palpitations, excessive sweating, or hyperthyroidism occur discontinue use. Do not exceed four (4) capsules in a 24 hour period.
Keep container tightly closed, store in a cool, dry place.

Keep out of reach of children.