ImmunoXym
Tomorrow's Nutrition PRO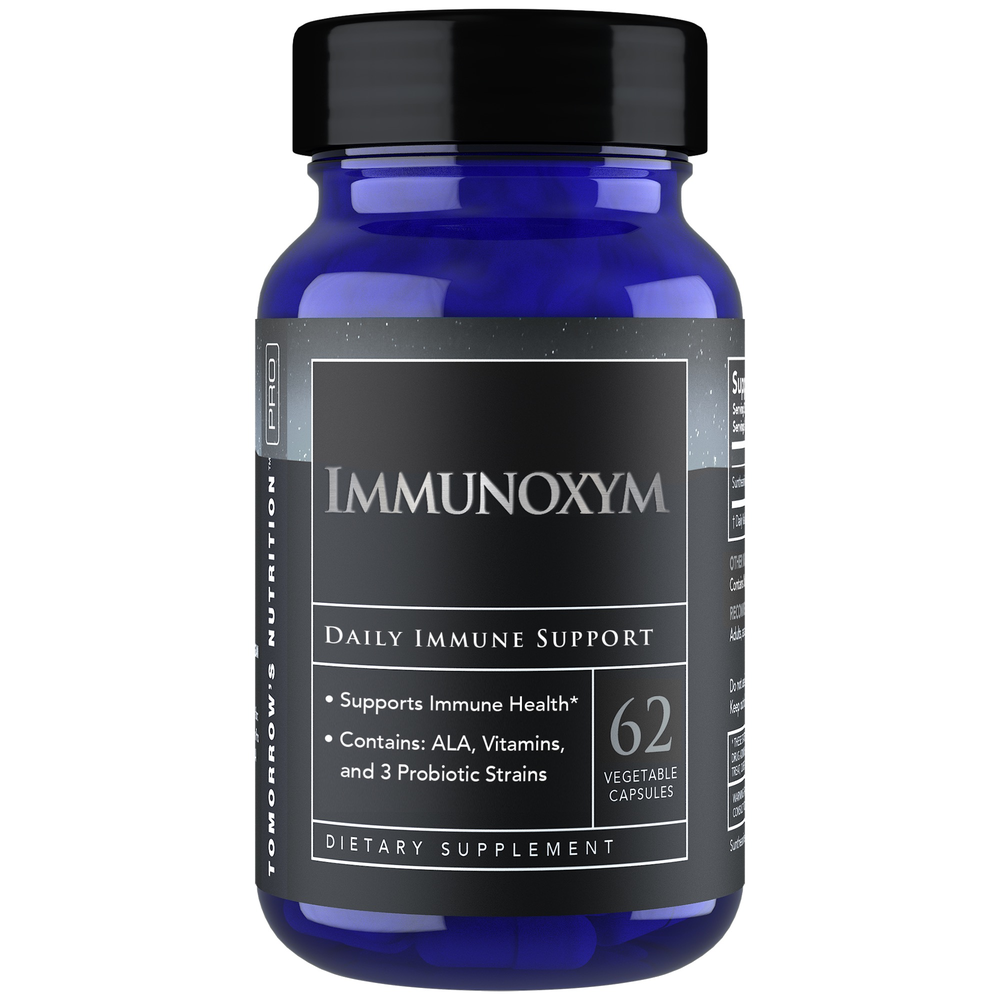 SKU: TMN-TNP1120
Immunoxym is a proprietary blend of probiotics, vitamins, enzymes and other key nutrients that support immune health and specifically, T-regulatory cell activity. It is important to keep T-regulatory cells functioning in their optimal state. Immunoxym is designed to support this role of the immune system.


Suggested Use:
Adults, as a dietary supplement, take 2 capsules daily.


Serving Size: 2 Capsules

Amount Per Serving
Calories ... 5
Vitamin A ... 1800mcg RAE (6000IU)
Vitamin D3 ... 75mcg (3000IU)
Vitamin K2 ... 500mcg
Alpha Lipoic Acid ... 600mg
Green Tea Extract ... 200mg
(Sunphenon® 90D)
Proprietary Probiotic Blend ... 110mg (25 Billion CFU**)
Bifidobacterium lactis, Bifidobacterium breve, Lactobacillus rhamnosus
AstraZyme® ... 50mg
Proprietary blend of Proteases, extracts of astragalus of notoginseng and trace minerals

Other Ingredients: Capsule (HPMC, water), Sunfiber®, Sodium alginate.


Gluten Free. Non-Dairy. Non-GMO. Vegan. Kosher.




If pregnant, nursing, or taking prescription drugs, consult your healthcare professional prior to use.