Inflama-Care
Planetary Herbals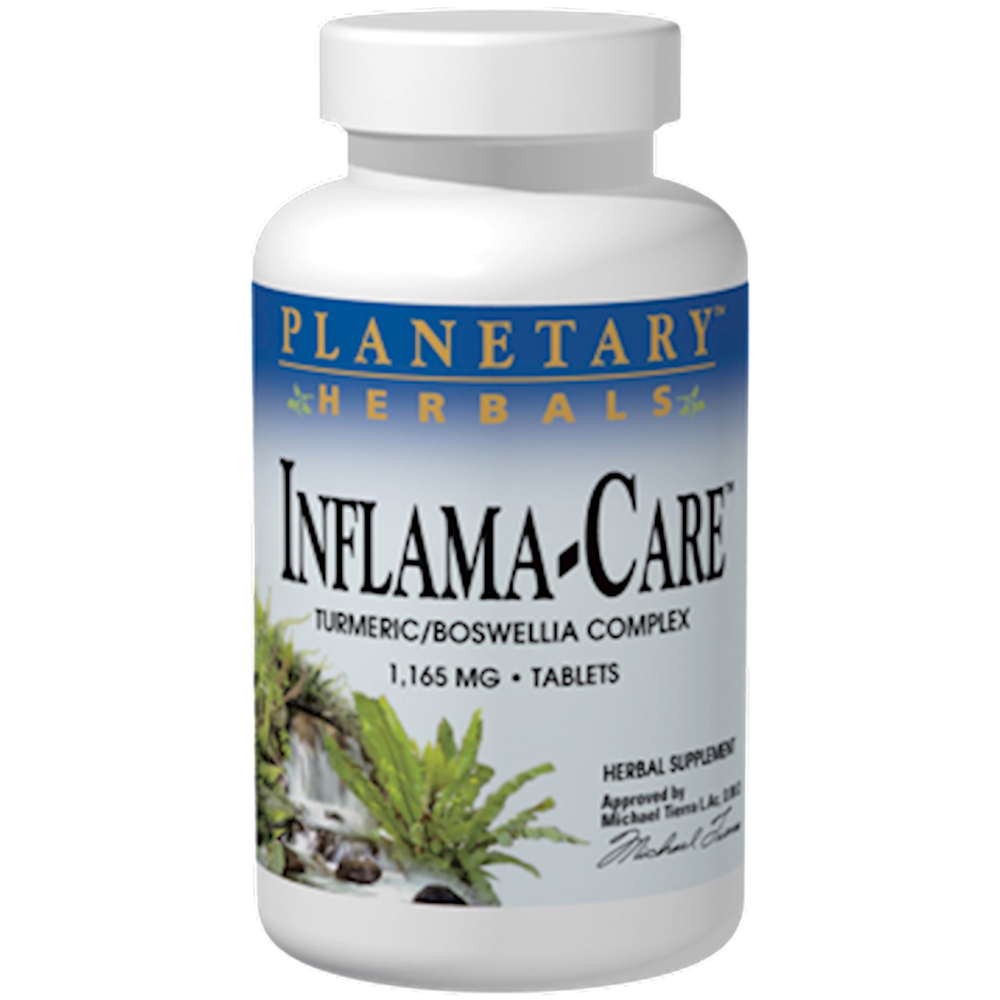 SKU: PLA-PF0655
Provides natural herbal response to metabolic inflammation. Inhibits pro-inflammatory compounds such as COX-2 and NF-KB. Increases full-body antioxidant activity.
Suggested Use: 2 tablets twice daily.
Warning: This product should NOT be used by children or teenagers. Do not use this product if you are pregnant, may become pregnant, breastfeeding, or are allergic to salicylate compounds (such as aspirin). Consult your health care professional prior to use if you are taking anticoagulants such as warfarin (Coumadin(R)), aspirin, or any other prescription drug. Do not use if either tamper-evident seal is broken or missing. Keep out of the reach of children. Store in a cool, dry place. Contains soy. Meriva is a registered trademark of Indena S.p.A., Milan.