Initial Defense
Kan Herb Company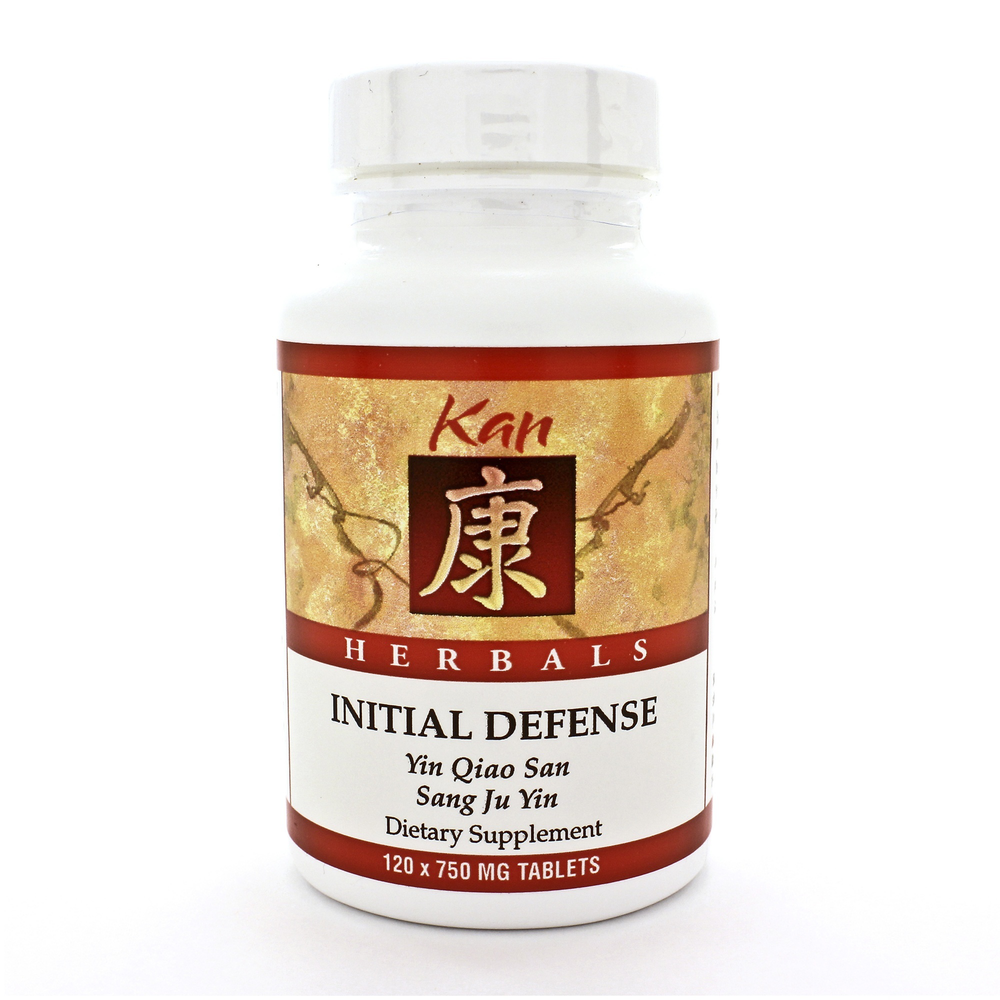 SKU: KA3H-ID120
Initial Defense, by Kan Herbals, is available in a 60 & 120 tablet form as well as 1, 2, 4 & 8 oz.
1-2 tablets, 2-3 times daily (recommended for adults).
Honeysuckle flower
Forsythia fruit
White mulberry leaf
Platycodon root
Chinese mint herb
Schizonepeta herb
Scrophularia root
Yellow chrysanthemum flower
Burdock fruit
Peucedanum root
Chinese licorice root

50 mg excipients & binders:
silicon dioxide (glidant/dehydrant), stearic acid (lubricant/binder), microcellulose (coating)
Keep out of reach of children. Store in a cool, dry place.