Kids Defense Herbal Drops
Gaia Herbs/Professional Solutions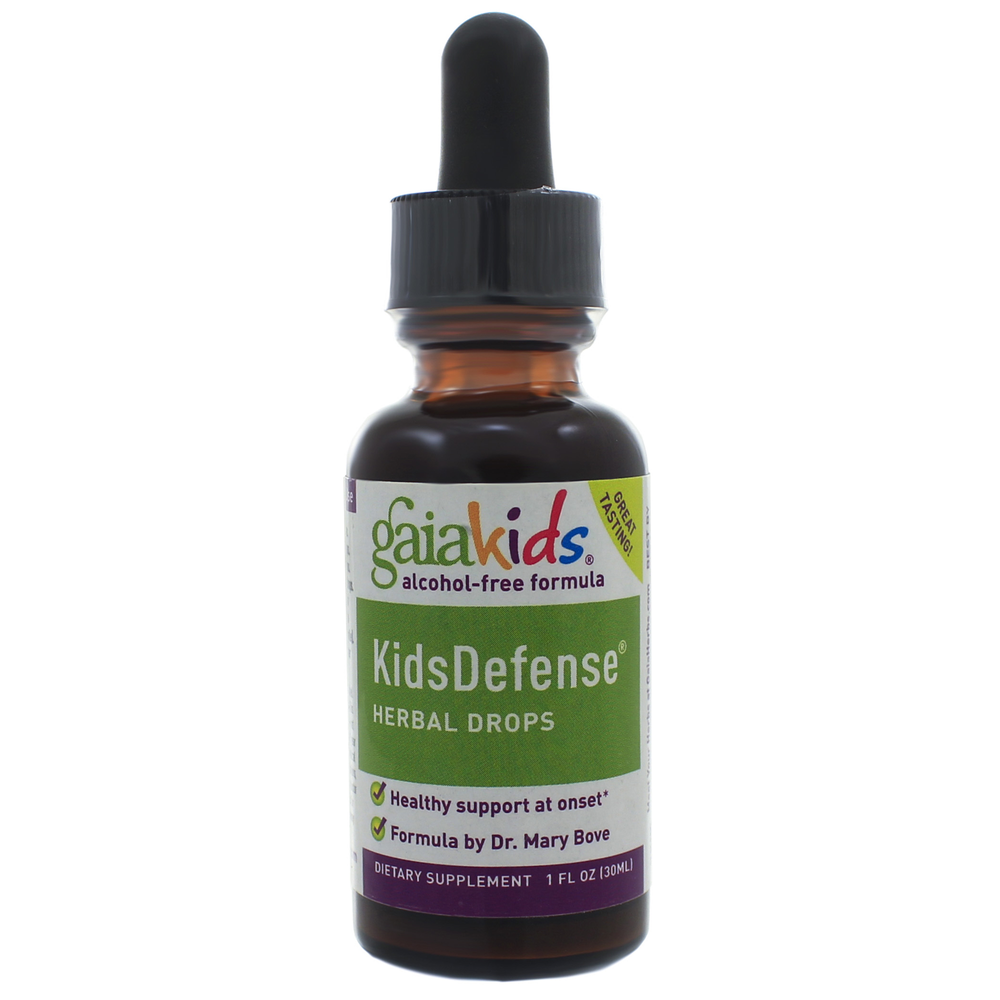 SKU: GAI-90758001
Healthy support at onset*
This formulation supports a rapid response to immune stressors.* KidsDefense® also supports healthy digestive function.*
Age 1-2: use 5 drops.
Age 2-4: use 15 drops.
Age 5-9: use 30 drops.
Age 10-13: use 60 drops.
Dilute in 4oz warm water or herbal tea (e.g. Mint, Chamomile). Use up to 3 times per day.
Serving Size: 5-60 Drops
Amount Per Serving
Proprietary Extract Blend†
Echinacea purpurea root*, Marshmallow root fresh* (Althea officinalis), Echinacea angustifolia root*, Elder flowers* (Sambucus spp.), Bayberry root bark+ (Myrica cerifera), Echinacea purpurea seed, Irish Moss fronds+ (Chondrus crispus), Echinacea purpurea aerial parts*, Ginger root* (Zingiber officinale), Clove buds* (Syzygium aromaticum), Cayenne Pepper fruit* (Capsicum annuum), Allspice essential oil, Cinnamon essential oil, Peppermint essential oil
Other Ingredients: Pure vegetable glycerin, water and organic wildflower honey.
* = Organic Ingredient
+ = Ecologically harvested
Use only as directed on label. Shake well before using. If your child has a medical condition or takes medications, please consult with your doctor before use. Safety sealed for your protection. Store away from children.