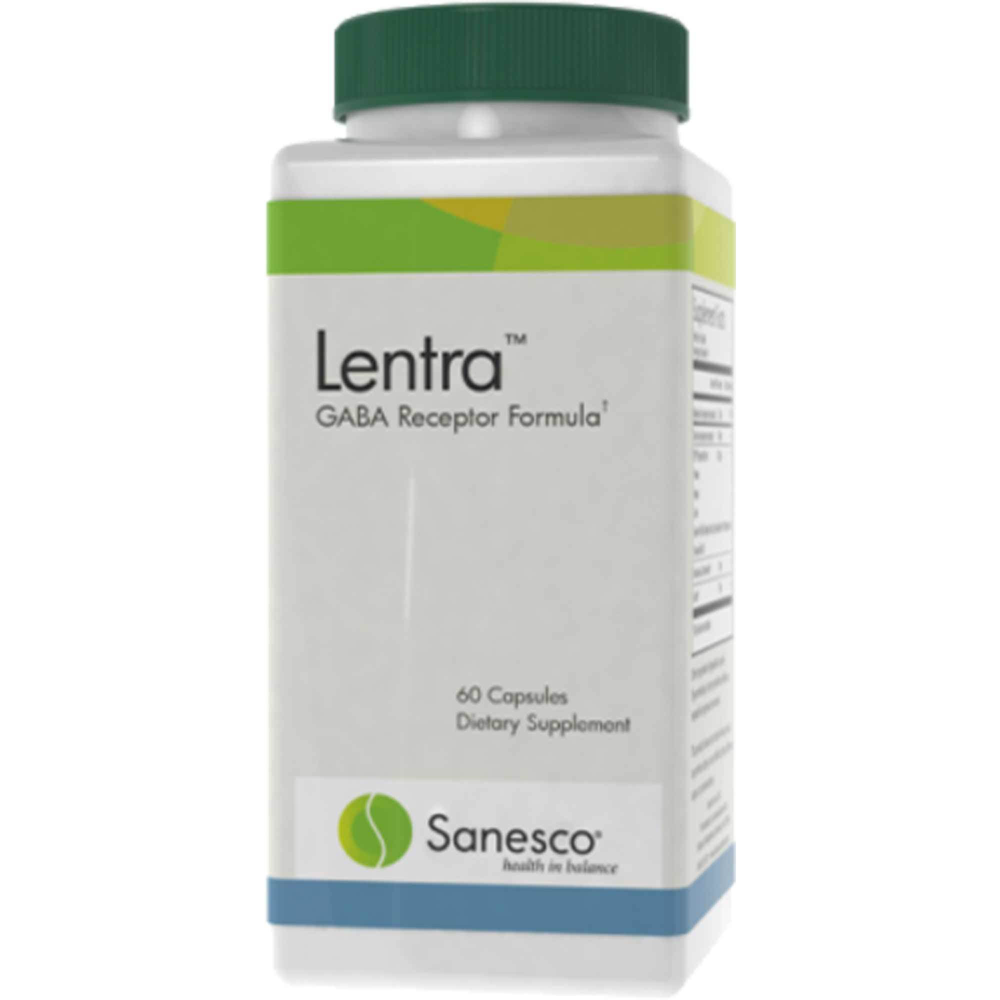 SKU: SAN-5003
Lentra™ is a natural formula targeting GABA-A receptors.* It is a highly effective product which supports inhibitory neurotransmission and allows relaxation and restfulness without inducing sedation.* Use when support is needed for the inhibitory neurotransmitter system, particularly GABA.* Research shows GABA controls excitability in the brain, making healthy GABA activity critical for calm, relaxation, mood and sleep. The ingredients in Lentra work together to support healthy GABA activity.* Lentra contributes, along with Prolent™ or Tranquilent™, to rebalancing and supporting the inhibitory system. Lentra may be recommended in combination with SomniTR™ or Tranquilent to promote sleep.
1 capsule daily or as recommended by healthcare provider.
Serving Size:
1 capsule
Amount Per Serving:Magnesium
… 20mg
(as magnesium bisglycinate)
Taurine
… 250mg
(as taurate free base)
NSB™ Proprietary Blend
... 102.5mg
[Protease, Amylase, Lipase, BioPerine® (Black Pepper Extract)(standardized to 95% piperine) (Piper nigrum) (fruit)]
L-theanine
… 75mg
(as Suntheanine®)
Lactium®
… 75mg
Other Ingredients
: Vegetable capsule (hypromellose), rice flour
Contains
: milk
Does not contain
: wheat, yeast,
soy protein, peanuts, tree nuts, corn, artificial colors, flavors, sugars, or preservatives.
Trademarks:
Suntheanine® is a registered trademark of Taiyo International, Inc.
BioPerine® is a registered trademark of Sabinsa Corporation, U.S. Patent #5,536,506
NSB™ is a trademark of Sanesco International Inc.
Lactium® is a registered trademark under License and is protected under U.S. Patent
#5,846,939
If you are pregnant, nursing or taking any medications, consult your clinician before use. Discontinue use and consult your clinician if any adverse reactions occur.