Licorice High Grade
MediHerb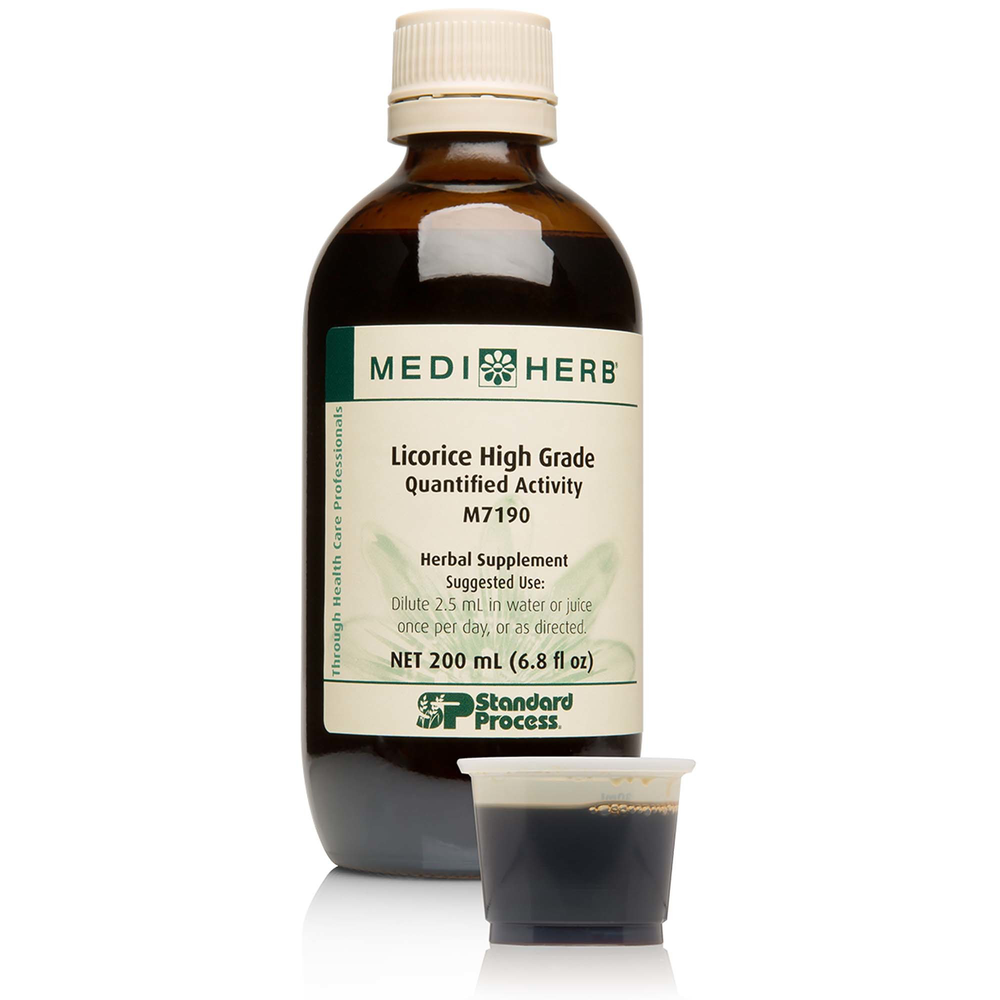 SKU: MDH-M7190
Licorice High Grade contains Licorice root which provides a multitude of health benefits for the adrenal, digestive and respiratory systems. The phytochemicals in Licorice, particularly the glycyrrhizin have been used traditionally for a wide range of applications to:
Promote healthy adrenal gland function
Support and soothe mucous surfaces of the urinary, digestive and respiratory tract
Facilitate the body's natural ability to break up respiratory secretions
Support healthy gastrointestinal mucosa*
Dilute 2.5 mL (approx. 1/2 teaspoon) in water or juice once per day, or as directed.
Serving Size:
2.5 mL (approx. 1/2 teaspoon)
Amount Per ServingCalories
... 5
Licorice root extract
... 2.5mL
from Glycyrrhiza glabra root 4.2 gContaining glycyrrhizin 75 mg
Other Ingredients:
Purified water, 20% alcohol and maltodextrin.
Caution:
Contraindicated in high blood pressure, edema (water retention), congestive heart failure, low blood potassium, pregnancy and lactation.