Liposomal Melatonin Spray
Readisorb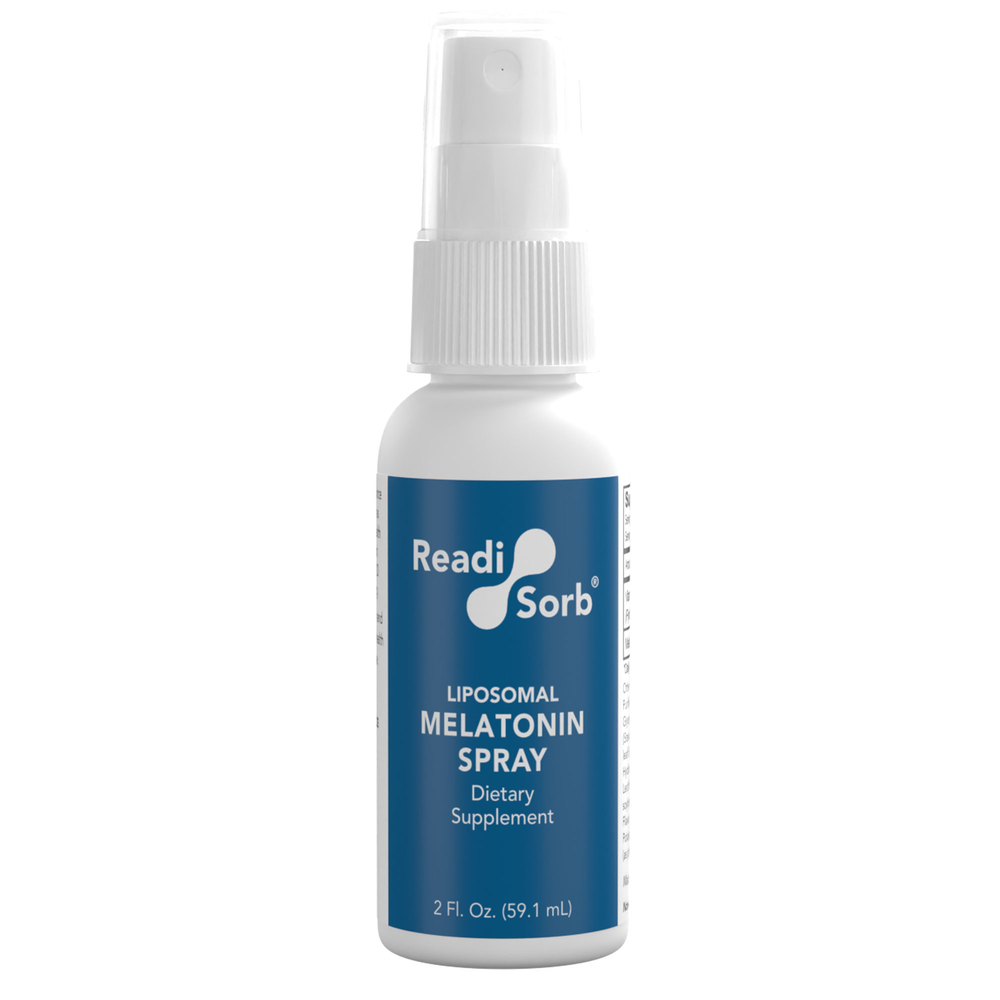 SKU: RED-MEL0302
Studies have shown that low doses of melatonin may promote sleep for travelers, night shift workers and senior citizens with declining melatonin levels. Melatonin is also a powerful antioxidant with anti-inflammatory properties.

ReadiSorb Melatonin Spray utilizes patented liposomal technology.


Suggested Use:
Shake. Spray once or more under tongue, or as recommended by your health care professional. For best results, hold in mouth for 20 seconds before swallowing.


Serving Size: 1 spray (0.7ml)

Amount Per Serving
Vitamin B6 ... 0.5mg
(Pyridoxine HCL)
Melatonin ... 0.5mg

Other Ingredients: Purified Water, Glycerin, Stevia (Stevia rebaudiana leaf Extract), Hydroxylated Lecithin (from non-GMO soybean oil), Natural Flavor, Citric Acid, Potassium Sorbate (as preservative).


Warning: Pregnant women and children under 12 consult health care professional before use.

Keep out of reach of children.

Store in a cool dry place.