Luminescence Liquid
Kan Herb Company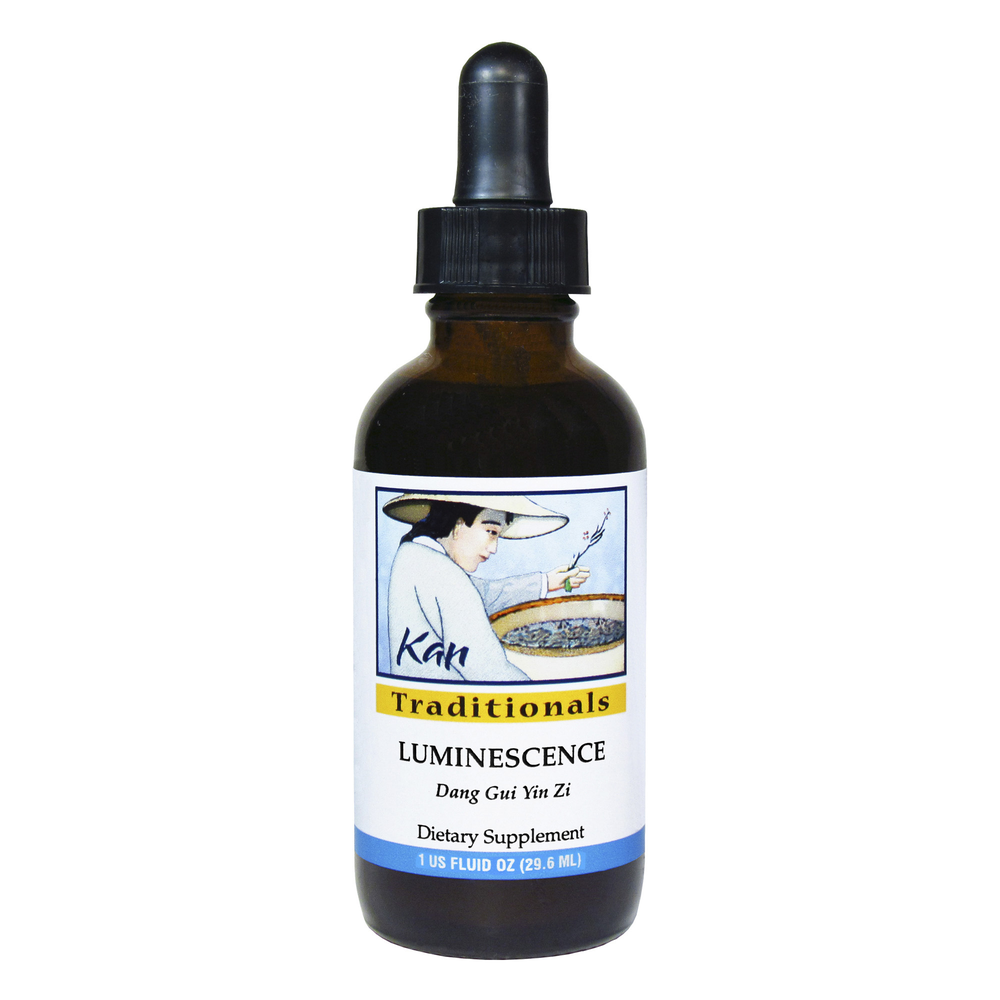 SKU: KA3T-LUM1
Nourishes Blood, moistens Dryness, stops itching, and dispels Wind
Pattern Identification: Liver Blood deficiency, causing Dryness
Pulse: Thin and weak, possibly floating
Tongue: Pale, dry or cracked coat
Indications:
-Assists in relieving occasional scaly, flaky, dry, itchy, or thickened skin
-Relieves occasional dry skin with little exudation
-Pale complexion, dry hair or eyes, brittle, cracked, or ridged nails
-Occasional insomnia and constipation
20-30 drops, 2-3 times daily. Shake well before every use.
Pinyin names:
Dang gui shen, Sheng di Huang, Fang feng, Chuan xiong, Bai shao, Bai ji li,
He shou wu, Haung qi, Jing jie, Gan cao.
Common names:
Dong quai root, Raw Rehmannia root, Siler root, Sichuan lovage rhizome, White
peony root, Tribulus fruit, Polygonum multiflorum root (soybean), Astralgus
root, Schizonepeta herb, Chinese licorice root.
55%-66% Water, 18%-22% Alcohol.
Use with caution for patients with loose stools due to Spleen Qi deficiency.
Contraindicated during pregnancy.
Use only under the direct supervision of a qualified healthcare
professional, seek their advice if pregnant or nursing.
Keep out of reach of children
Keep tightly capped and out of direct sunlight.
Store at room temperature.