Lung Qi Release
Kan Herb Company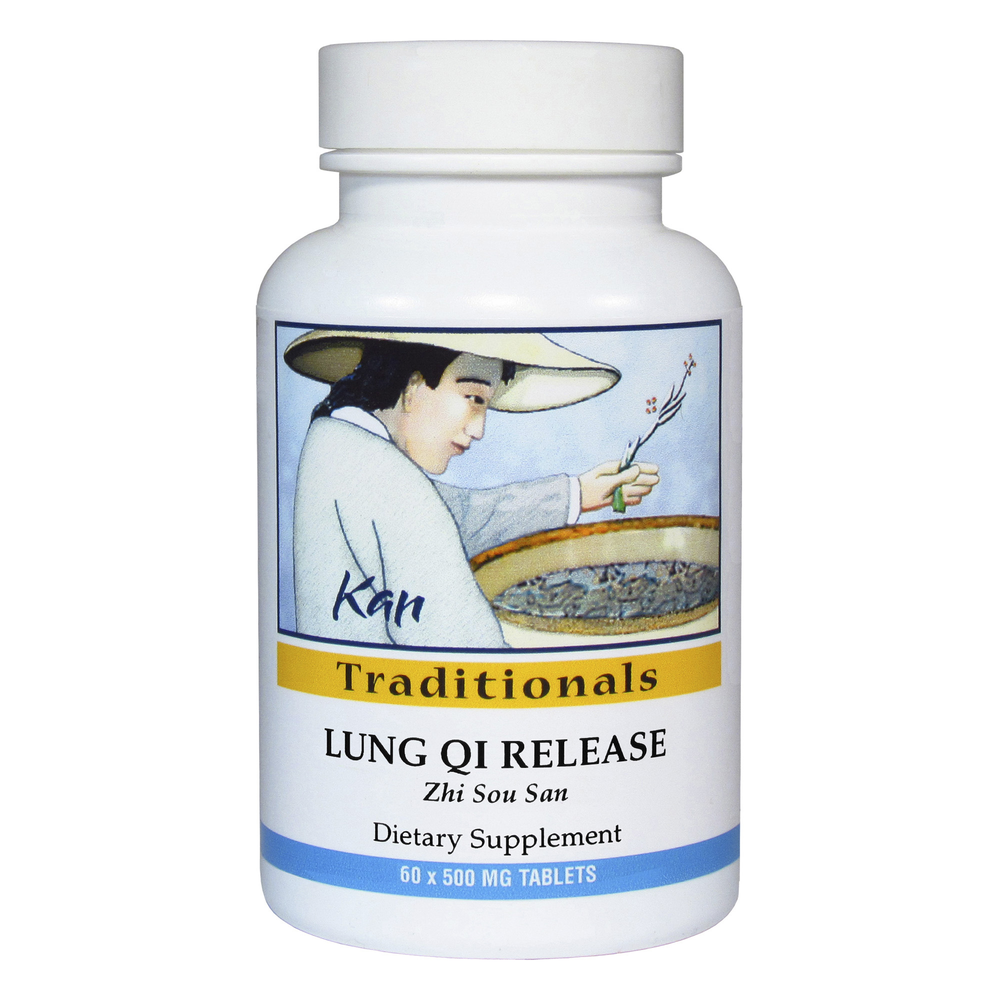 SKU: KA3T-LQ60
Pattern Identification
-Wind-Cold invasion attacking the Lungs

Chinese Action
-Transforms Phlegm, disperses the exterior and diffuses the Lung Qi

Pulse
-Floating and moderate

Tongue
-Thin white coat

Indications (Symptoms)
-Reduces occasional cough, phlegm and sputum associated with upper respiratory disharmony
-Aids in relieving occasional itchy throat
-Assists in maintaining optimal lung and respiratory health
Adult Dosage: 1-2 tablets, 2-3 times daily.
Pinyin Name
-Common Name

Zhi bai bu
-Honey fried stemona root
Bai qian
-Cynanchum root and rhizome
Chuan bei mu
-Sichuan fritillary bulb
Jie geng
-Platycodon root
Jing jie
-Schizonepeta herb
Zi wan
-Purple aster root
Gua lou zi ren
-Trichosanthes seed
Zi su ye
-Perilla leaf
Chen pi
-Tangerine dried rind of mature fruit
Gan cao
-Chinese licorice root
Fang feng
-Siler root

Plus 50 mg excipients & binders:
silicon dioxide (glidant/dehydrant), stearic acid (lubricant/binder),
microcellulose (coating)
Use only under the direct supervision of a qualified health
care practitioner, seek their advice if pregnant or nursing.
Keep out of reach of children. Keep tightly capped and out
of direct sunlight. Store at room temperature.