Male Tonic
Wise Woman Herbals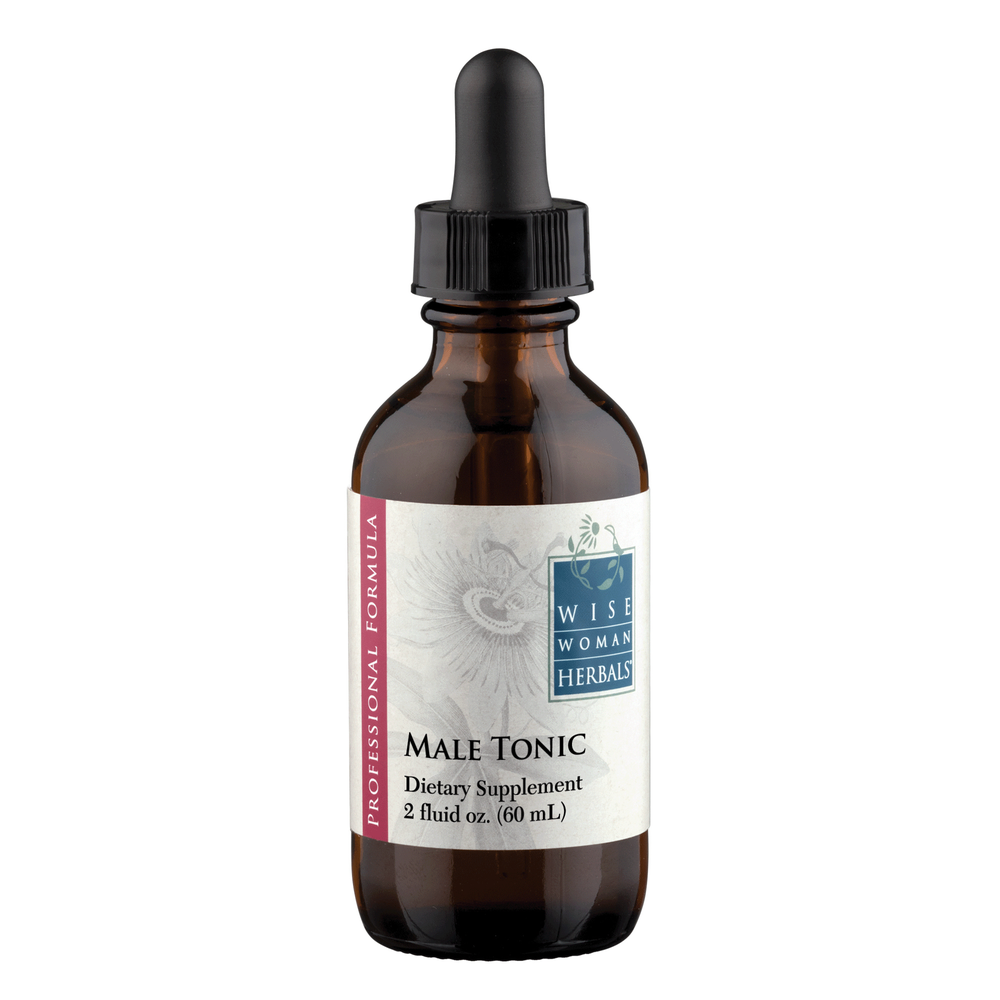 SKU: WWH-2MTCO
Male Tonic 1oz is available by Wise Woman Herbals.
Liquid Extract
1 Fluid Oz.
The presence of particulate matter in this product is normal.
Shake well. Add 10-60 drops to water, 1-3 times per day.
Dry root of Panax ginseng (Asian ginseng) C, dry fruit of Serenoa (saw palmetto) W, root of Eleutherococcus (eleuthero) B, dry Pytchopetalum (Muira puama) W, dry root of Smilax (sarsaparilla) W, fresh milky seed of Avena (oat) O, and dry leaf of Turnera (damiana) W.
O = Organic
W = Wildcrafted
B = Best Quality
C = Cultivated
Pure Organic Cane Alcohol: 55-60%
Consult a healthcare practitioner for proper use.