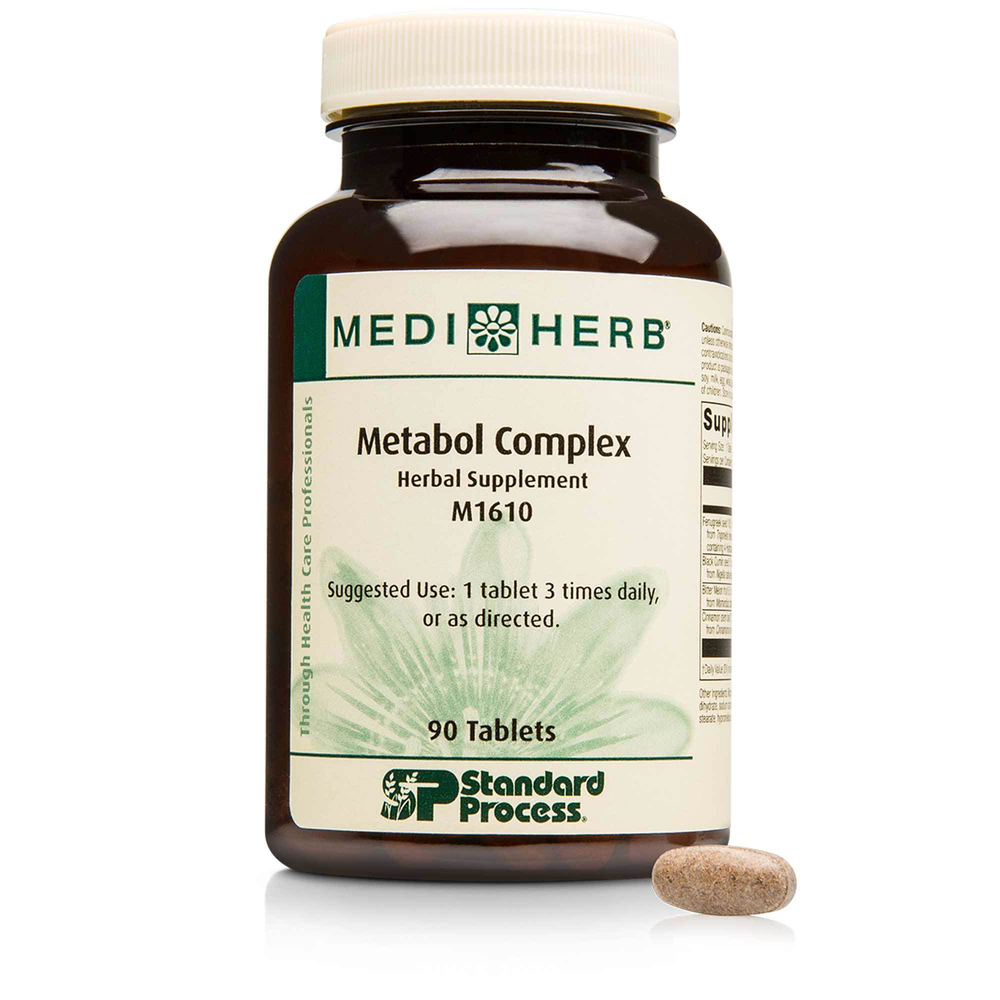 SKU: MDH-M1610
Metabol Complex contains Fenugreek, Black Cumin seed, Bitter Melon and Cinnamon to provide multi-action metabolic support. These herbs have been traditionally used in Ayurvedic herbal preparations to:
Support the metabolism of fats and sugars
Support normal pancreatic and liver function
Help relieve occasional indigestion symptoms of the gastrointestinal tract, such as bloating and flatulence*
Suggested Use:
Take 1 tablet 3 times daily, or as directed.
Serving Size:
1 tablet
Amount Per ServingCalcium
... 37mg
Fenugreek seed 100:1 extract
... 100mg
from Trigonella foenum-graecumseed 10 gcontaining 4-Hydroxyisoleucine20 mg
Black Cumin seed 5:1 extract
... 100mg
from Nigella sativa seed 500 mg
Bitter Melon fruit 6.5:1 extract
... 92.3mg
from Momordica charantia fruit 600 mg
Cinnamon stem bark 12:1 extract
... 83.3mg
from Cinnamomum verum stem bark 1 g
Other Ingredients:
Microcrystalline cellulose, dibasic calcium phosphate dihydrate, sodium starch glycolate, croscarmellose sodium, magnesium stearate, hypromellose, dextrin and silicon dioxide.
Caution:
Contraindicated in pregnancy. Not to be used during lactation unless otherwise directed by a qualified health care professional.