NADH Peppermint 20mg Lozenges
Source Naturals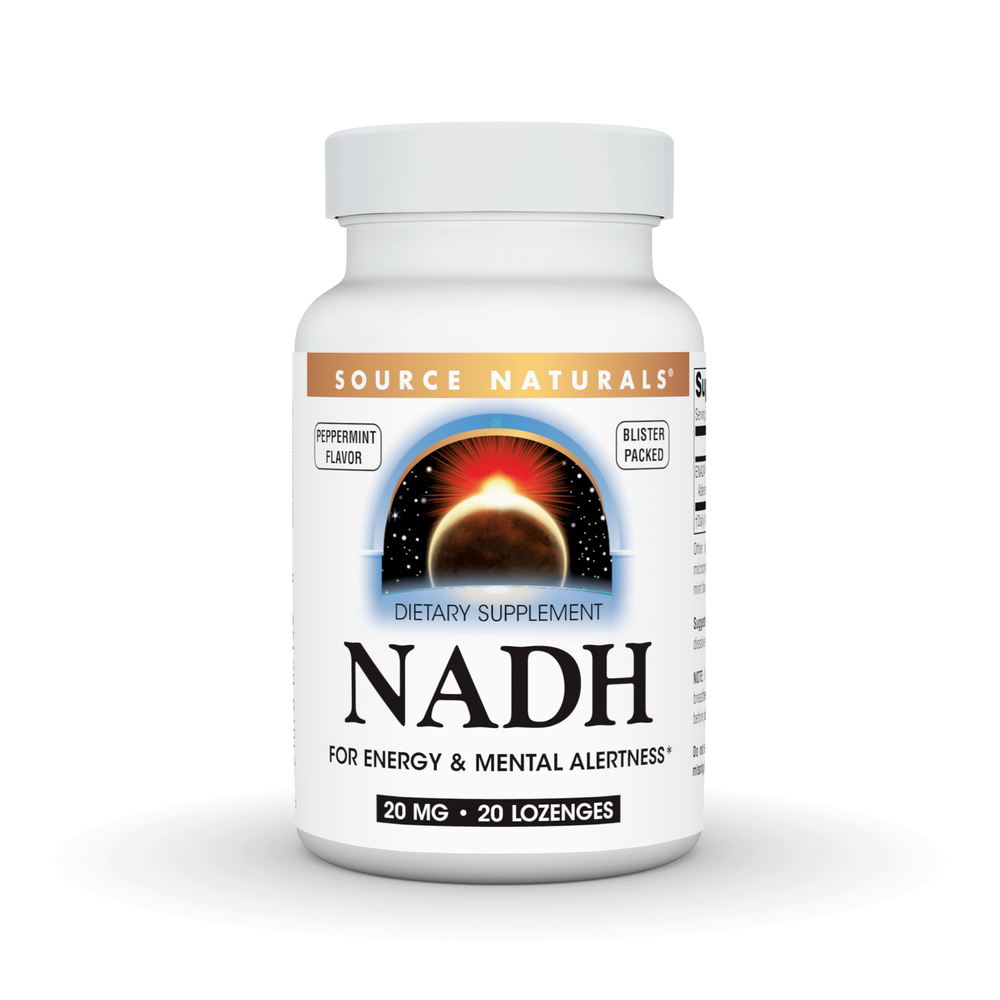 SKU: SOU-SN2149

NADH Peppermint Lozenge - 20 mg

For Energy and Mental Alertness
NADH, a natural coenzyme derived from vitamin B-3 (niacin), is essential for basic metabolism, respiration, the breakdown of sugars and fats, and the production of ATP, the primary energy molecule in our cells. NADH supplies ATP energy to the brain, nerves, muscles, heart and all other organs in order to function. Enteric coated to improve absorption.

Suggested Use: 1 to 2 lozenges daily. For best results, allow to dissolve in the mouth before swallowing.

Serving Size: 2 lozenges

Amount Per Serving
Sodium ... 10mg
Enada® NADH ... 20mg
(Reduced ß-Nicotinamide Adenine Dinucleotide-Coenzyme Vitamin B-3)

Other Ingredients: mannitol, sodium bicarbonate, microcrystalline cellulose, chlorophyllin, magnesium stearate, sodium ascorbate, and sodium alginate.

Warning: If you are pregnant, may become pregnant, or breastfeeding, consult your health care professional before using this product.
Do not use if either tamper-evident seal is broken or missing. Keep out of the reach of children.
Store in a cool, dry place.

Allergies: Suitable for vegetarians. Contains no yeast, dairy, egg, gluten, corn, soy or wheat. Contains no sugar, starch, salt, preservatives or artificial color, flavor or fragrance.