Nanomojo®
Quicksilver Scientific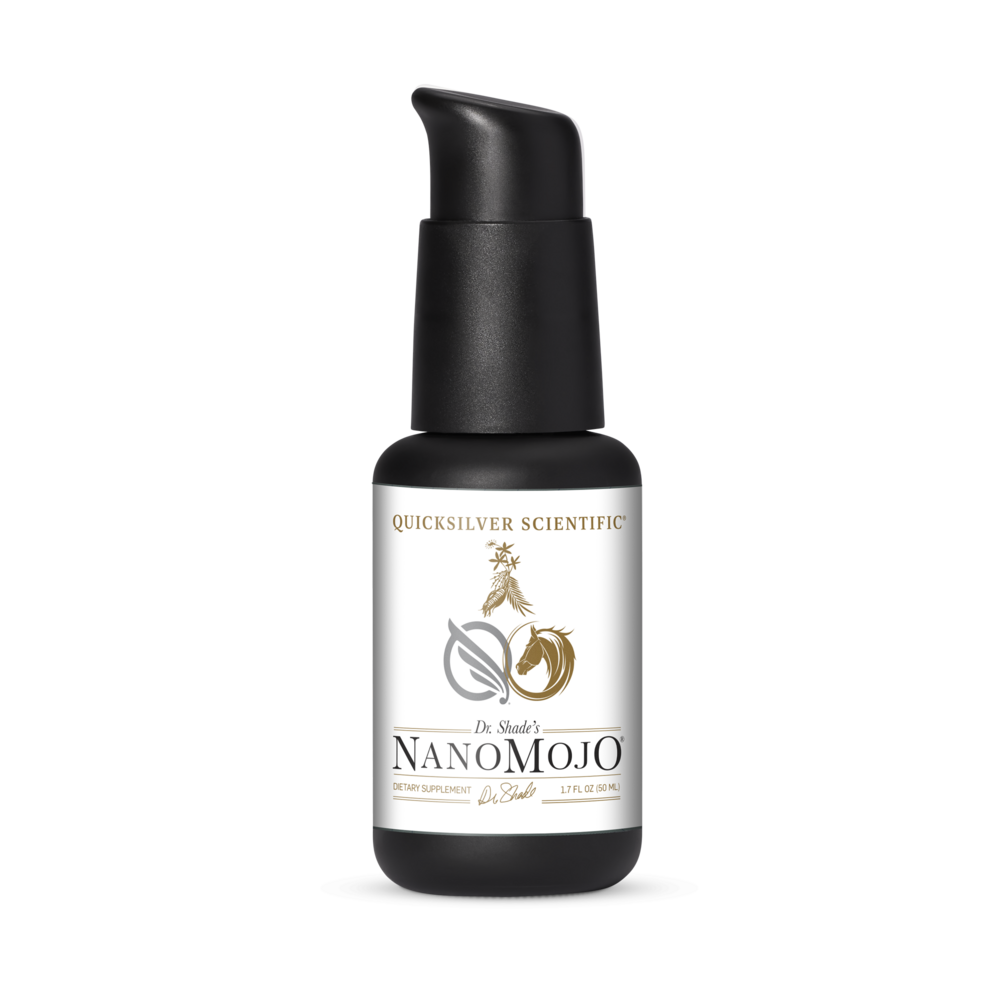 SKU: QSL-Q1022
A proprietary blend of nineteen nontoxic herbs that increase resilience and endurance. These 'adaptogens' nudge us toward balance and harmony, and help our bodies respond to high demand with resilience and vigor, not with fight, flight, or exhaustion.*
Supports general resilience*
Helps maintain endurance and vigor*
Take 2 pumps twice daily or more. May be mixed in a small amount of water. Best taken on an empty stomach 10 minutes before meals. Once opened use within 60 days.
Serving Size:
1.0 mL (2 Pumps)
Amount Per ServingPhospholipids
... 50mg
(from purified sunflower seed lecithin)
SunHorse Proprietary
... 174mg
Adaptogenic Herbal Blend Acai; Gynostemma(aerial parts) (Jiaogulan); Lycium (fruit)(Himilayan Goji); Maca (root); American Ginseng(root); Siberian Ginseng (root); Schisandra (fruit);Chinese Licorice (root); Rhodiola (root);Astragalus (root); Reishi (fruiting body); Catuba(bark); Stinging Nettle (aerial parts); SawPalmetto (fruit); Guarana (seed); Ashwagandha(root); Tribulus (aerial parts); Epimedium (aerialparts); Organic Maple (sap) Syrup
Other Ingredients:
Water, Glycerin, Ethanol, Vitamin E (as Tocofersolan and Natural Mixed Tocopherols), and Acacia Gum.