Thrivagen, Liposomal Adaptogenic Elixir
Quicksilver Scientific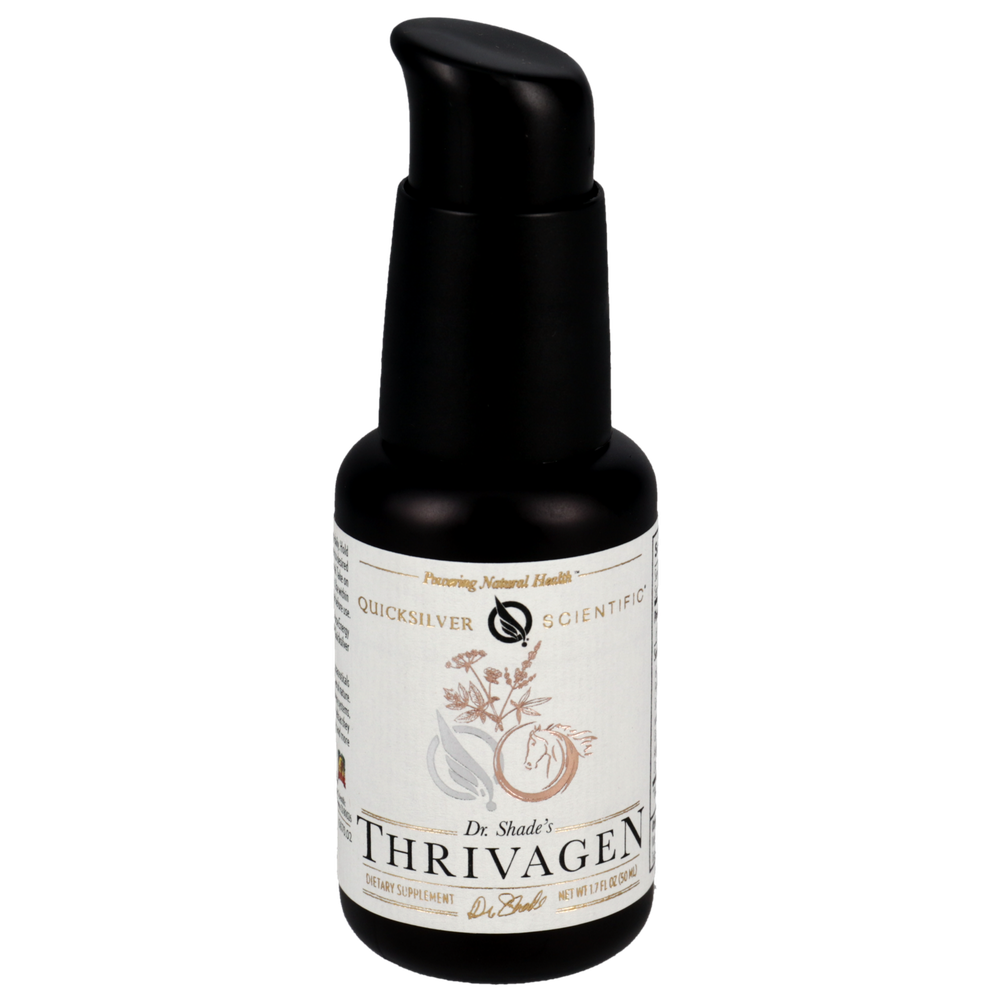 SKU: QSL-Q1043
A gentle and powerful woman's formula emphasizing globally sourced adaptogenic botanicals to support the female endocrine system. Thrivagen helps support regular menstrual cycles, balanced mood and immunity, resilience, endurance, and healthy sleep.*
Helps maintain regular menstrual cycles*
Supports female reproductive organs*
Supports resilience and energy*
Quicksilver Delivery Systems® allows full efficacy with a fraction of the standard dose*
Take 2 pumps by mouth twice daily. Hold in mouth 30 seconds before swallowing. Repeat to desired dosage or as directed by healthcare professional. Take on empty stomach, at least 10 minutes before meals. Use within 60 days of opening.
Serving Size:
1.0 ml (2 Pumps)
Amount Per ServingPhosphatidylcholine
... 45mg
(from purified sunflower seed lecithin)
SunHorse Proprietary
... 174mg
Jiaogulan; Himilayan Goji; Acai; Peruvian Maca; American Ginseng; Schisandra Fruit; Asain Licorice Root; Rhodiola Rosea; Astragalus Root; Reishi Mushroom; Catuba; Guarana; Shatavari; Ashwagandha; Angelica Archangelica; Chaste Tree Berry; Pure Organic Grade B Maple Syrup
Other Ingredients:
Glycerin, Ethanol, Water, Vitamin E (as Tocofersolan and Natural Mixed Tocopherols), Acacia Gum.
If pregnant, consult physician before use.