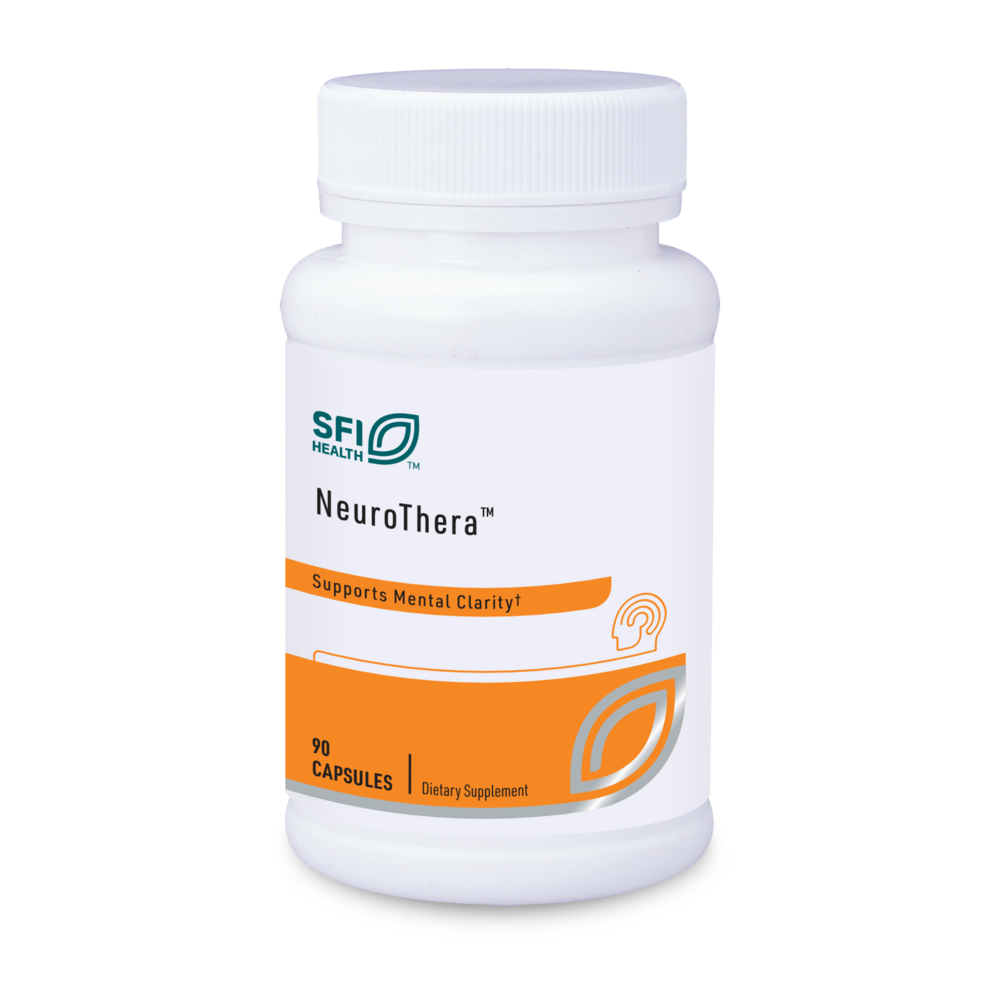 SKU: KLP-NRO
This formulation is a prime example of why we emphasize a coordinated, multinutrient approach whenever possible to promote maximum benefit and safety. The brain's complex metabolism requires many different nutrients for optimum cellular communication and a balanced response to stress. Excessive or chronic release of adrenaline and cortisol, accumulated effects of environmental exposures, and oxygenation can affect the brain with an impact on mental alertness, memory, and other functions. While using one or two neuro-supportive nutrients can help target specific areas of function, care is needed to avoid potentially harmful effects of over stimulating only one neurotransmitter pathway.
Suggested Use:
Take 2 tablets daily with food or as directed by a healthcare professional.
Serving Size
:2 Tablets
Amount Per Serving
Choline
... 50mg
(as L-alpha-GPC)
Acetyl-L-Carnitine
... 500mg
(as acetyl-L-carnitine HCl)
Glutamine
... 240mg
(free form)
L-Pyroglutamic Acid
... 100 mg
L-Tyrosine
... 240 mg
(free form)
DMAE
... 100 mg
(as dimethylaminoethanol bitartrate)
Ashwagandha Extract
... 100 mg
(Withania somnifera)
(root)(standardized 1.5% withanolides)
Blueberry Concentrate
... 100 mg
(Vaccinium corymbosum)(fruit)
Ginkgo Extract
...80mg
(Ginkgo biloba)(leaf)(standardized to 24% flavone glycosides and 6% terpene lactones)
Eleuthero Extract
... 100 mg
(Eleutherococcus senticosus)
(
root)(standardized to 0.8% eleutherosides
)
Glycerophosphocholine (GPC) Complex
...250 mg
(Glycine max)
(soybeans)(standardized to 50% L-alpha-GPC)
Phosphatidylserine
... 50 mg
(Helianthus annuus)(from sunflower lecithin)(seed)
Other ingredients
: Cellulose, silicon dioxide, stearic acid, croscarmellose sodium, magnesium stearate, and cellulose coating.
Contains
: Soy.
Caution
: If you are pregnant, nursing, have a medical condition, or taking prescription drugs, consult your physician before using this product.
KEEP OUT OF REACH OF CHILDREN.