Olive Leaf Complex Peppermint
Barlean's Organic Oils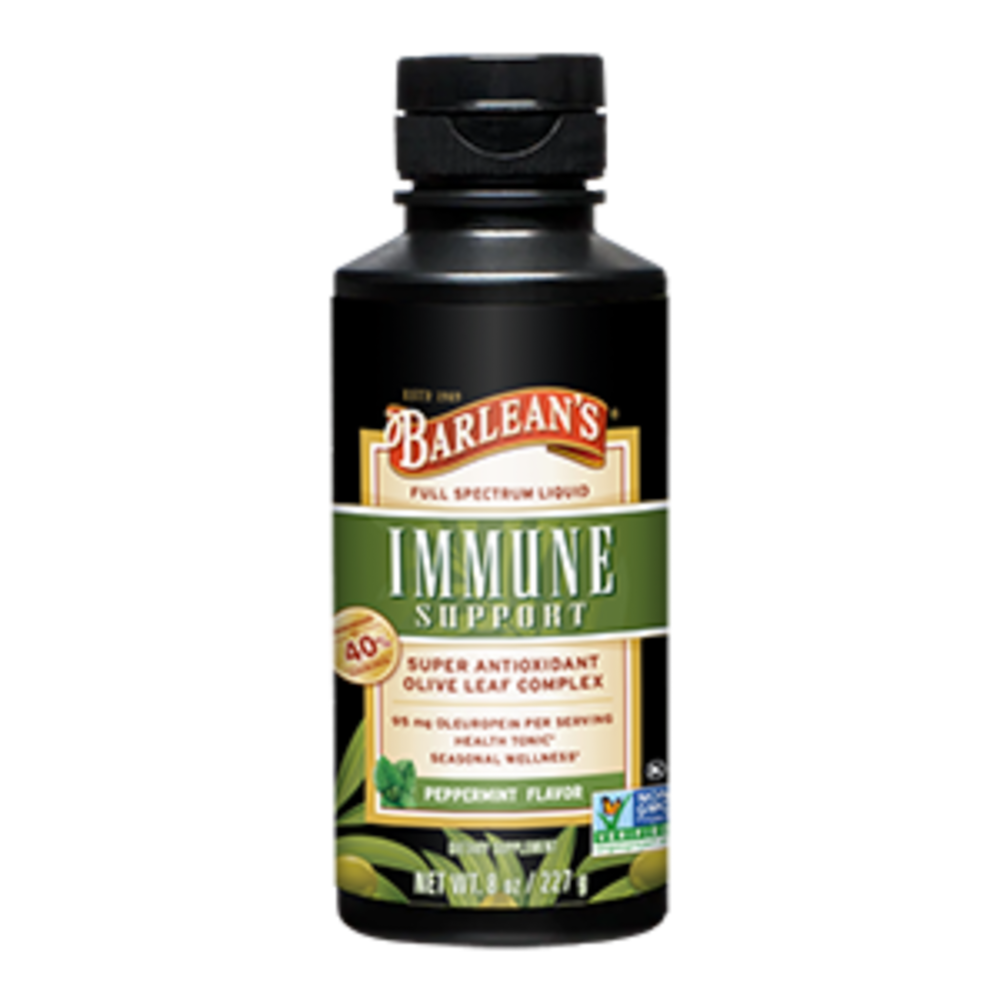 SKU: BAR-B08OLCP
Why Olive Leaf? Medicinal use of olive leaves dates back to ancient Egypt. Now used throughout the world, a growing body of scientific research points to the health benefits of Oleuropein, a powerful antioxidant found within this potent leaf. The leaves we use in Barlean's Olive Leaf Complex are sourced from the Andalusian regions of Spain. These healthy leaves are teeming with Oleuropein, as well as a wide range of polyphenols.
Adults: Take 1 Tbsp daily.
Kids: 1 1/2 tsp daily. Take straight or mix with water or juice.



Serving Size: 1 Tbsp (15ml)

Amount Per Serving
Calories ... 45
Total Carbohydrate ... 10 g
Olive Leaf Complex: Oleuropein ... 95 mg
(Standardized) Verbascoside Hydroxytyrosol Hydroxytyrosol-glucoside Tyrosol Caffeic Acid Syringic Acid Apigenin Diosmetin Quercetin Rutin Luteolin Erythrodiol Luteolin-7-0-glucoside


Ingredients: Glycerine, water, olea europaea olive leaves extract, and natural flavors
Do not give to kids 2 years or younger without medical advice. Consult your healthcare provider prior to use if your are pregnant, nursing or have a history of low blood pressure. Keep out of reach of children.