Probiophage DF
Designs for Health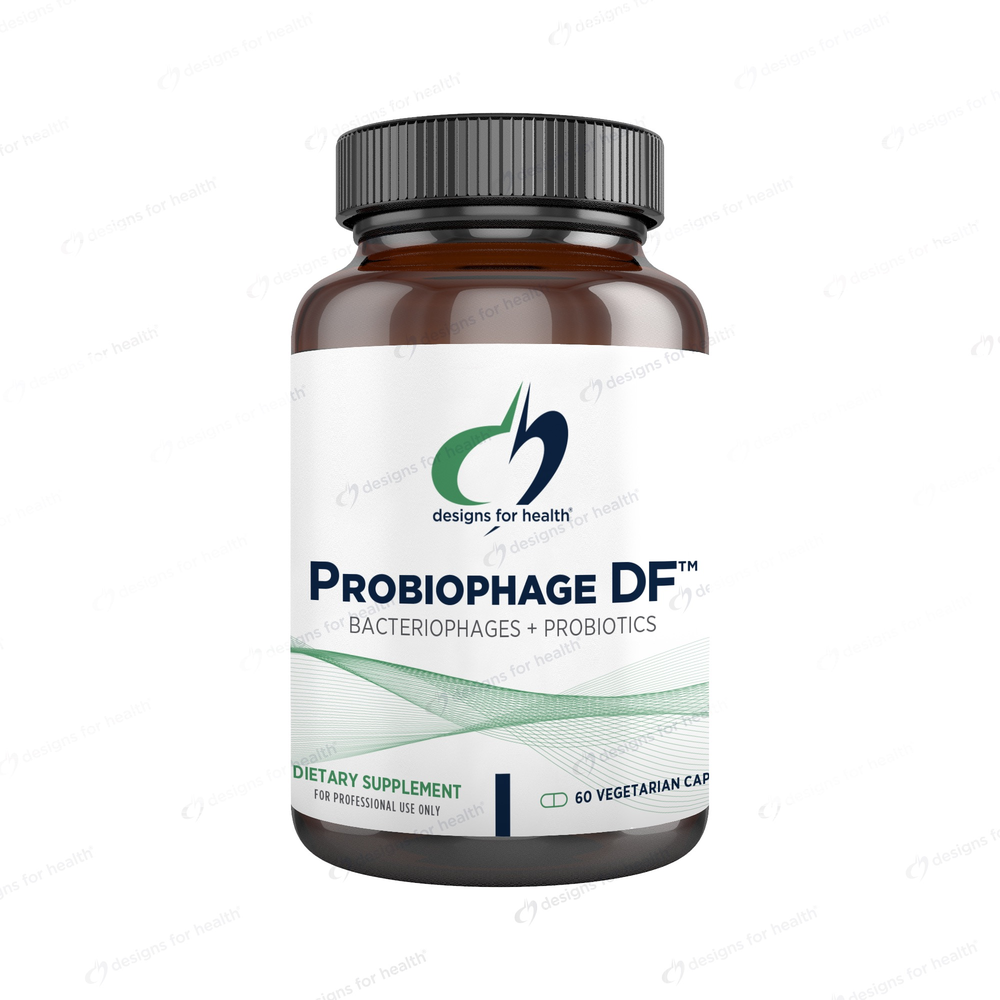 SKU: DFH-PBDF60
Probiophage DF™ is a specialized bacteriophage formulation combining four types of phages (as the proprietary bacteriophage blend PrePhage™) along with seven strains of probiotics. This product is designed to support the proliferation of beneficial bacteria throughout the small and large intestines in order to promote healthy GI and immune function. This dairy-free formulation is featured in a delayed-release capsule to increase intact delivery to the small intestine by protecting these organisms from stomach acid.
Made with non-GMO ingredients.
Suggested Use:
Take 1 capsule per day with a meal, or as directed by your health care practitioner.
Serving Size: One Capsule

Amount Per Serving
Proprietary Probiotic Blend ... 295 mg (5 billion CFU)
Lactobacillus acidophilus, Bifidobacterium bifidum, Bifidobacterium longum, Lactobacillus rhamnosus, Bifidobacterium breve, Lactobacillus casei, Streptococcus thermophilus)
PrePhage™ Bacteriophage Prebiotic Blend .. 15mg
(LH01-Myoviridae, LL5-Siphoviridae, T4D-Myoviridae, LL12-Myoviridae

Other Ingredients: Delayed release capsule (hydroxypropyl methylcellulose [HPMC], pectin, water), medium chain triglycerides.


Does not contain gluten, dairy, soy, or GMOs.
Storage: Refrigeration is recommended and will ensure maximum potency and shelf life. Organism potency will decrease slowly; this process may be accelerated through exposure to heat, humidity or direct sunlight.
Viable organisms are at time of manufacture.