Probiotic 10 billion Extra Strength
Metabolic Maintenance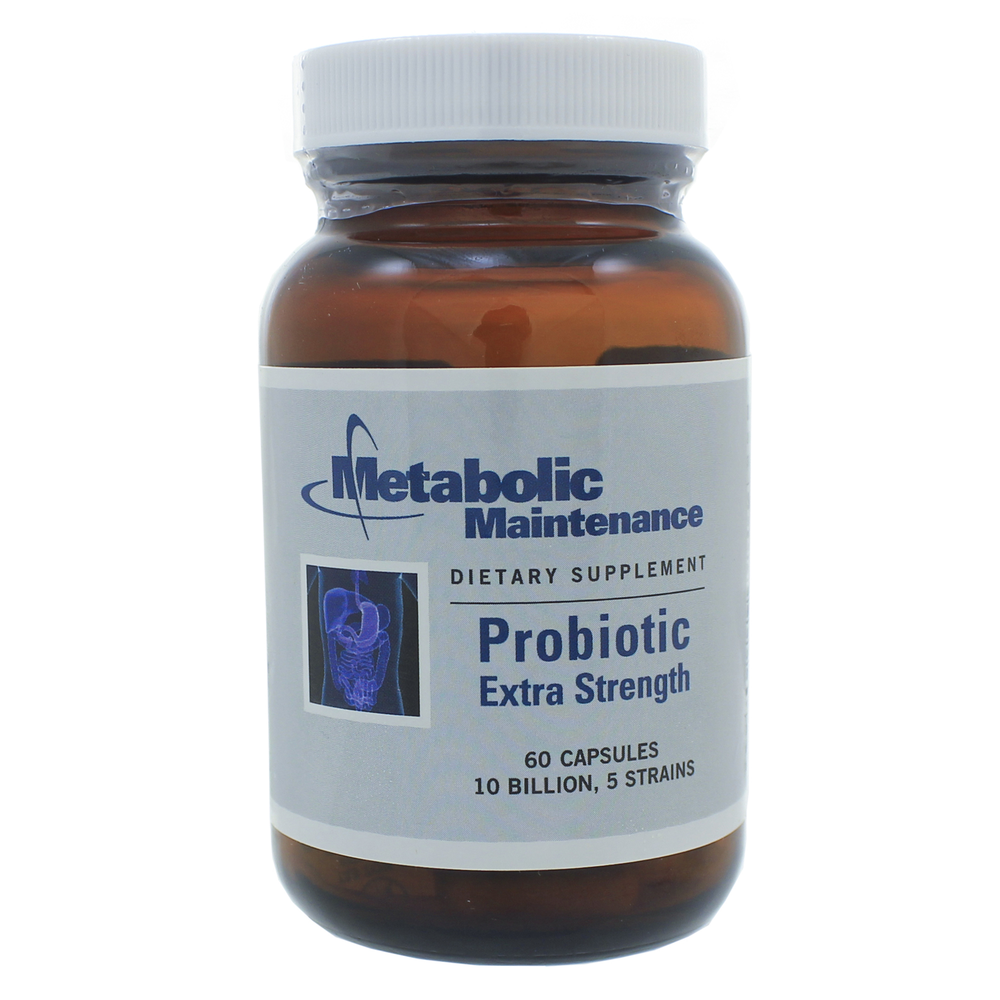 SKU: ME3-00617
Probiotic ES [ 10 Billion - 5 Strains ]
-The Probiotic ES combines 5 strains (Lactobacillus acidophilus, Lactobacillus
casei rhamnosus, Lactobacillus bulgaricus, Bifidobacterium longum,
Bifidobacterium bifidum) of active probiotic cultures fortified with
fructooligosacchiares designed to further enhance probiotics beneficial effects
in the lower bowel. This superior formula provides 10 billion live units per
capsule, designed for more advanced probiotic requirements. Finally - a
guaranteed active probiotic, constantly refrigerated from the moment it is
processed. Shipped cold packed.
One (1) capsule daily with a meal as a dietary supplement, or as directed by a
Doctor.
Serving Size: 1 Capsule
Amount Per Capsule
Probiotic Blend providing ... 10 Billion CFUs
(Lactobacillus acidophilus LA-14, Bifidobacterium lactis BI-04, Lactobacillus
plantarum Lp-115, Lacctobacillus salivarius Ls-33, Streptoccic thermophilus
St-21
Other Ingredients: Rice Dextrin, vegetarian cellulose and gellan gum capsule
No excepients, preservatives, binders, or fillers. Nothing but pure active
ingredients.
*This statement has not been evaluated by the Food and Drug Administration.
This product is not intended to diagnose, treat, cure or prevent any diseases.