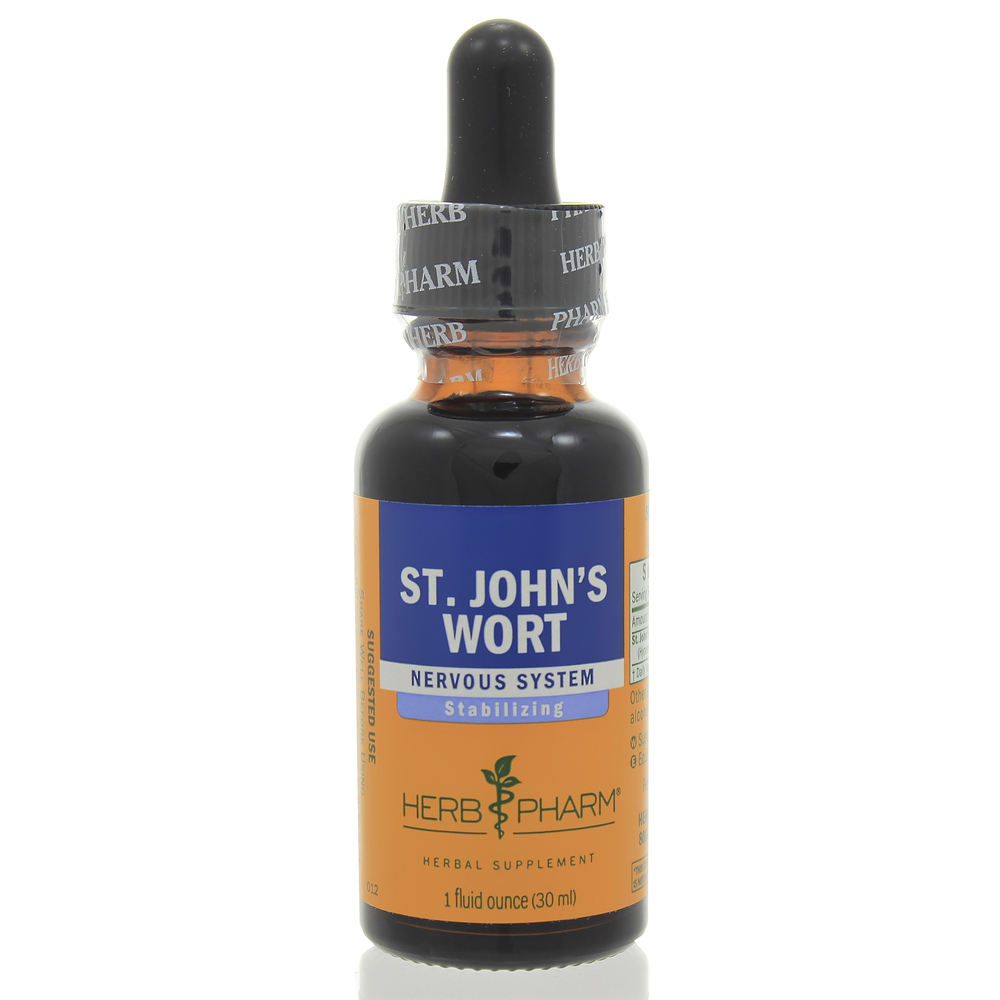 SKU: HE4-DSJW01
Promotes Positive Mood and Healthy Emotional Balance*
Herb Pharm prepares their St. Johns Wort Extract from fresh (undried) flowering and budding top of Hypericum Perforatum plants which are sustainably wildcrafted in their natural habitat.
The plants are hand-harvested while in full flower and are then promptly extracted while still fresh and succulent.
Shake Well Before Using

Add 0.7 mL (approx. 1/8 teaspoon) to 2 oz of water or juice, 2 to 5 times per day.

Best taken between meals

Certified organic alcohol and St. Johns Wort extractives. GLUTEN-FREE and non-GMO
Potency: Fresh herb / menstruum ratio: 1 : 1.5
Seek expert medical advice before taking St. Johns Wort with medical drugs. Avoid intense exposure to sunlight or UV light while taking St. Johns Wort.
Keep Out of the Reach of Children
*This statement has not been evaluated by the FDA. This product is not intended to diagnose, treat, cure or prevent any disease.