Toxiclear Professional Formula
Neurobiologix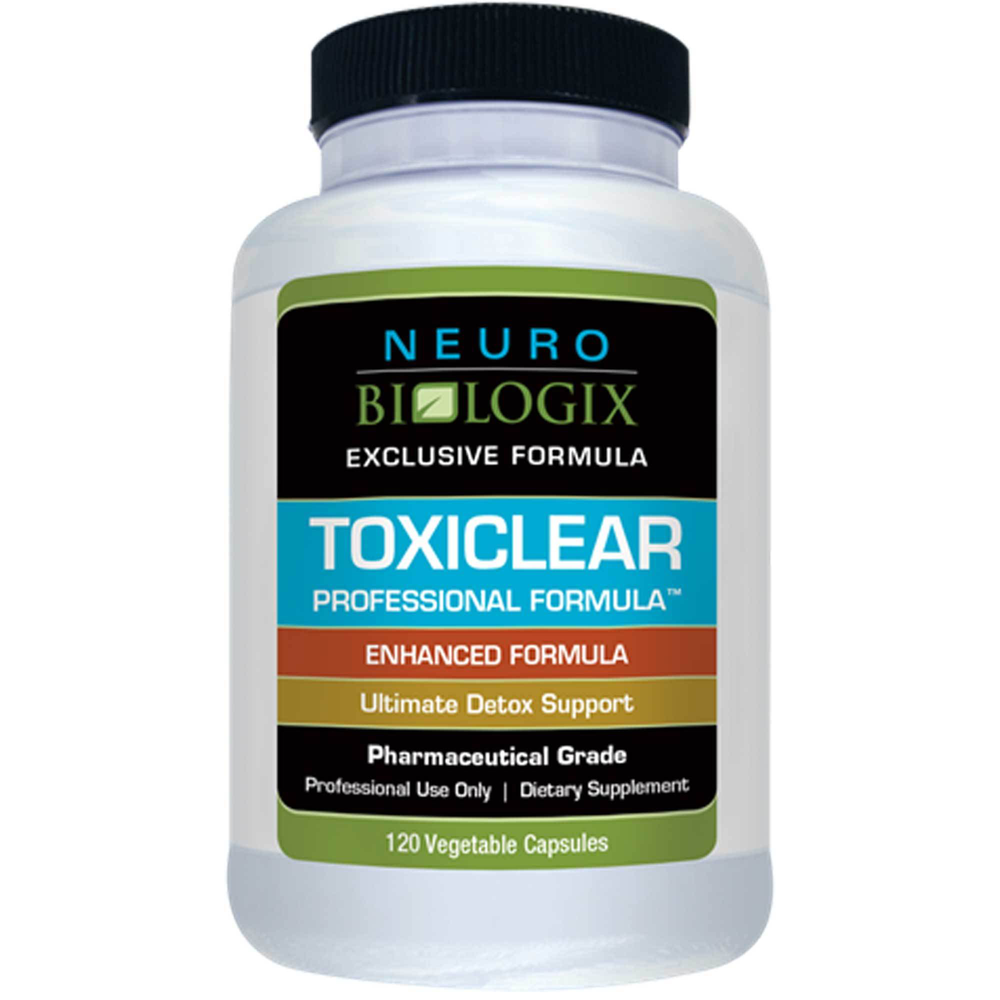 SKU: NEU866-28
Recommended for the elimination of toxins and other substances that may be harmful to the body.*

Toxiclear Professional Formula™ is designed to promote balanced activity during the body's detoxification processes and aid in the removal of environmental toxins. It has been formulated to contain select ingredients to support healthy detoxification and enhance the activities of hepatic detoxification enzymes. Dual Phase Optimizers refers to those nutrients that have the ability to simultaneously influence and optimize the activity of certain Phase I enzymes as well as Phase II enzymes. By balancing and promoting these hepatoprotective properties these substances can favorably influence toxin metabolism and elimination of substances that may cause damage to the body.*

Suggested Use:
Loading dose: Take 2 capsules twice daily for 2 weeks. After completing the loading dose schedule, take 2 capsules once daily or as directed by your healthcare practitioner.


Serving Size: 3 Vegetable Capsules

Amount Per Serving
Calcium ... 12.5mg
(from 100 mg Calcium 0-Glucarate)
Milk Thistle ... 300mg
(Silybum marionum)
Standardized to 98% Silymarin
Alpha Lipoic Acid ... 300mg
Green Tea Leaf Extract ... 150mg
(Camellia sinensis)
Standardized ta 98% Polyphenals
Ellagic Acid ... 200mg
(Punica gronatum)
MSM ... 300mg
(Methylsulfonylmethane)
Artichoke Extract ... 300mg
(Cynara scolymus)
Watercress Powder ... 300mg
(Nasturtium officinole)


Other Ingredients: Vegetable Cellulose (capsule), Microcrystalline Cellulose, Ascorbyl Palmitate, Silicon Dioxide.


Free of: Wheat, gluten, corn protein, casein, yeast, soy, animals or dairy products, fish, shellfish, nuts, artificial colors, artificial sweeteners or preservatives.