Ultimate Flora Colon Care 80 Billion
Renew Life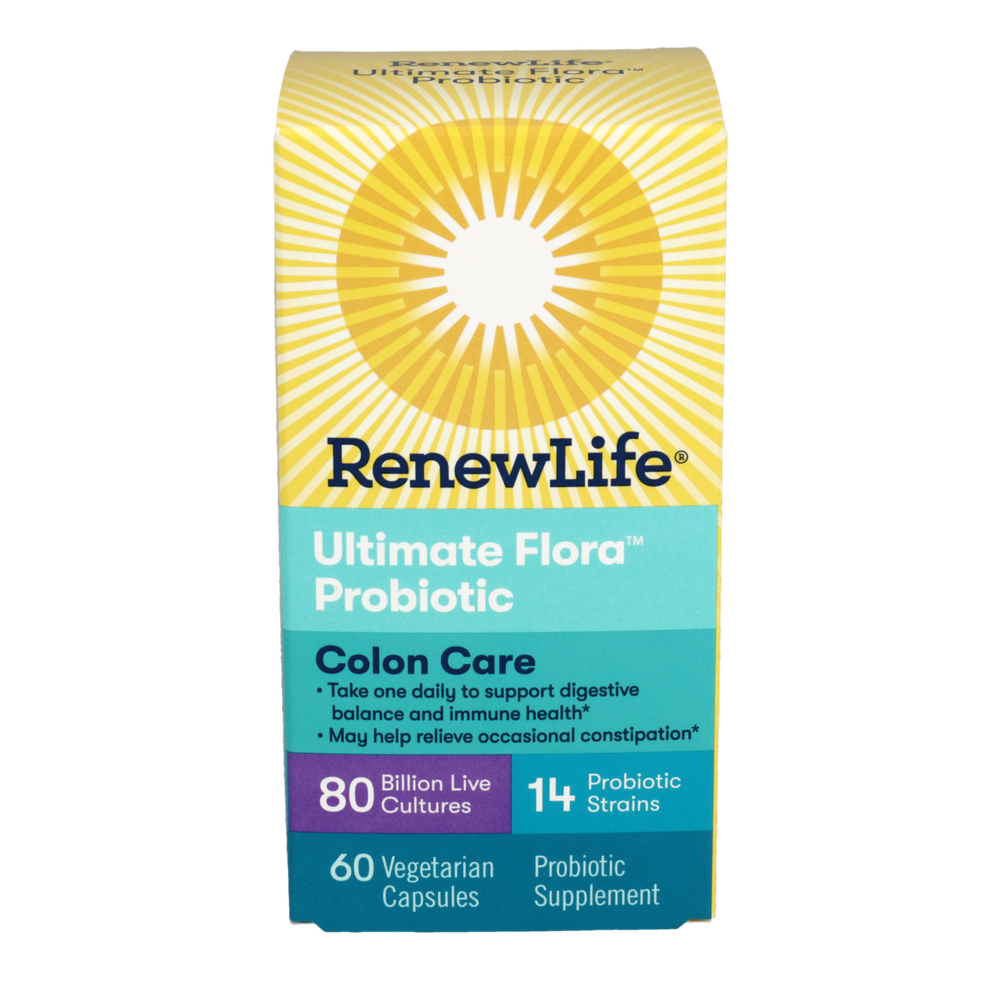 SKU: RNL-15874
Ultimate Flora Colon Care Probiotic 80 Billion is a high-potency formula with 14 scientifically studied strains designed to re-establish digestive balance, help relieve occasional constipation, and promote digestive health.* It contains more Bifidobacteria than Lactobacilli to help provide more beneficial bacteria in the colon.*
Targeted Care Probiotic to Support Colon Health*
80 billion live cultures per capsule
14 scientifically studied probiotic strains
Helps relieve occasional constipation*
Promotes digestive health*
Once daily, delayed-release capsule for targeted delivery
Dairy and gluten free
Quality, purity, and potency guaranteed through expiration
For best results, take one capsule daily, with or without food.
Serving Size: 1 Capsule
Amount Per Serving
Colon Care Blend ... 80 Billion
Bifidobacterium lactis (A)
Bifidobacterium breve
Bifidobacterium lactis (B)
Bifidobacterium lactis (C)
Bifidobacterium infantis
Bifidobacterium bifidum
Bifidobacterium longum
Total Bifido Probiotic Cultures ... 52 billion
Lactobacillus acidophilus
Lactobacillus plantarum
Lactobacillus salivarius
Lactobacillus casei
Lactobacillus gasseri
Lactobacillus paracasei
Lactobacillus rhamnosus
Total Lacto Probiotic Cultures ... 28 billion
Total Bifido/Lacto Cultures ... 80 billion
Other Ingredients: Vegetable capsule (vegetable fiber and water) and cellulose.
Free of GMOs, wheat, gluten, soy, dairy, eggs, shellfish, tree nuts and artificial ingredients.
Store in a dry place at 77°F (25°C) or below. Best if refrigerated.
Keep out of reach of children.
Consult your physician before using this or any product if you are pregnant, nursing, or under medical supervision.